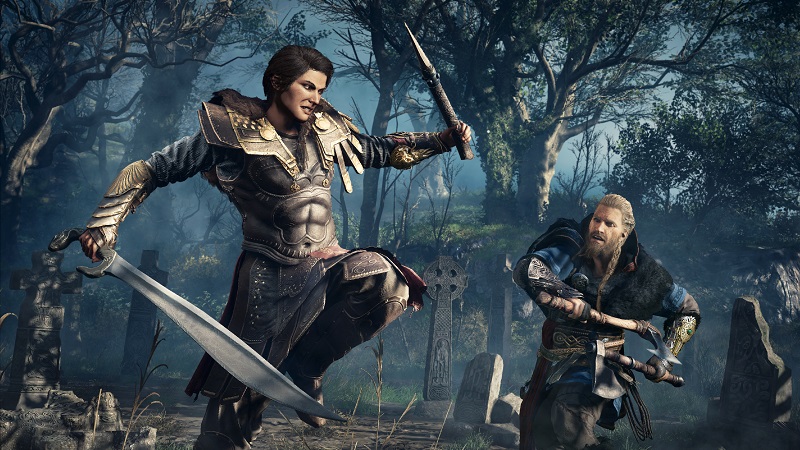 Assassin's Creed may have had small beginnings, but it's now grown into an ever-expanding universe. Which is why the idea of cross-over stories between games makes perfect sense.
Alongside the announcement of a new expansion for Assassin's Creed Valhalla, we also learned about Assassin's Creed: Crossover Stories. Two free new stories to play, one accessible in Assassin's Creed Odyssey, and the other available in Assassin's Creed Valhalla.
As you may have guessed, these stories feature the main protagonists from both games. Though these stories are free to players who own either or both games, you won't be able to jump into them right away.
For Assassin's Creed Valhalla, you'll need to make sure you have reached settlement level 4 before you can access it.
Assassin's Creed Odyssey story only requires you to have completed chapter one of the game, but Ubisoft recommends you play the game's main campaign first before diving into this new DLC to avoid spoilers.
This is a very interesting deuteriation from the usual Assassin's Creed fare, so here's hoping it not only pays off but that they decide to do it more often.
Both storylines will be available to all players who meet those guidelines tomorrow, on December 14, 2021.
You can check out the trailer for Assassin's Creed: Crossover Stories for yourself, here:
Source – [Ubisoft Press Release]