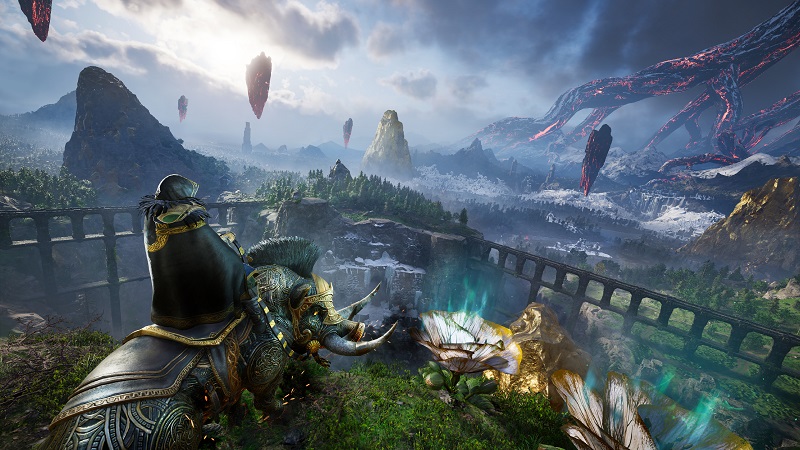 Just days ago leaker Tom Henderson said we'd be getting a "God Of War-style expansion" for Assassin's Creed Valhalla. Well, the new expansion has been announced, and at least for now – the similarities are pretty clear.
Dawn Of Ragnarok is the new expansion coming to the franchise. It'll release on March 10, 2022, and by the looks of the title and trailer it will be a very mystical and magical journey.
You can check out the reveal trailer for Dawn Of Ragnarok coming on March 10, 2022 for yourself, here:
The expansion see's Evior accept their destiny as the Allfather, and fight to save Odin's son Baldur from the clutches of Surtur. All while fighting the frost giants, for good measure.
It's the kind of cinematic trailer we've come to know from Ubisoft, but it does raise plenty of interesting questions in regards to what you'll be able to do in the expansion. Mixing between fire and ice based attacks, a teleport mechanic the works through a bow and arrow.
It looks like it could be a welcome shake up to the game's core combat, to say the least.
The expansion will cost $39.99 USD, and players who purchase it from now until April 9, 2022 will be able to get what's called the "Twilight Pack", a collection of cosmetics including a skin, weapon set, and mount.
Source – [Ubisoft Press Release]