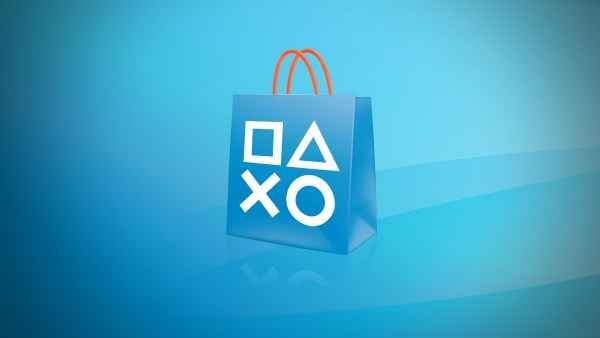 One sale ends, another begins. The latest UK PlayStation Store sale is active (though you might have to search for the games in question as the sale page is as yet not updated). The bulk of offers this time around are part of the annual 'Big in Japan' sale. Which sees games made by Japanese developers and publishers get their prices slashed.
There's yet another staggering amount of games getting a healthy discount (around 700 or so) on all valid PlayStation formats, and we've got the full PS4 listing here for you. If you want sale information for all formats then click here.
As ever, we'll point out a few of the standout deals.
The contents of this sale eliminate a few potential PS Plus titles for May too, which we will find out later today. One of our picks was Dark Souls II, but that is in the sale.
UK PlayStation Store Sale -PS4
10 Second Ninja X – £2.49 (69% off)
A Hat In Time – £15.99 (33% off)
Abyss: The Wraiths Of Eden – £2.49 (79% off)
Abzû – £6.49 (59% off)
Action Henk – £3.29 (73% off)
Active Soccer 2 Dx – £2.49 (69% off)
Adk Damashii – £3.99 (67% off)
Adr1Ft – £4.99 (69% off)
Aegis Of Earth: Protonovus Assault – £6.49 (59% off)
Akiba's Trip: Undead & Undressed – £6.49 (78% off)
Albert And Otto – £4.99 (47% off)
Alchemic Jousts – £2.99 (60% off)
Amazing Discoveries In Outer Space – £3.29 (71% off)
Amnesia: Collection – £7.99 (67% off)
Ape Escape 2 – £3.29 (59% off)
Aqua Moto Racing Utopia – £7.39 (70% off)
Aragami – £5.79 (64% off)
Arc The Lad: Twilight Of The Spirits – £3.29 (73% off)
Arcade Game Series 3—In—1 Pack – £3.29 (49% off)
Arcade Game Series: Dig Dug – £1.69 (49% off)
Arcade Game Series: Galaga – £1.69 (49% off)
Arcade Game Series: Ms. Pac—Man – £1.69 (49% off)
Arcade Game Series: Pac—Man – £1.69 (49% off)
Art Of Fighting Anthology – £3.99 (67% off)
Back To Bed Game & Dynamic Theme Bundle – £3.99 (73% off)
Bastion – £3.99 (67% off)
Beach Buggy Racing – £2.49 (69% off)
Beholder Complete Edition – £5.79 (52% off)
Bladestorm: Nightmare – £18.99 (65% off)
Blasters Of The Universe – £7.39 (38% off)
Blazblue Chronophantasma Extend – £6.49 (59% off)
Blazeblue Calamity Trigger Portable – £3.99 (56% off)
Bloodborne – £11.99 (60% off)
Bloodborne: Game Of The Year Edition – £15.99 (60% off)
Blue Estate – £2.49 (75% off)
Bounce Rescue! – £1.69 (58% off)
Brawlhalla Founders Pack – £13.99 (13% off) / £12.39 Plus (23% off)
Bridge Constructor – £3.99 (50% off)
Broken Age – £4.99 (69% off)
Brothers: A Tale Of Two Sons – £3.99 (73% off)
Castles – £1.69 (58% off)
Castlestorm Definitive Edition – £3.29 (73% off)
Cel Damage HD – £1.69 (77% off)
Clockwork Tales: Of Glass And Ink – £3.99 (67% off)
The Coma: Recut — Deluxe Edition – £5.79 (71% off)
Crawl – £3.99 (67% off)
Crazy Strike Bowling Ex – £2.49 (75% off)
Dandara – £9.29 (23% off) / £8.09 Plus (33% off)
Danganronpa 1/2 Reload – £11.99 (66% off)
Danger Zone – £4.99 (58% off)
Dangerous Golf – £4.99 (67% off)
Dark Chronicle – £3.29 (73% off)
Dark Cloud – £3.29 (73% off)
Dark Souls II: Scholar Of The First Sin – £8.99 (44% off)
Dark Souls III – £15.99 (64% off)
Dark Souls III — Deluxe Edition – £24.99 (58% off)
Day Of The Tentacle Remastered – £3.29 (73% off)
Dead Or Alive 5 Last Round – £15.99 (52% off)
Dead Rising – £5.79 (64% off) / £4.99 Plus (69% off)
Dead Rising 2 – £5.79 (64% off) / £4.99 Plus (69% off)
Dead Rising 2 Off The Record – £5.79 (64% off) / £4.99 Plus (69% off)
Dead Rising 4: Frank's Big Package – £24.99 (44% off)
Dead Rising Triple Bundle Pack – £14.99 (63% off) / £12.99 Plus (68% off)
Dear Esther: Landmark Edition – £2.49 (69% off)
Death Squared – £3.99 (65% off)
Defense Grid 2 – £3.99 (73% off)
Demetrios — The Big Cynical Adventure – £3.99 (50% off) / £3.19 Plus (60% off)
Demon's Crystals – £1.99 (50% off)
Devil May Cry 4 Special Edition – £7.99 (60% off)
Devil May Cry HD Collection – £15.99 (36% off)
Devil May Cry HD Collection & 4Se Bundle – £24.99 (38% off)
Digimon Story Cyber Sleuth — Digital Edition – £10.49 (70% off)
Digimon Story: Cyber Sleuth — Hacker's Memory – £29.99 (33% off)
Disgaea 5: Alliance Of Vengeance – £15.99 (71% off)
The Disney Afternoon Collection – £5.79 (64% off)
Dissidia Final Fantasy Nt – £36.99 (33% off)
Dissidia Final Fantasy Nt Digital Deluxe Edition – £49.99 (29% off)
Dmc Devil May Cry: Definitive Edition – £8.99 (74% off)
Dragon Ball Fighterz – £34.99 (30% off)
Dragon Ball Fighterz — Fighterz Edition – £49.99 (33% off)
Dragon Ball Fighterz — Ultimate Edition – £54.99 (39% off)
Dragon Ball Xenoverse – £6.49 (74% off)
Dragon Ball Xenoverse 1 And 2 Bundle – £29.99 (54% off)
Dragon Ball Xenoverse 2 – £24.99 (50% off)
Dragon Ball Xenoverse 2 Deluxe Edition – £34.99 (50% off)
Dragon Ball Xenoverse: Time Travel Edition – £11.99 (80% off)
Dragon Quest Builders – £29.99 (40% off)
Dragon Quest Heroes – £21.99 (37% off)
Dragon Quest Heroes Digital Slime Collector's Edition – £21.99 (41% off)
Dragon Quest Heroes II Digital Explorer's Edition – £29.99 (40% off)
Dragon's Dogma: Dark Arisen – £11.99 (40% off)
Dragons Online Bundle – £1.19 (60% off)
Dragons Online Ultra – £1.19 (52% off)
Duck Game – £3.29 (67% off)
Dust: An Elysian Tail – £2.49 (76% off)
Dying: Reborn – £5.79 (63% off)
Dying: Reborn PSVR – £3.29 (59% off)
Dying: Reborn Ultimate Bundle – £7.99 (58% off)
Dynasty Warriors 8 Empires – £15.99 (64% off)
Dynasty Warriors 8: Xtreme Legends Complete Edition – £9.79 (51% off)
Dynasty Warriors: Godseekers – £15.99 (68% off)
Earthlock – £16.99 (15% off) / £14.99 Plus (25% off)
The Escapists – £3.99 (73% off)
The Escapists + The Escapists: The Walking Dead Collection – £7.99 (60% off)
The Escapists: Supermax Edition – £5.79 (68% off)
The Escapists: The Walking Dead – £4.99 (67% off)
Euro Fishing – £7.39 (51% off)
Euro Fishing Urban Edition + Season Pass – £23.99 (52% off)
Euro Fishing: Foundry Dock + Season Pass – £15.99 (57% off)
Euro Fishing: Season Pass – £13.99 (53% off)
Euro Fishing: Urban Edition – £9.49 (53% off)
Eventide 2: Sorcerer's Mirror – £3.99 (67% off)
Everybody's Golf – £15.99 (47% off) / £12.99 Plus (57% off)
Everybody's Tennis – £3.99 (50% off)
Exist Archive: The Other Side Of The Sky – £15.99 (68% off) / £10.99 Plus (78% off)
Fairy Fencer F: Advent Dark Force – £9.99 (71% off)
Fatal Fury Battle Archives Vol.2 – £3.99 (67% off)
Final Fantasy IX Digital Edition – £9.99 (41% off)
Final Fantasy Type—0 HD – £8.99 (44% off)
Final Fantasy VII – £6.49 (50% off)
Final Fantasy X/X—2 HD Remaster – £11.99 (52% off)
Final Fantasy XII The Zodiac Age – £24.99 (38% off)
Final Fantasy XIV Online Complete Edition – £17.99 (64% off)
Final Fantasy XV Royal Edition – £26.99 (33% off)
Firewatch Dynamic Theme Bundle – £7.99 (53% off)
Firewatch – £7.39 (51% off)
Flywrench – £1.69 (71% off)
Forbidden Siren – £3.29 (59% off)
Friday The 13th: The Game – £7.99 (74% off)
Full Throttle Remastered – £6.19 (48% off)
Fu'Un Super Combo – £3.99 (67% off)
Gauntlet: Slayer Edition – £6.49 (59% off)
Gem Smashers – £3.29 (41% off) / £3.19 Plus (43% off)
Geometry Wars 3: Dimensions Evolved – £3.29 (76% off)
Ginger: Beyond The Crystal – £5.79 (64% off)
Gran Turismo Sport – £24.99 (50% off)
Gran Turismo Sport Digital Deluxe Edition – £34.99 (42% off)
Grand Kingdom – £11.99 (70% off)
Gravity Rush 2 – £11.99 (66% off)
Gravity Rush 2 - Original Soundtrack – £1.69 (74% off)
Gravity Rush Remastered – £5.79 (77% off)
Grim Fandango Remastered – £3.69 (69% off)
Grim Legends 2: Song Of The Dark Swan – £3.99 (67% off)
Guilty Gear Xrd —Sign— – £6.49 (59% off)
Hand Of Fate – £4.99 (67% off)
Hand Of Fate 2 – £15.49 (23% off)
Harvest Moon: A Wonderful Life Special Edition – £4.99 (58% off)
Harvest Moon: Save The Homeland – £6.49 (46% off)
Hatsune Miku: Project Diva X – £19.99 (46% off)
Headlander – £3.99 (75% off)
Hellblade: Senua's Sacrifice – £16.99 (32% off)
Hob – £11.99 (25% off) / £10.39 Plus (35% off)
How To Survive 2 – £5.79 (52% off)
How To Survive: Storm Warning Edition – £3.99 (75% off)
Hue – £3.29 (73% off)
Human Fall Flat – £5.49 (54% off)
I Am Bread – £3.29 (67% off)
I Am Setsuna – £15.99 (52% off)
Iconoclasts – £11.49 (28% off)
The Incredible Adventures Of Van Helsing: Extended Edition – £5.79 (64% off)
Inside – £6.49 (59% off)
Instant Indie Collection: Vol. 4 – £9.49 (62% off)
Instant Indie Collection: Vol. 5 – £11.49 (48% off)
Joe Dever's Lone Wolf Console Edition – £3.99 (67% off)
Jojo's Bizarre Adventure: Eyes Of Heaven – £11.99 (76% off)
Jotun: Valhalla Edition – £4.99 (58% off)
Jump Stars – £2.49 (69% off)
Kholat – £3.99 (75% off)
The King Of Fighters 2000 – £3.29 (59% off)
The King Of Fighters XIV – £11.99 (52% off) / £10.74 Plus (57% off)
The King Of Fighters XIV — Special Anniversary Edition – £15.99 (68% off) / £13.49 Plus (73% off)
Kingdom Hearts HD 1.5 + 2.5 Remix – £28.99 (28% off)
Kingdom Hearts HD 2.8 Final Chapter Prologue – £34.99 (30% off)
Kingdom: New Lands – £7.99 (33% off) / £6.79 Plus (43% off)
King's Quest: The Complete Collection – £7.99 (67% off)
Krinkle Krusher – £1.69 (39% off) / £1.59 Plus (43% off)
The Last Guardian – £11.99 (60% off)
The Last Guardian Soundtrack Composer's Choice Edition – £2.49 (62% off)
The Last Tinker: City Of Colors – £3.29 (73% off)
Lethal League – £4.99 (58% off)
Letter Quest Remastered – £2.49 (69% off)
Lichtspeer – £2.49 (69% off)
Limbo – £3.29 (55% off)
Locoroco 2 Remastered – £3.99 (67% off)
Locoroco Remastered – £3.99 (67% off)
Lone Survivor: The Director's Cut – £1.69 (79% off)
Lost Grimoires Bundle – £7.39 (61% off)
Lost Grimoires: Stolen Kingdom – £3.99 (67% off)
Lost Sphear – £29.99 (25% off)
Magicka 2 – £4.99 (58% off) / £3.19 Plus (73% off)
Magicka 2: Special Edition – £6.49 (59% off) / £4.09 Plus (74% off)
Maize – £6.49 (59% off)
The Mark Of Kri – £3.29 (73% off)
Marooners – £4.99 (38% off)
Marvel Vs. Capcom: Infinite — Deluxe Edition – £29.99 (45% off)
Marvel Vs. Capcom: Infinite — Standard Edition – £15.99 (54% off)
Mega Coin Squad – £3.29 (73% off)
Mega Man Legacy Collection – £3.99 (67% off)
Mega Man Legacy Collection 1 & 2 Combo Pack – £7.99 (60% off)
Megadimension Neptunia VII – £9.99 (75% off)
Mervils: A VR Adventure – £6.49 (50% off)
Metal Gear Solid V: Ground Zeroes – £3.29 (79% off)
Metal Gear Solid V: The Phantom Pain – £6.49 (74% off)
Metal Slug 3 – £3.29 (65% off)
Metal Slug Anthology – £3.99 (75% off)
Mighty No. 9 – £3.99 (75% off)
Monster Hunter: World – £34.99 (30% off)
Monster Of The Deep: Final Fantasy XV – £11.99 (52% off)
Mousecraft – £1.69 (74% off)
Naruto Shippuden: Ultimate Ninja Storm 2 – £7.99 (50% off)
Naruto Shippuden: Ultimate Ninja Storm 3 Full Burst – £7.99 (50% off)
Naruto Shippuden: Ultimate Ninja Storm 4 – £8.99 (64% off)
Naruto Shippuden: Ultimate Ninja Storm 4 Road To Boruto – £15.99 (60% off)
Naruto Shippuden: Ultimate Ninja Storm Legacy – £29.99 (40% off)
Naruto Shippuden: Ultimate Ninja Storm Trilogy – £15.99 (54% off)
Naruto: Ultimate Ninja Storm – £7.99 (50% off)
Natural Doctrine – £6.49 (68% off)
NBA Playgrounds – £7.39 (54% off)
Neurovoider – £3.99 (65% off)
Nex Machina – £6.49 (59% off)
Nidhogg – £3.29 (73% off)
Nidhogg 2 – £6.49 (46% off)
Nier: Automata – £24.99 (50% off)
Nightmares From The Deep 3: Davy Jones – £7.39 (38% off)
Nightmares From The Deep Collection – £15.99 (47% off)
Nightmares From The Deep: The Cursed Heart – £3.99 (67% off)
Nioh – £19.99 (43% off)
Nitroplus Blasterz: Heroines Infinite Duel – £11.59 (61% off)
Nobunaga's Ambition: Sphere Of Influence — Ascension – £24.99 (50% off)
Numantia – £9.99 (50% off)
Oddworld: New 'N' Tasty (Ps4) – £3.99 (73% off)
Odin Sphere Leifthrasir – £11.99 (78% off)
Okage: Shadow King – £3.29 (59% off)
Okami HD – £11.49 (28% off)
Omega Quintet – £5.79 (77% off)
One Piece Burning Blood – £11.99 (76% off)
One Piece Burning Blood — Gold Edition – £15.99 (77% off)
One Piece Pirate Warriors 3 – £6.49 (74% off)
One Piece Pirate Warriors 3 — Gold Edition – £9.99 (70% off)
Overcooked – £4.99 (62% off)
Overcooked Holiday Bundle – £5.79 (64% off)
Overcooked: Gourmet Edition – £5.79 (64% off)
Oxenfree — Game + Theme – £4.99 (72% off)
Oxenfree — Game + Theme + Avatars – £5.79 (70% off)
Pac—Man 256 – £1.69 (58% off)
Paranautical Activity – £2.49 (69% off)
Parappa The Rapper - Original Soundtrack – £1.69 (74% off)
Parappa The Rapper 2 – £3.29 (59% off)
Parappa The Rapper Remastered – £3.99 (67% off)
The Park – £3.99 (60% off)
Party Golf – £3.99 (66% off) / £2.83 Plus (76% off)
Patapon Remastered – £3.99 (67% off)
Persona 5 – £24.99 (55% off)
Persona 5: Ultimate Edition – £34.99 (56% off)
Pillar – £1.69 (77% off)
Pillar Deluxe Edition – £1.99 (78% off)
Pixel Piracy – £3.99 (67% off)
Plague Inc: Evolved – £3.99 (67% off)
Planet Of The Apes: Last Frontier – £6.49 (59% off)
Planet Of The Apes: Last Frontier — Team Ape Bundle – £7.99 (60% off)
Planetbase – £7.99 (50% off)
Psycho—Pass: Mandatory Happiness – £11.99 (73% off)
Pumped Bmx + – £1.69 (79% off)
Pyre – £7.99 (50% off)
Raiders Of The Broken Planet — Alien Myths Bundle – £3.99 (50% off)
Rain World – £6.49 (59% off)
Rainbow Moon – £3.99 (67% off)
Rainbow Moon Ps4 Upgrade – £2.49 (60% off)
Resident Evil – £5.79 (64% off)
Resident Evil 0 – £5.79 (64% off)
Resident Evil 4 – £7.39 (54% off)
Resident Evil 5 – £7.39 (54% off)
Resident Evil 6 – £7.39 (54% off)
Resident Evil 7 Biohazard – £14.99 (25% off)
Resident Evil 7 Biohazard Gold Edition – £26.99 (23% off)
Resident Evil Code: Veronica X – £6.19 (48% off)
Resident Evil Revelations 1 & 2 Bundle – £14.99 (57% off)
Resident Evil Revelations 2 — Season Pass – £3.99 (75% off)
Resident Evil Revelations 2 Deluxe Edition – £7.99 (68% off)
Resident Evil Triple Pack – £15.99 (60% off)
Resident Evil: Deluxe Origins Bundle – £7.99 (73% off)
Revenant Saga – £6.49 (46% off)
Riptide Gp Bundle – £3.99 (60% off)
Riptide Gp: Renegade – £3.29 (59% off)
Riptide Gp2 – £1.69 (71% off)
Rise Of The Kasai – £3.29 (73% off)
River City Melee: Battle Royal Special – £7.39 (63% off)
Rock Of Ages 2: Bigger & Boulder – £6.19 (47% off)
Rock Of Ages 2: Complete Bundle – £7.99 (50% off)
Rocket League – £11.19 (30% off) / £9.59 Plus (40% off)
Rocket League - Fast & Furious Dlc Bundle – £2.79 (30% off) / £2.39 Plus (40% off)
Rocket League — Game Of The Year Edition – £13.99 (30% off) / £11.99 Plus (40% off)
Rogue Galaxy – £3.29 (73% off)
Romance Of The Three Kingdoms 13 – £14.99 (73% off)
Romancing Saga 2 – £15.99 (20% off)
Rwby: Grimm Eclipse — Team Jnpr Bundle – £7.39 (61% off) / £5.49 Plus (71% off)
Saint Seiya: Soldiers' Soul – £8.99 (64% off)
Salt And Sanctuary – £6.49 (57% off)
Samurai Shodown V Special – £3.99 (67% off)
Samurai Shodown VI – £3.99 (67% off)
Samurai Warriors 4 Empires – £19.99 (56% off)
School Girl/Zombie Hunter – £24.99 (38% off) / £18.99 Plus (53% off)
Schrödinger's Cat And The Raiders Of The Lost Quark – £1.69 (77% off)
Screencheat – £3.99 (67% off)
Senran Kagura Peach Beach Splash Sexy Soaker Edition – £31.99 (29% off)
The Seven Deadly Sins: Knights Of Britannia – £39.99 (20% off)
Shadow Of The Colossus – £19.99 (33% off)
Shoppe Keep – £3.99 (60% off)
The Silver Case – £9.99 (60% off)
Skyforge: Akonita's Gift Bundle – £9.59 (40% off)
Skyforge: Alchemist Quickplay Pack – £4.99 (50% off)
Skyforge: Archer Quickplay Pack – £4.99 (50% off)
Skyforge: Berserker Quickplay Pack – £4.99 (50% off)
Skyforge: Gunner Quickplay Pack – £4.99 (50% off)
Skyforge: Kinetic Quickplay Pack – £4.99 (50% off)
Skyforge: Knight Quickplay Pack – £4.99 (50% off)
Skyforge: Monk Quickplay Pack – £4.99 (50% off)
Skyforge: Necromancer Quickplay Pack – £4.99 (50% off)
Skyforge: Outlaw Quickplay Pack – £4.99 (50% off)
Skyforge: Slayer Quickplay Pack – £4.99 (50% off)
Skyforge: Wardens Of The Wasteland — Collector's Pack – £19.99 (60% off)
Skyforge: Warlock/Witch Quickplay Pack – £4.99 (50% off)
Slain: Back From Hell – £3.29 (73% off)
Slayaway Camp: Butcher's Cut – £4.99 (64% off)
Slender: The Arrival – £2.49 (69% off)
Snow Moto Racing Freedom – £9.99 (60% off) / £6.24 Plus (75% off)
Soma – £7.99 (67% off) / £5.59 Plus (77% off)
Sonic Forces Digital Bonus Edition – £18.99 (46% off)
Space Hulk – £6.49 (32% off) / £3.19 Plus (67% off)
Space Hulk: Ascension – £7.99 (51% off) / £7.49 Plus (54% off)
Star Ocean — The Last Hope — 4K & Full HD Remaster – £11.99 (29% off)
Star Ocean Till The End Of Time – £8.99 (47% off)
Star Ocean: Iaf Digital Edition – £11.99 (52% off)
Stardew Valley – £7.39 (38% off) / £6.19 Plus (48% off)
The Stealth Inc 1 & 2 Ultimate—Est Edition – £4.99 (64% off)
Stealth Inc 2: A Game Of Clones – £3.99 (67% off)
Stealth Inc: Ultimate Edition – £3.29 (67% off)
Stikbold! A Dodgeball Adventure – £3.69 (54% off)
Stories: The Path Of Destinies – £3.29 (63% off)
Street Fighter V Arcade Edition – £19.99 (43% off)
Strider – £2.89 (76% off)
Strikers Edge – £7.99 (33% off)
Subterrain – £5.79 (59% off)
Suicide Guy – £4.49 (31% off)
Summon Night 6: Lost Borders – £30.99 (38% off)
Sundered – £7.99 (50% off)
Super Mutant Alien Assault – £3.29 (65% off)
Surgeon Simulator A&E + I Am Bread – £4.99 (69% off)
Surgeon Simulator: Anniversary Edition – £2.49 (72% off)
Surgeon Simulator: Experience Reality – £4.99 (69% off)
The Swindle – £2.49 (79% off)
Sword Art Online Re: Hollow Fragment – £3.99 (75% off)
Sword Art Online: Hollow Realization – £15.99 (64% off)
Sword Art Online: Hollow Realization Deluxe Edition – £24.99 (62% off)
Sword Art Online: Lost Song – £8.99 (80% off)
Symmetry – £3.99 (67% off)
Symphony Of The Machine – £9.49 (32% off)
Table Top Racing: World Tour – £3.29 (73% off)
Table Top Racing: World Tour — Swag Bag – £4.99 (72% off)
Tales Of Berseria – £19.99 (60% off)
Tales Of Zestiria — Digital Standard Edition – £9.49 (62% off)
Tekken 7 – £24.99 (50% off)
Tekken 7 Deluxe Edition – £34.99 (50% off)
Terraria - Playstation4 Edition – £3.99 (69% off)
Thomas Was Alone – £2.49 (62% off)
Three Fourths Home: Extended Edition – £1.69 (66% off)
Time Machine VR – £9.49 (60% off) / £7.09 Plus (70% off)
Tiny Brains – £2.49 (69% off)
Titan Attacks! – £2.49 (69% off)
Tokyo Twilight Ghost Hunters: Daybreak Special Gigs – £8.99 (44% off)
Torquel – £2.49 (72% off)
Touhou Double Focus – £6.49 (59% off)
Touhou Genso Rondo: Bullet Ballet – £6.49 (74% off)
Touhou Kobuto V: Burst Battle – £15.99 (36% off)
Touhou: Scarlet Curiosity – £7.99 (50% off)
Toukiden 2 – £24.99 (50% off) / £22.49 Plus (55% off)
Toukiden: Kiwami – £24.99 (55% off) / £19.49 Plus (65% off)
Transcripted – £3.99 (39% off)
Transistor – £3.99 (73% off)
Ultimate Marvel Vs. Capcom 3 – £7.99 (60% off)
Ultra Street Fighter IV – £6.49 (68% off)
Ultratron – £1.69 (79% off)
Umbrella Corps – £3.29 (87% off)
Umbrella Corps Deluxe Edition – £3.99 (88% off)
Uncanny Valley – £3.29 (72% off)
Unravel – £6.49 (57% off)
Use Your Words – £3.99 (67% off)
Utawarerumono: Mask Of Deception – £15.99 (64% off) / £11.49 Plus (74% off)
Utawarerumono: Mask Of Truth – £19.99 (56% off)
Valkyria Chronicles Remastered – £6.49 (59% off)
Valkyria Revolution – £11.99 (66% off) / £8.49 Plus (76% off)
Valley – £3.99 (75% off)
The Vanishing Of Ethan Carter – £6.49 (58% off)
Vector Unit Triple Pack – £6.49 (59% off)
Vegas Party – £7.99 (43% off)
Verdun – £6.49 (59% off)
Viking Squad – £3.99 (67% off)
Virginia — Special Edition Bundle – £3.29 (65% off)
Virginia — The Game. – £2.49 (69% off)
Warriors Orochi 3 Ultimate – £11.99 (40% off)
What Remains Of Edith Finch – £9.49 (41% off)
White Day: A Labyrinth Named School – £9.99 (60% off)
White Noise 2 – £2.49 (60% off)
Wild Arms 3 – £3.29 (73% off)
The Witness – £11.99 (60% off) / £7.49 Plus (75% off)
World Of Final Fantasy – £24.99 (50% off)
Xenon Valkyrie+ – £6.19 (23% off)
Yakuza Kiwami – £9.99 (67% off)
Yakuza Zero – £18.99 (58% off)
Yomawari: Midnight Shadows – £15.99 (36% off)
Ys VIII: Lacrimosa Of Dana – £39.99 (20% off) / £34.99 Plus (30% off)
Zenith – £5.79 (64% off)
Zero Escape: The Nonary Games – £15.99 (71% off)