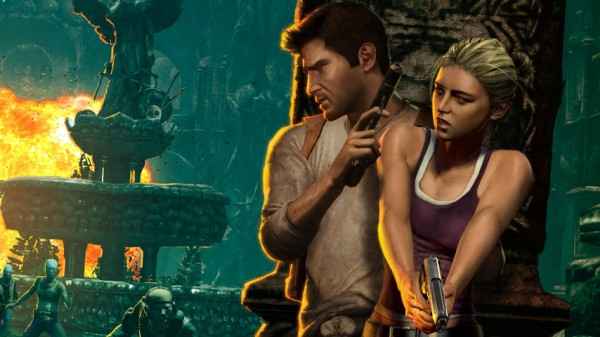 Uncharted sales have now reached 41.7 million copies worldwide, Greg Miller confirmed during the series' 10th anniversary panel at PSX 2017 over the weekend.
Naughty Dog hasn't provided an update on the franchise's overall sales in some time, although it did confirm that Uncharted 4: A Thief's End had surpassed eight million sales worldwide following its launch in May 2016.
The Uncharted 10th anniversary panel features guest appearances by key actors from across the series, including Nolan North (Nathan Drake), Emily Rose (Elena Fisher), Richard McGonagle (Victory Sullivan), Claudia Black (Chloe Fraser) and others casting a reflective glance back at the action-adventure series from its beginnings through to present day.
Uncharted sales are huge, but where does Drake go from here?
Uncharted kicked off in November 2007 for the PS3 and was followed by three huge sequels: Uncharted 2: Among Thieves, Uncharted 3: Drake's Deception, and Uncharted 4. In addition, we also got the spinoff Uncharted: The Lost Legacy and the PS Vita prequel, Uncharted: Golden Abyss.
Where does the series go from here though? Naughty Dog has given off mixed responses regarding the future of the series, having said on more than one occasion that it's done with the popular treasure hunting franchise.
More recently though, the California developer has seemingly warmed to the idea of making another Uncharted game, although it's unlikely to feature Nathan Drake. Failing that, Uncharted 5 could be made with another studio in the driving seat.
For now though, you can relive the series in high-definition on PS4 with the Uncharted: Nathan Drake Collection.