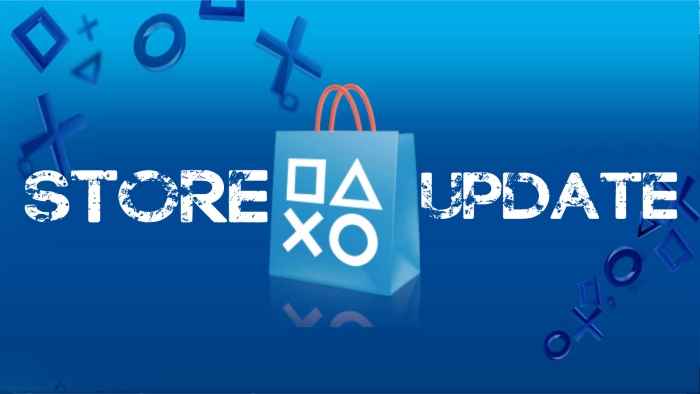 Check out all the upcoming PS4 games in your PlayStation Store update for February 6, 2018. Sitting at the top of the games list for Tuesday's PSN update is Shadow of the Colossus, but there's also plenty of other great games to download!
Alongside your PS Plus February 2018 games, there's 10 PS4 games to choose from, and three Vita games. Let's take a look at what's coming up on the PlayStation Store.
Upcoming PS4 Games – February 6, 2018
Aegis Defenders
This 2D platformer combines run-and-gun gameplay with tower defense strategy as you explore, build and defend against a ruthless empire.
Bleed 2
In this run-and-gun platformer sequel, which takes inspiration from the likes of Metal Slug and Contra, you play through seven intense levels of combat, shooting, dodging and taking down the big bosses.
Dandara
Enjoy a gravity-defying action-platfomer, wall-hopping around a war-torn world. Under attacked from the Eldarian armey, it's up to you to bring order to a chaotic world.
Dragon Sinker - PS4/Vita
Play a retro-style RPG with 8-bit graphics as you set off on a journey to slay an evil dragon. Explore secret dungeons, and adapt your play-style by swapping between various classes with different skills.
Heroine Anthem Zero Episode 1
Get set for a fantasy 2D side-scrolling RPG with beautiful visuals as you embark on a quest of survival.
https://youtu.be/HVvMUd2MtOU
Marooners
In this multiplayer party game designed for couch co-op play or six player online bouts, there's a ton of mini-games to play and hilarious weapons to unlock as you run, jump and slap your way to victory.
Mercenary Kings Reloaded Edition - PS4/Vita
Save the world in this 2D action side-scrolling shooter as you avenge your fallen comrades. Craft and customize your weapons and get ready to join the fight.
The Seven Deadly Sins: Knights of Britannia
Fight to save the Kingdom of Lioness in manga action adventure The Seven Deadly Sins. Expect an enticing storyline, stunning visuals and plenty of fast-paced combat.
https://youtu.be/S_GeW4RA9-U
Shadow of the Colossus
Get ready for an epic adventure is the PS4 remake of Shadow of the Colossus. Join Wander as he enters a forbidden land and slay sixteen massive colossi in a blend of exploration and puzzle-solving.
Under Night In-Birth Exe: Late [st] - PS4/Vita/PS3
In this fighter, choose from a colorful roster of 20 characters and use swords, dagger and scythes to battle your way to victory.
https://youtu.be/wDL1qi4C9As
Don't forget you can also, pick up your free PS4 games from the PlayStation Store if you're a PS Plus subscriber. These include:
PS4
PS3
Spelunker HD
Mugen Souls Z
PS Vita