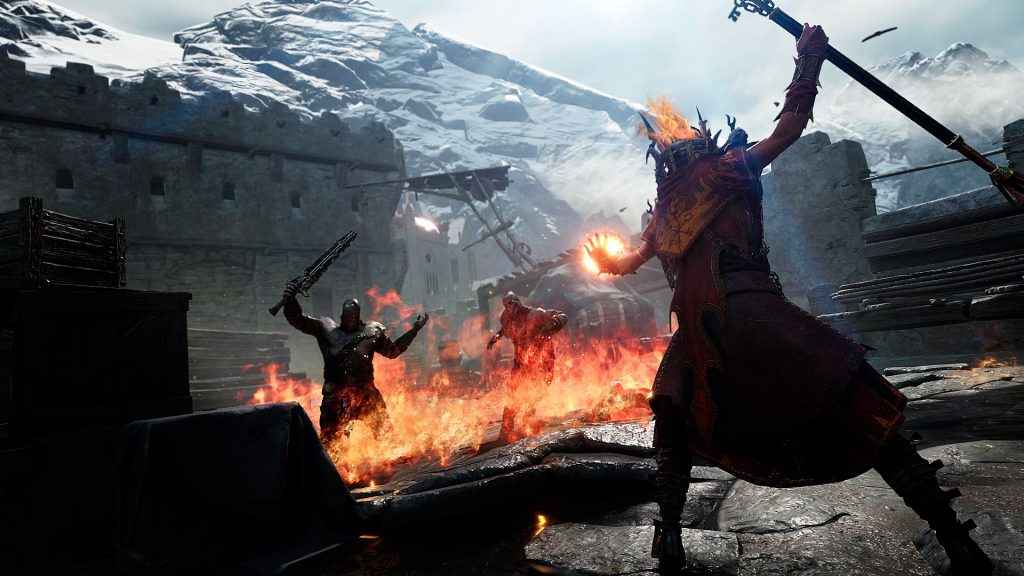 The first batch of Warhammer Vermintide 2 DLC has been announced by Fatshart. Though not released on PS4 yet, the Shadows over Bogenhafen DLC will release on Xbox One and PC on August 28.
Full details of the DLC have yet to be revealed, but Fatshark says more details will be revealed in the coming days. However, there are some hints in the new Warhammer Vermintide 2 DLC trailer.
We are kicking off the fall with more content to Vermintide 2. Last week of August, the players will be invited to Bogenhafen, a city where the Heroes will be tested like never before by Grandfather Nurgle's unpleasant attentions.
The PS4 version is due for launch sometime in 2018, though a firm release date has yet to be revealed. In the meantime, check out out interview with Fatshark in which they discuss classes, characters and careers.