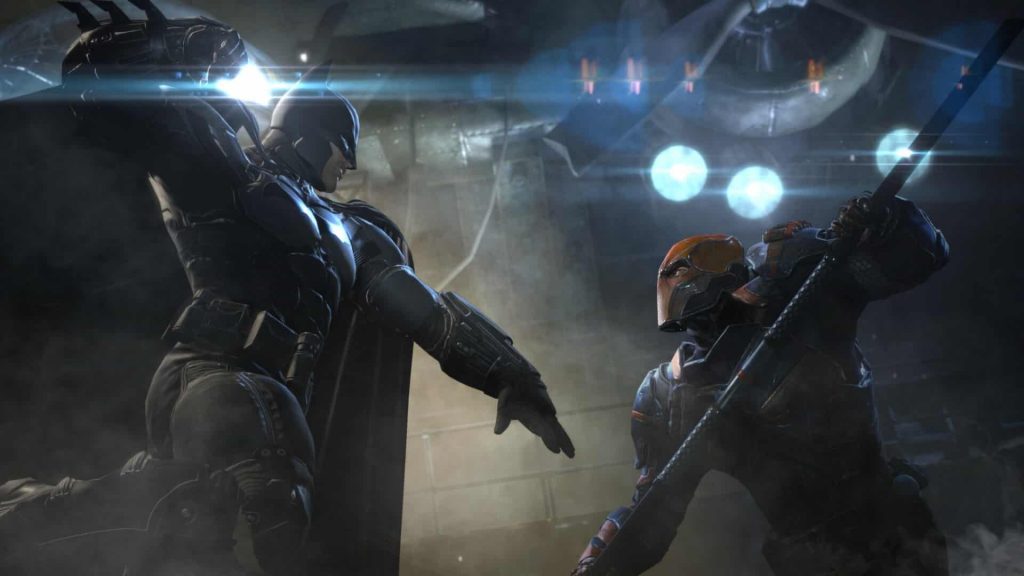 An image from the new Batman game from WB Montreal has potentially leaked online ahead of tomorrow's PS5 reveal.
The image showcases the end of what would be the trailer for the game, featuring the Batman Beyond logo, which has been spotted at WB Montreal's studios, and the phrase "Capture The Knight".
On top of that, the trailer only features the PS5 and PS4 logo, which could suggest that Sony has the marketing rights for the game and that it could show up at tomorrow's PS5 reveal event, which you can watch here. Sony has had a history of marketing for the Batman Arkham games, including for the most recent Arkham Knight.
The trailer also features the logo for Blur Studios, who create professional cinematics and have a history with WB, creating the Arkham Origins cinematic featuring Deathstroke and Batman fighting. On top of that, this could be the PS5 game that Dead Space writer Anthony Johnston teased earlier today.
Finally, the image is captured off-screen and looks like it is being watched by someone in a video player, which lends to its credibility as it couldn't have been as easily photoshopped.
Although, it is still possible, so don't take this as verbatim that the game will be showcased tomorrow and that this image is indeed real. But all signs are pointing to this being an authentic image and a reveal set for tomorrow. This is the most realistic and convincing leak and rumor we have seen so far.
WB's next game could be revealed tomorrow at the PS5 reveal event.