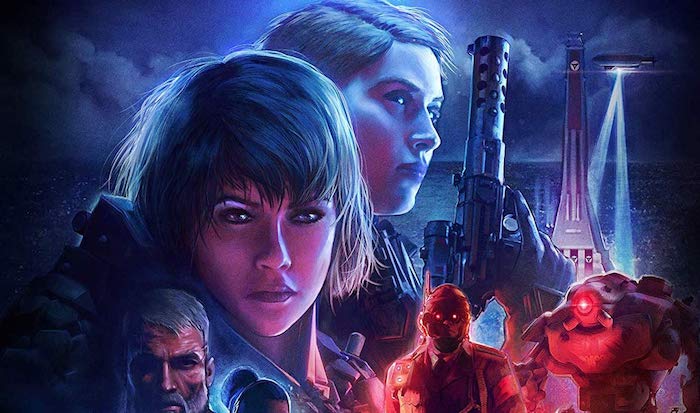 Speaking during an interview with VentureBeat, Machine Games' Jerk Gustafsson touched base on the Wolfenstein: Youngblood game length, confirming the upcoming Nazi-slaying shooter will take at least around 25 hours to complete. Youngblood was showcased during E3 2019 last week as one of Bethesda's major titles alongside DOOM: Eternal.
Wolfenstein: Youngblood Game Length Detailed
Gustafssoon confirmed that Wolfenstein: Youngblood actually had a short production time, despite the fact it's Machine Games' biggest game to date. As such, we're looking at around 25-30 hours of game time, which is definitely meaty for a first-person shooter.
"It's a bit weird, because this is our biggest game yet, but it's a pretty short production time. Like I said, the story is lighter in content as well as tone. But the level progression and the non-linear narrative gives us the ability to add a lot of activities and a lot of missions to do, so the total game time is actually longer than our previous titles. I think we're looking at at least 25 to 30 hours if you play through everything."
Wolfenstein: Youngblood is slated for release on July 26 for PlayStation 4, PC, Nintendo Switch, Google Stadia, and Xbox One.
Youngblood takes place 20 years after the events of Wolfenstein II: The New Colossus, during a time where the Nazis triumphed in World War II. The story focuses on B.J. Blazkowicz's daughters, Jessica and Sophia, as they hunt for their missing father in Paris, which has been occupied by the Nazi's since WWII.
While you can complete the game solo if you want, Youngblood features a co-op mode allowing you to tackle the campaign as the two sisters. Furthermore, the Deluxe Edition features a Buddy Pass, allowing another player who doesn't own the game to hop into the action by downloading it for free, providing they're on the same session as the one who gifted them the pass.
Source: VentureBeat