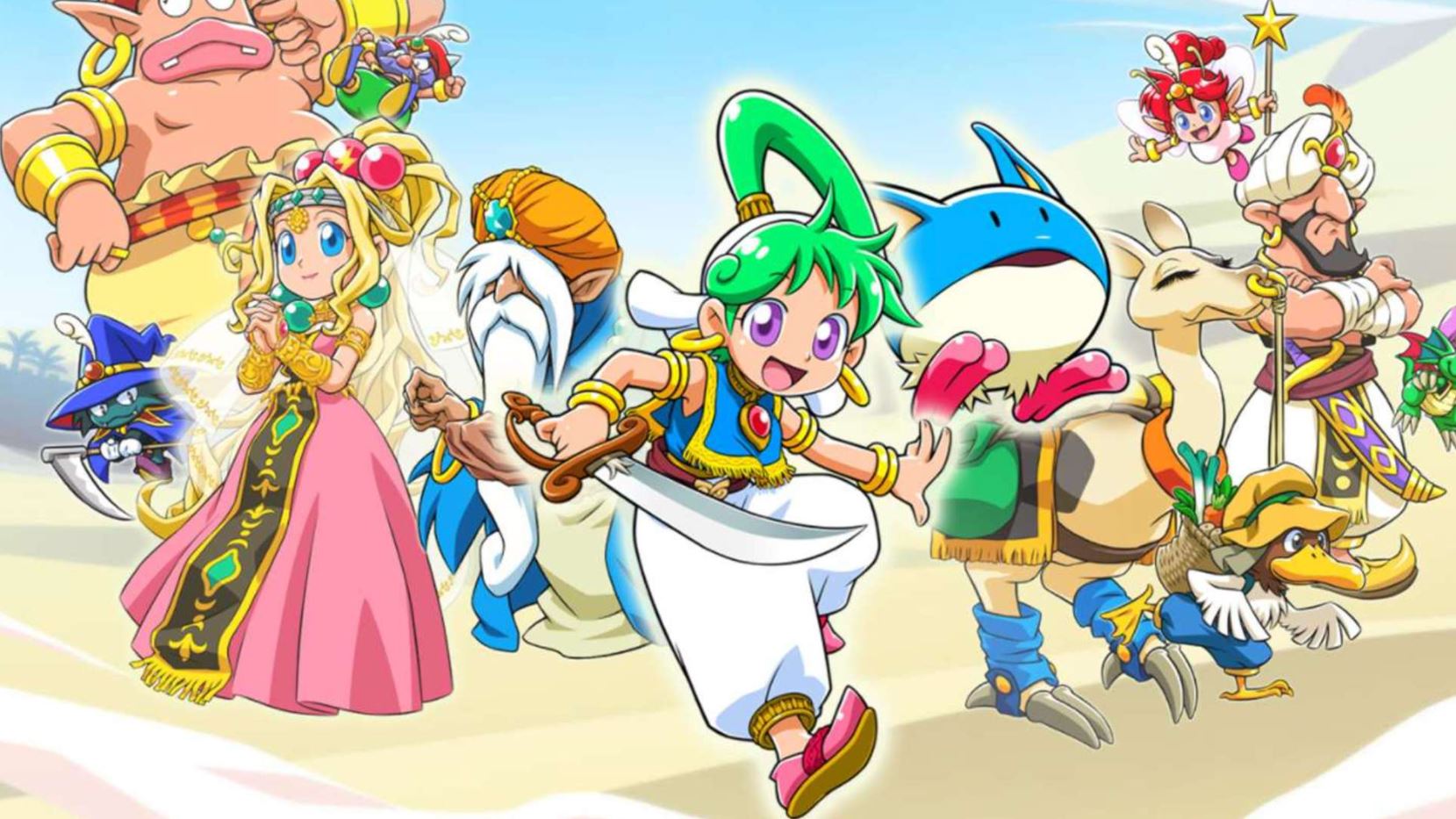 Studio Artdink has revealed a brand new trailer for Wonder Boy: Asha In Monster World and confirmed that the game will release in Q2 2021 in the West. Strictly Limited Games have also revealed some physical editions of the game will be created.
The new trailer offers a fresh look at the characters and the teamwork required between Asha and Pepelogoo ahead of the game's release. You can watch the new trailer below:
The limited retail editions of the game will be priced at €39.99 for the Limited Edition's regular variant and be limited to 1,700 copies on PS4. Meanwhile, the Collector's Edition will be available for €99.99 and limited to 1,200 copies on PS4. The Collector's Edition comes with a World Map, the original soundtrack and remixed soundtrack, an artbook, and a squishy ball Pepelogoo.
The final edition is the €179.99 Mega Collector's Edition, which is limited to 499 copies worldwide. This edition includes everything from the Collector's Edition, as well as an Asha and Pepelogoo figurine, an Asha Pixel Pin, and a Vinyl Sticker. You can see images of these editions below: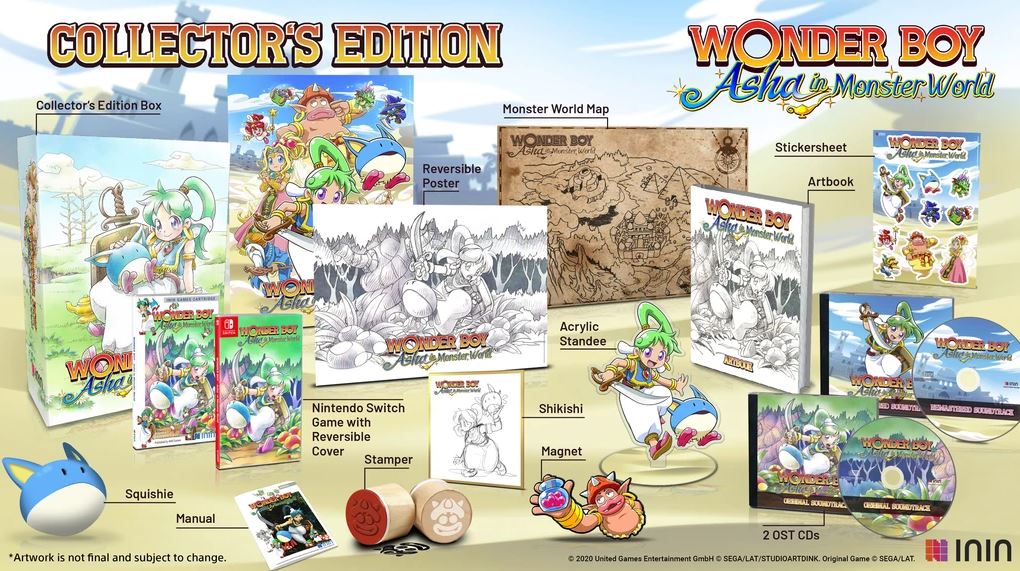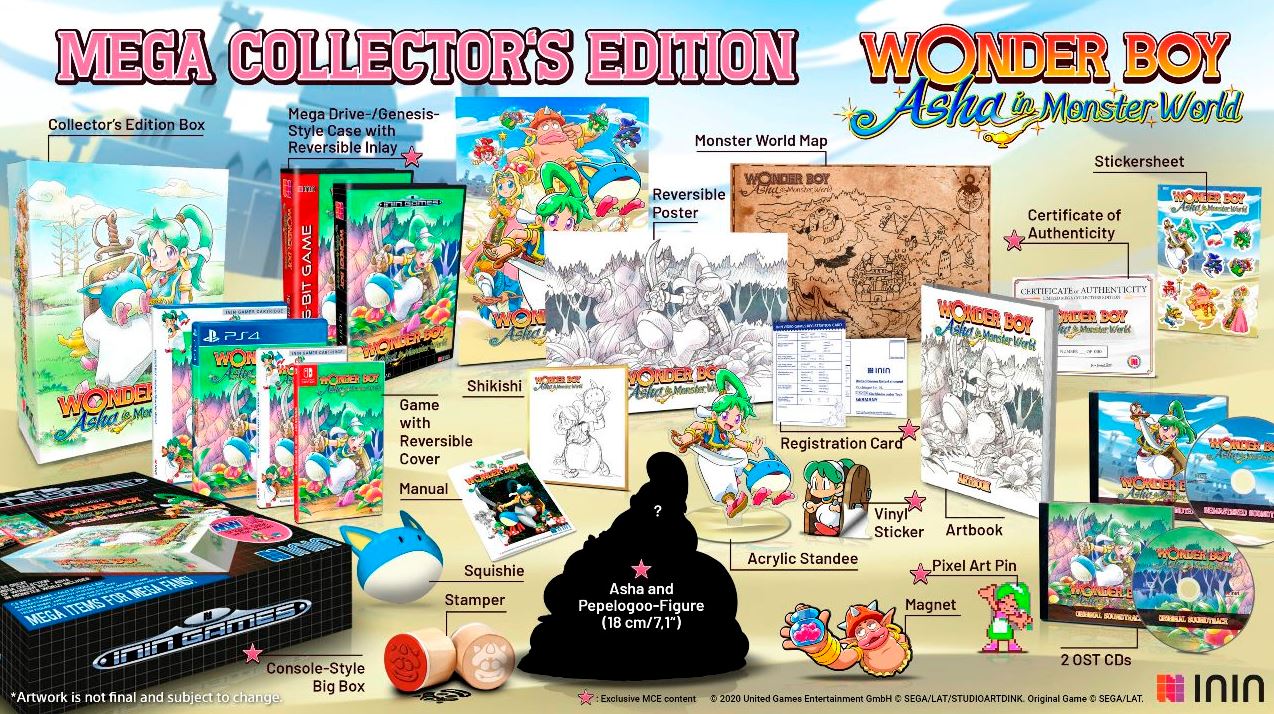 Wonder Boy: Asha In Monster World releases for PS4 in Q2 2021.