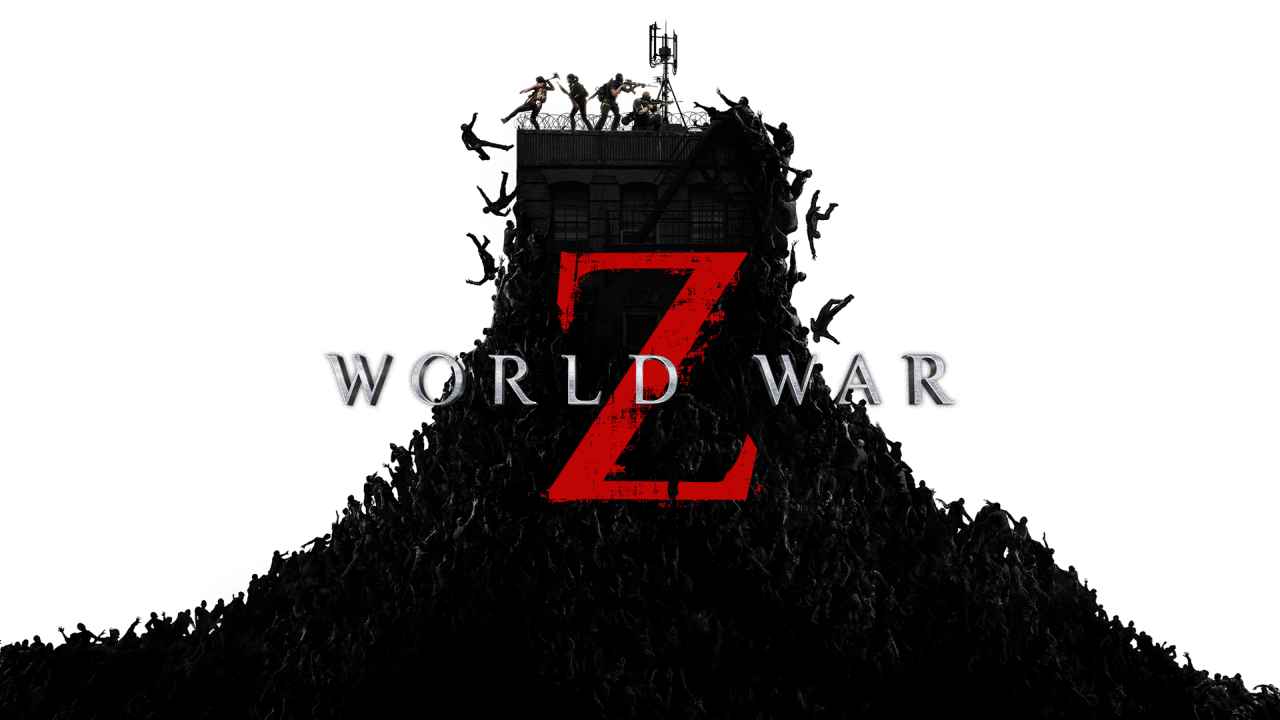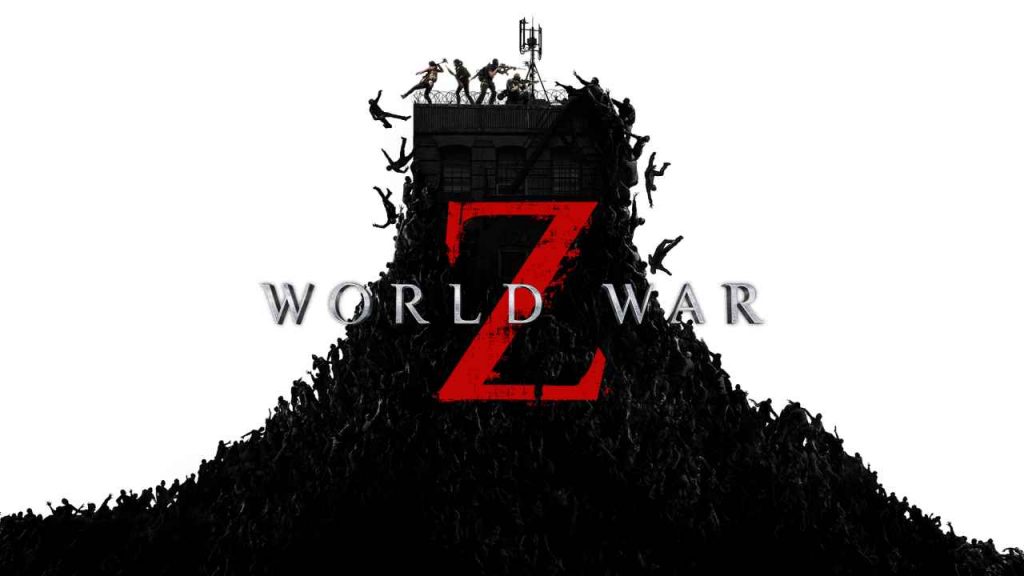 World War Z is a third person co-op shooter based on the zombie apocalypse movie from 2013 starring Brad Pitt. The game will release on April 16, 2019 and will be available for PS4, Xbox One, and PC. While I was at GDC last week I was given a hands on preview, and let me just say, wow!
Survive The Zombie Apocalypse In World War Z
The preview started with a bit of the co-op campaign where I played alongside another journalist and a few devs. No worries if you do not have a full team or are playing by yourself, the game will automatically fill your team with AI. The devs mentioned that the AI is quite capable, so the game is as equally rewarding to single players as it is to teams of four.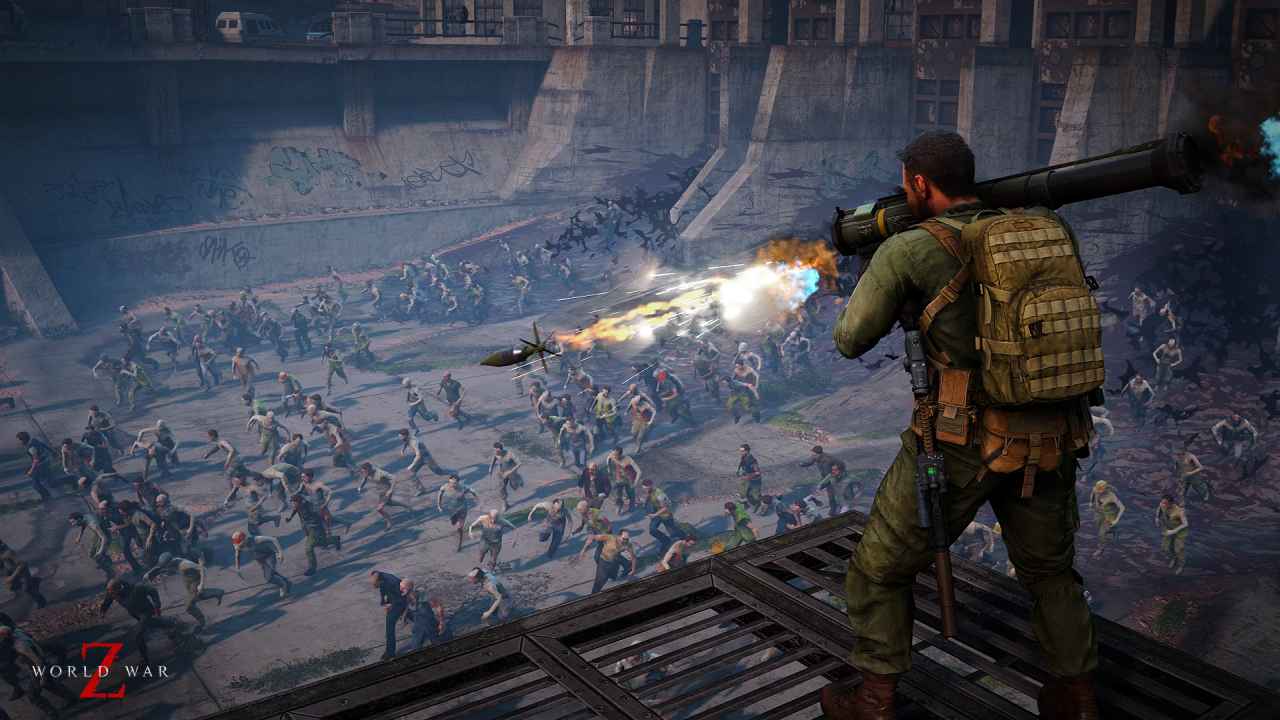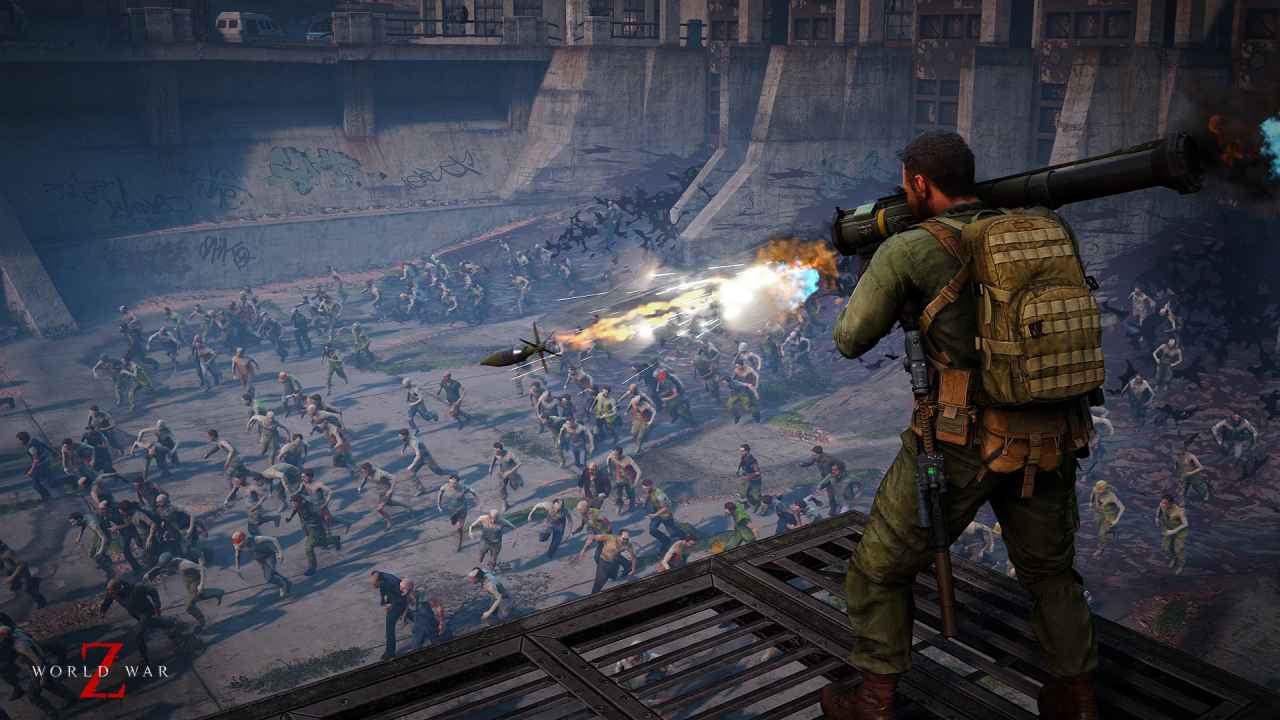 World War Z unfolds across four different locations, New York, Jerusalem, Moscow, and the recently announced Tokyo that will be available at launch for free. Other locations will be added in as future DLC content drops. We played through the Jerusalem content, and I immediately knew this game was going to be stealing several hours of my life.
There are six classes to choose from and all feature unique equipment and abilities, Slasher, Medic, Hellraiser, Gunslinger, Fixer, and Exterminator. The classes seemed highly customizable, and as you level up better weapons become available to you. You can also find a variety of items scattered about that are procedurally generated (so are the AI zombies) giving the game a high replay value.
Zombies Swarm The Screen In Massive Amounts
The zombies are super fast and come in several varieties. One of the things that sets World War Z apart from all other zombie games is how many of them are on screen at once. You have probably seen the trailer where massive swarms of zombies rush towards you and often pile on top of one another to reach you. It's glorious and something that you can't fully get a grasp of until you have mowed them down for yourself. In order to be able to replicate the massive amounts of zombies on screen, the team at Saber Interactive had to design their own engine. The Swarm engine has the capability of hosting up to five hundred zombies on screen at once.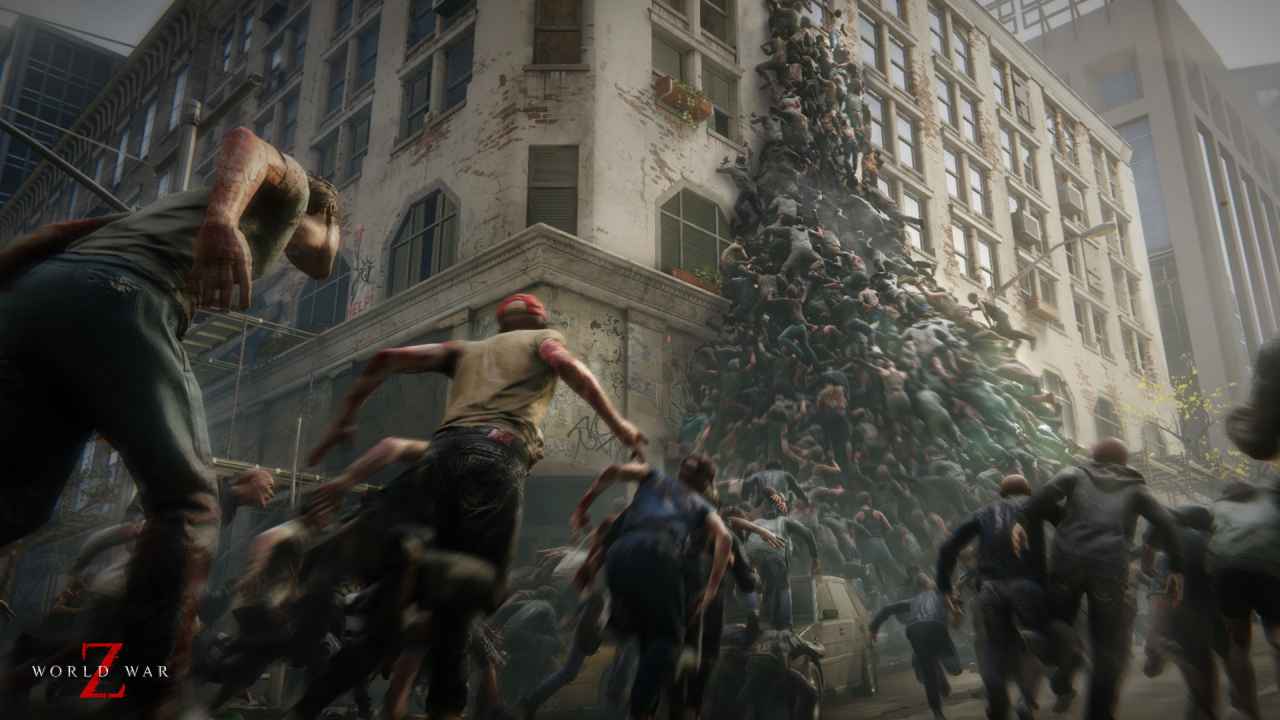 As you find all kinds of cool ways to take down the hordes of zombies, you can't help but notice the great detail that went into making the zombie carnage so satisfying. World War Z features an advanced gore and dismemberment system that is not for the squeamish, as a zombie game should be.
After the campaign demonstration, we got to try PvPvZ, which is traditional multiplayer of two teams battling one another with the added threat of trying to survive the swarms of zombies. It is an exhilarating experience and the most fun I've had in a multiplayer shooter in quite some time.
Unleash The Zombies!
Hands on game previews are always somewhat intimidating since you are playing for the first time with the people who created it. As we were about to start in on a multiplayer match, I was even more nervous considering I was the only girl in the room. The pressure was on! It turns out I am quite deadly at World War Z. I was mowing down zombies and opposing team members like it was my job, with a combination of assault rifles, grenades, and my beastly machete.
I generally prefer first person shooters because they feel more fluid and less clunky in movement. World War Z seems to be an exception, it's a third person shooter that feels like a first person shooter, which is very important considering the quickness and the volume of the game's zombies.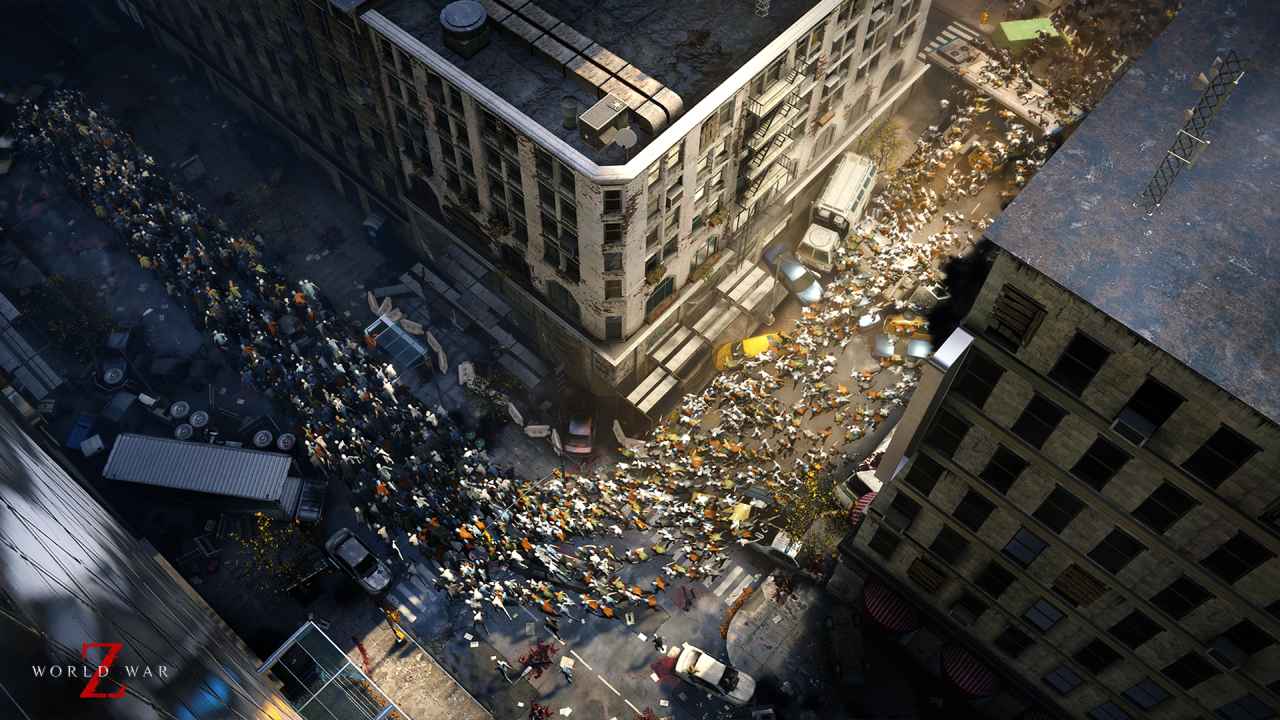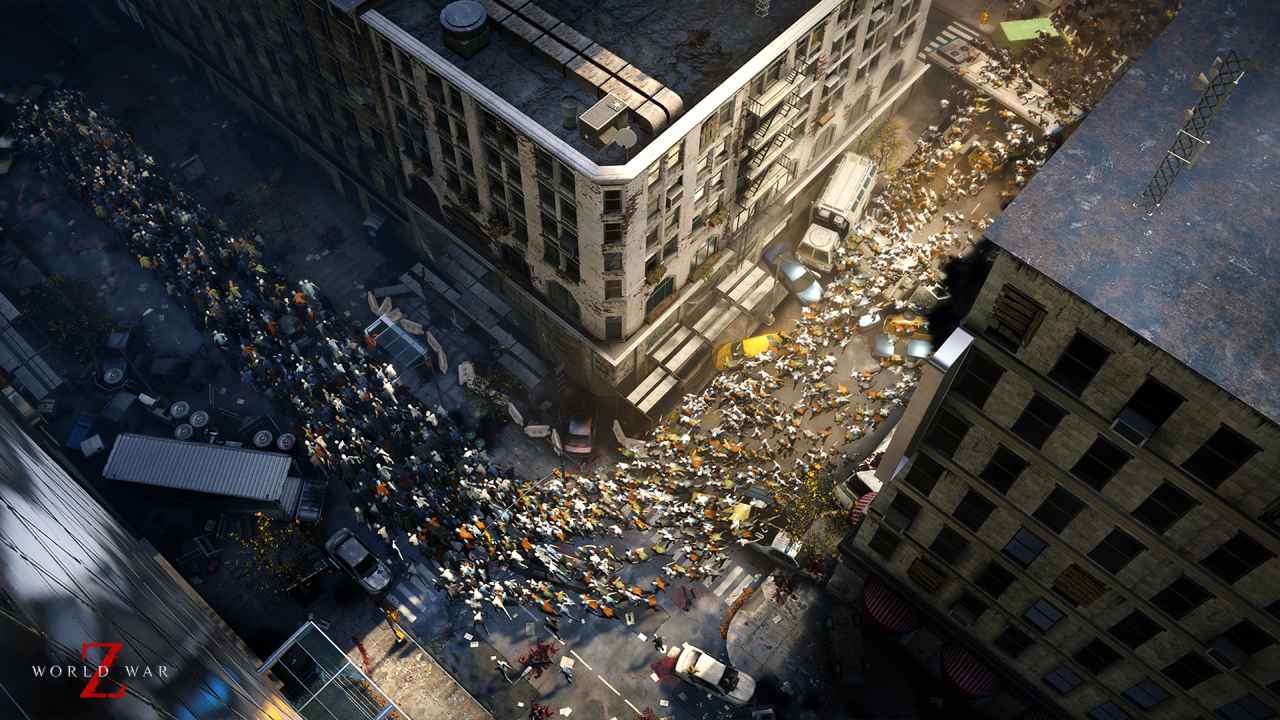 We were given the opportunity to play another round of PvPvZ before we had to move on so others could also try it, but I would have stayed there all week if they would have let me. Admittedly, I've found the zombie killing game genre a little stale lately, but since GDC I haven't been able to get World War Z out of my head.
The game was developed by Saber Interactive, the team that brought us NBA Playgrounds and Quake Champions and will be published by Focus Home Interactive.