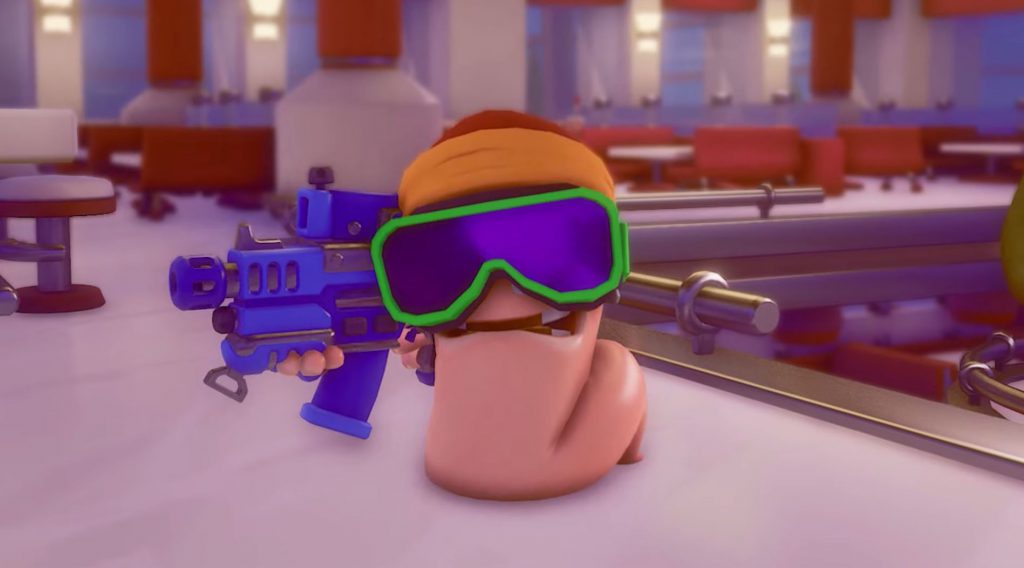 Worms Rumble is the next iteration in the Worms franchise from Team 17 and it is bringing the franchise to PS5 and PS4, with both 32 player matches and a Battle Royale mode.
Announced on the PlayStation Blog today as a part of the PlayStation Indies initiative, the game is set to rip up the rulebook for the series and bring us something new.
With real-time combat in all three of its game modes: Deathmatch, Last Worm Standing, and Last Squad Standing, Worms Rumble will support crossplay between all versions of the game (PC, PS5, and PS4).
On top of that, a whole load of customisation options will be available in the game, including weapons skins, outfits, emotes, and ways to add your own personal flair to your worm.
There are a ton more details about the development process on the PlayStation Blog, but for now, you can watch the Worms Rumble PS5 and PS5 reveal trailer below:
The game marks a shift for the franchise, which up until now has been a turn-based strategy game. However, this looks to move then genre into the more action-orientated real-time combat with hectic battles.
Worms Rumble launches for PS5 and PS4 later this year.
Source – [PlayStation Blog]