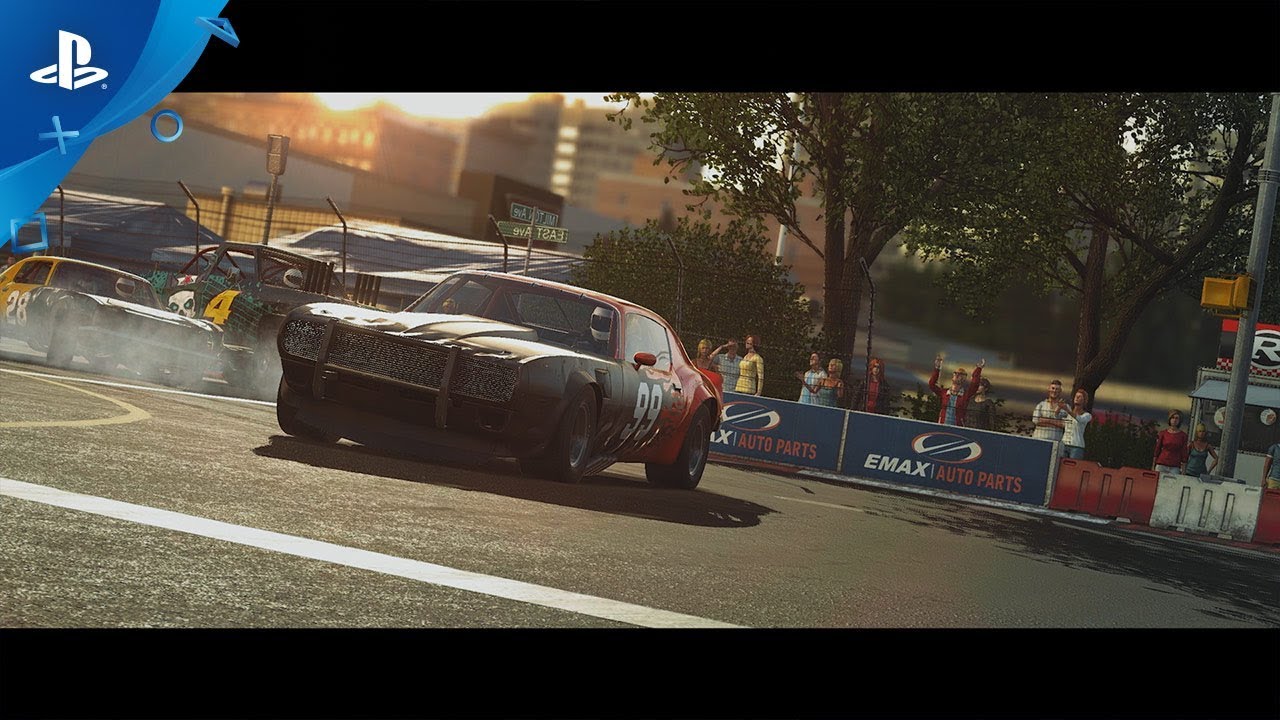 Bugbear Entertainment's Wreckfest took its sweet time to arrive on PlayStation 4, but it was worth the wait. Fusing the adrenaline-pumping delights of Destruction Derby and FlatOut has resulted in a winning combination, but one topic that keeps cropping up nearly a month after launch is Wreckfest split-screen.
Chiefly, folk are interested to know if the game has split-screen given that multiplayer is a major selling point for Wreckfest.
Wreckfest Split-Screen – Is It Included?
Wreckest split-screen is not currently featured in the game; multiplayer is limited to online play only, something which people are clearly a bit miffed about at present. A look on THQ Nordic's official website reveals that 'current there are no plans to support this.'
It did, however, reveal that there are many plans for Wreckest in regards to post-launch content, so there's a chance that split-screen could be implemented at a later date. That's just speculation on our part, but it's definitely a possibility.
However, you have to consider the fact that adding split-screen may result in a downgrade in terms of frame rate, which might be why Bugbear has decided to go online-only.
Rest assured we'll be updating this article if we hear anything more about possible Wreckfest split-screen.
Read our Wreckfest review here.
Wreckfest launched on the PC last summer, and as mentioned splices the thrills and spills of FlatOut and Destruction Derby. PlayStation fans should remember the latter, as it was one of the first games out on PSOne, and was followed a surprisingly brilliant sequel. For many however, Wreckfest is the spiritual successor to FlatOut.
The adrenaline-pumping racer also has a whiff of 1989's Street Rod about it, and features soft-body damage modelling, affording location-based damage effects that realistically alter the driving mechanics of vehicles as they take a battering.
The game was in Early Access for four years before launching for the PC.