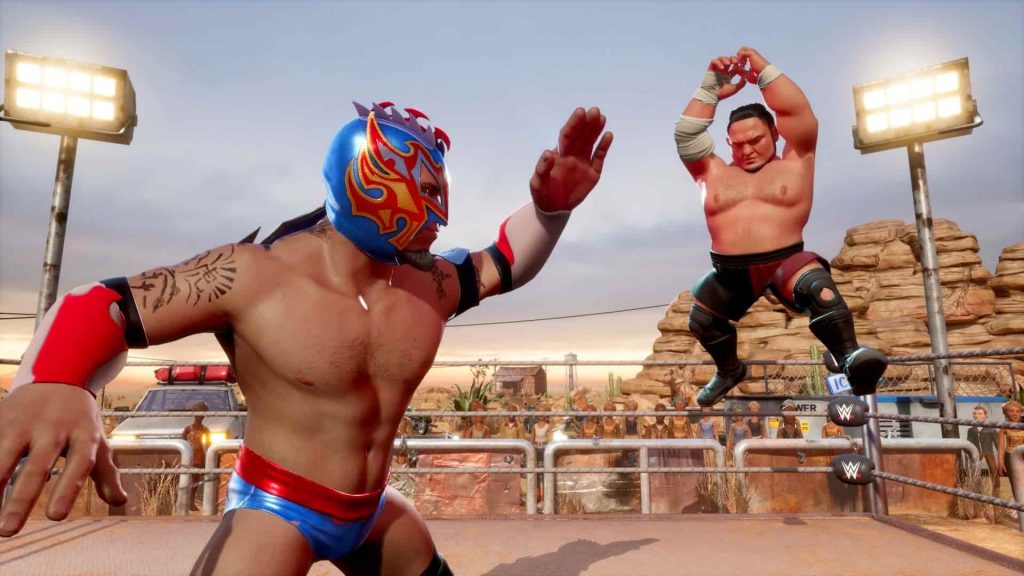 WWE 2K Battlegrounds has finally been given a new trailer and PS4 release date of September 18, 2020, after hearing nothing for months since its initial reveal.
The new trailer gives us a proper look at the game, its many fighters, arenas and more. A press release for the game also revealed a number of modes that will be in the game, with Exhibition matches, online matches and tournaments, a campaign mode where you follow the journeys of seven new WWE hopefuls.
Finally, there is a King of the Battleground mode, which is an online, last man standing mode where four players begin in a ring, with four more waiting to enter. The goal is to defeat all the other opponents, which basically sounds like a mini battle royale.
On top of those modes, there will be eight arenas to fight in at launch and a wealth of customisation options for you to select and customise your brawlers with.
You can watch the latest trailer for WWE 2K Battlegrounds revealing the PS4 release date below:
https://www.youtube.com/watch?v=eh5BZR-Y6cA
The game was revealed all the way back in April and we haven't seen anything until this new trailer. And with only two months to go until release, some gameplay should be on the horizon, although there has been a strange lack of marketing and publicity for the game.
WWE 2K Battlegrounds releases for PS4 on September 18, 2020.