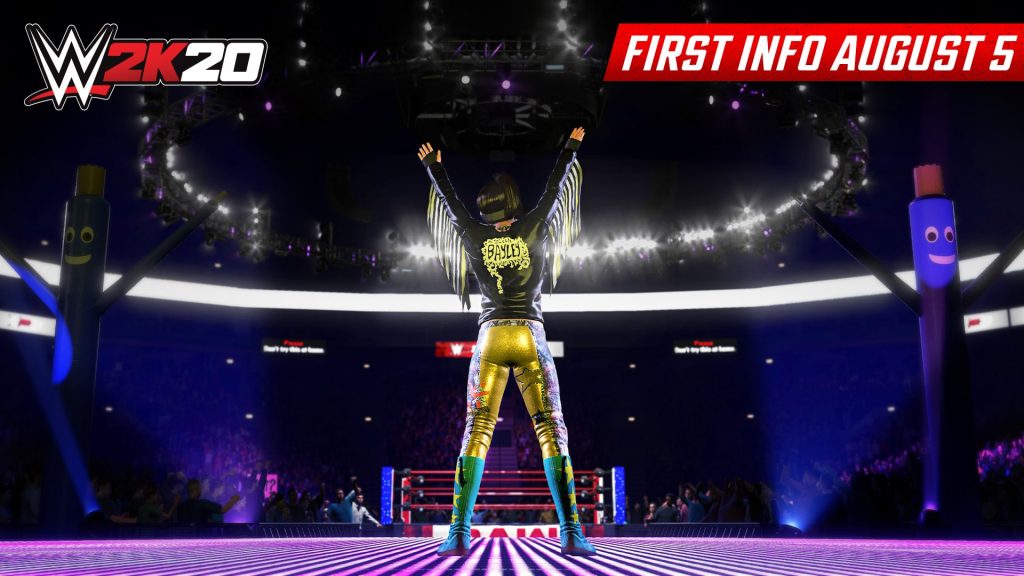 2K Sports has confirmed a robust lineup of WWE 2K20 PS4 features, including the Becky Lynch-fronted The Women's Evolution and a comprehensive MyCareer mode. The news comes following yesterday's reveal of the WWE 2K20 cover stars, which features Lynch and Roman Reigns, as well as an October release date.
WWE 2K20 Features
Writing in a post on the PlayStation Blog, the development team confirmed that Women's Evolution will feature Charlotte Flair, SmackDown Women's Champion Bayley, and Sasha Banks. It's a story-based mode that includes historical video packages and objective-based matches across wrestling careers, plus exclusive interviews with the superstars.
Furthermore, progressing through the mode will allow you to unlock new characters, gear, arenas, and more, so there's plenty of content to tuck into here.
Also on the cards is the Roman Reigns Tower, which packs in a variety of fresh challenges across all skill levels. The main highlight here is a story-driven Tower centred on Reigns himself, although more details have yet to be confirmed at this point.
MyCareer is back too, and this time around you can play as both male and female wrestlers. Not only that, but it features an intertwining storyline that encompasses your male and female MyPlayers as they embark on their epic WWE journey. In addition, mixed tag matches will also be introduced in WWE 2K20, allowing you to pit two mixed male and female tag teams in one epic ruck.
Finally, 2K also shared some details on WWE 2K20 Origins:
Downloadable content for WWE 2K20 is completely different this year as well. In prior years, we've dropped packs of DLC after ship, but this year, we're going to keep the game alive with significantly more content after launch that will deliver several new realms of themed content to nearly every aspect of the game.

WWE 2K20 Originals are a series of packs included with every copy of the Deluxe and Collector's Editions. And if you pre-order the Standard Edition, you get access to the first WWE 2K20 Original pack at no additional cost.
WWE 2K20 is due for release on October 22 for PlayStation 4 and Xbox One.
Source: PlayStation Blog