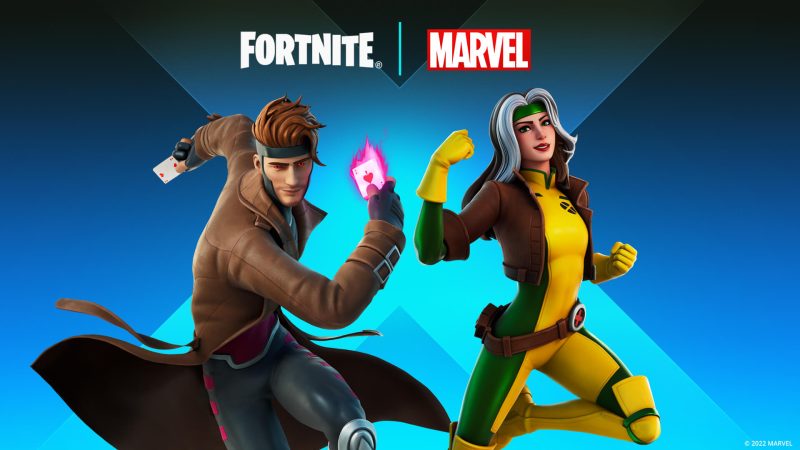 Fortnite's ever-growing multiverse has grown again with the addition of two new Marvel characters, Gambit & Rogue.
The two X-Men are happily married within Epic's battle-royale universe, and players are able to get both skins and their sets now.
For fans of Rogue, they'll be able to acquire her skin and set of accessories at the shop, which are:
Xavier's School for Gifted Youngsters Back Bling (included with the Outfit): Just the thing for repping some school spirit.
Holo X-Axe: Ripped right from the walls of the Danger Room.
The Blackbird Glider: Scott definitely knows we're borrowing this…
Hands Off! Emote: Hands to yourself, sugah.
For fans of Gambit, his skin and set is: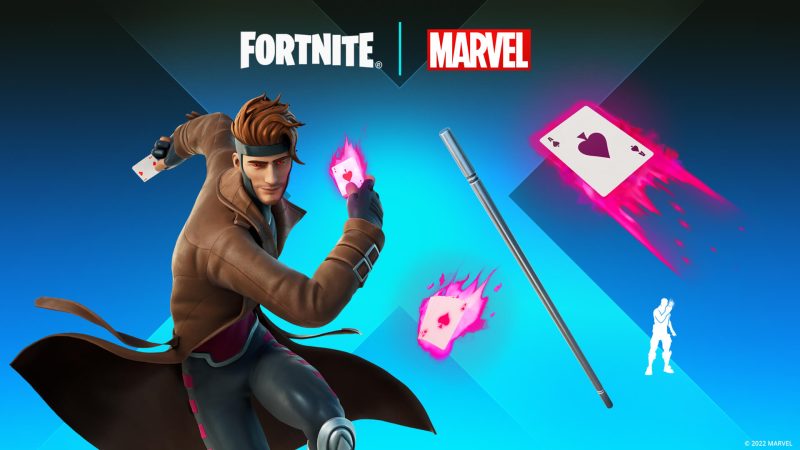 Kinetic Cards Back Bling (included with the Outfit): Playin' for keeps is still playin', mon ami.
LeBeau's Bo Pickaxe: Swing on, mon cher.
Suit Surfer Glider: This Ace is wild.
Deal 'Em Out Emote: The power ain't in the cards, mon frère.
There's also a short trailer showing off the new emotes, which you can check out here:
Source – [Epic]