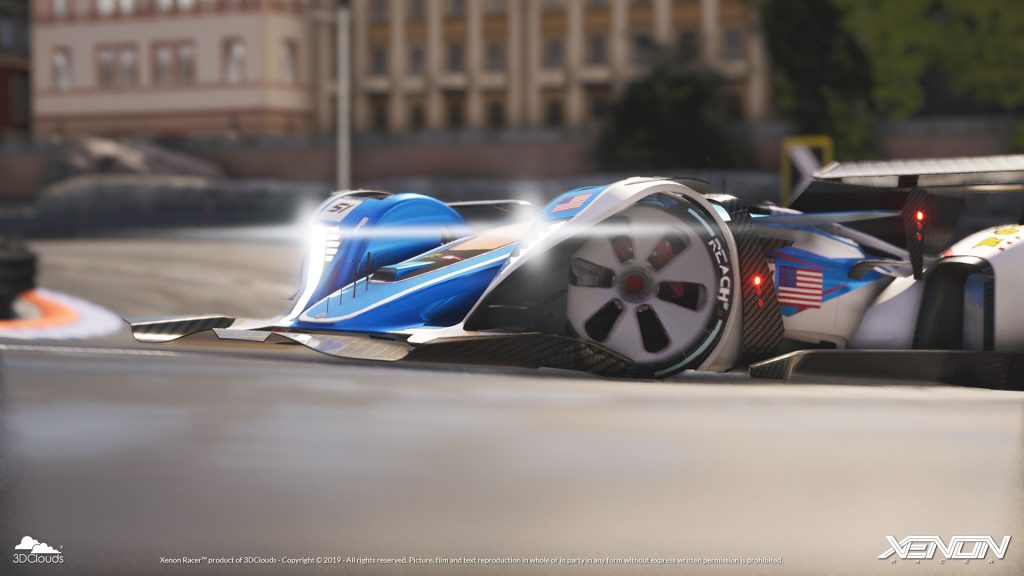 Xenon Racer is a futuristic arcade racing game that was announced last year. It has had its release date announced today and it's not too far away. It is releasing on the 26th March for PlayStation 4, meaning you won't have to wait too long to get stuck in.
Xenon Racer Game Details
As shown in the high octane trailer below, the title is coming along nicely. The game will include a vast amount of stunning locales to race through ranging from Japan to Canada. All the tracks and locations do look stunning. You will be treated to a deep car customisation system and various modes to tackle.
Game modes include offline, online and even split-screen multiplayer, which we don't think we see enough off these days in racing games. You always want to thrash your mates when they come round and you can't do that a lot in modern racers. It's great that it's included as a playable mode here. Especially with most racing games opting for online-only in recent years, forgetting about local multiplayer modes and playing with friends.
Here is a link to our best split-screen multiplayer racers.
A Kart Racer At Heart
Franseco Bruschi, CEO of the developer 3DClouds.it, described recently on the PlayStation Blog about what the core beliefs behind the game were. He stated the game takes inspiration from his time as a kart racing driver. The game is a high-speed drift racer and the similarities to kart racing are clear to see.
Franseco stated – "We've spent a lot of time playing the classic arcade racers of the past 20 years and we've integrated their best qualities into Xenon Racer. We've also tried to take the physics of the karts I used to drive into the real cars in the game, by creating fast, futuristic cars that run at 400 km/h and that can drift just like a go-kart."
We think the game is shaping up pretty nicely. If you like racers then it might be worth giving it a go and taking it for a spin.
You can also check out our article on the best PS4 racing games available so far.
Had you heard of Xenon Racer before today? Are you thinking of picking it up or leaving it in the pits?
Drift into the comments below.