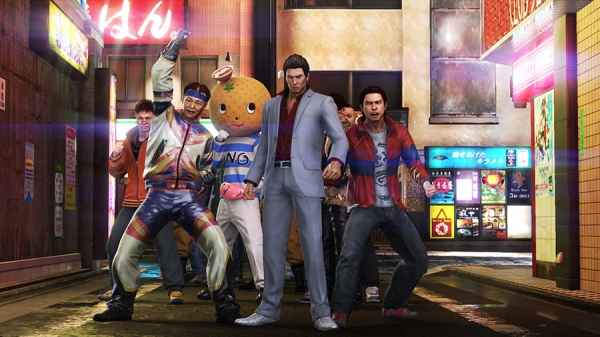 SEGA has announced that there will be no new Yakuza series announcements at the PlayStation Experience 2017 this weekend.
Speaking during a stream over the weekend, localisation producers Scott Mullen and Scott Strichhart, did however tease that 2018 will be a "great year" for the franchise.
The news perhaps isn't all that surprising, considering Sony has already said it won't be having any huge reveals this year.
Instead, the format holder announced much of its upcoming slate at Paris Games Week back in late October. However, there's still a couple of surprises in store for PSX 2017, one of which is heavily rumored to be Devil May Cry 5.
In addition, Sony has confirmed that it will be hosting a number of panels at PSX, including those for Uncharted and The Last of Us Part 2.
Yakuza 6 release date set
SEGA is busy gearing up for the western release of Yakuza 6: The Song of Life, which hits PS4 on March 20, 2018. The game utilises brand new technology in the shape of the Dragon engine, which all subsequent Yakuza titles will make use of.
In addition, the studio is also working on a full-blown remake of the second game in the shape of Yakuza Kiwami 2. The game is due for release in Japan later this week, although a western release has yet to be confirmed.
SEGA previously localised two major franchise entries this year, with both Yakuza 0 and Yakuza Kiwami hitting the U.S. and Europe for PS4.
The series started out life in 2005 on the PS2, and has to date sold over 9.3 million copies worldwide.
Only a handful of titles have remained exclusive to Japan, mainly the spin-off game set in feudal Japan.
Source: resetera