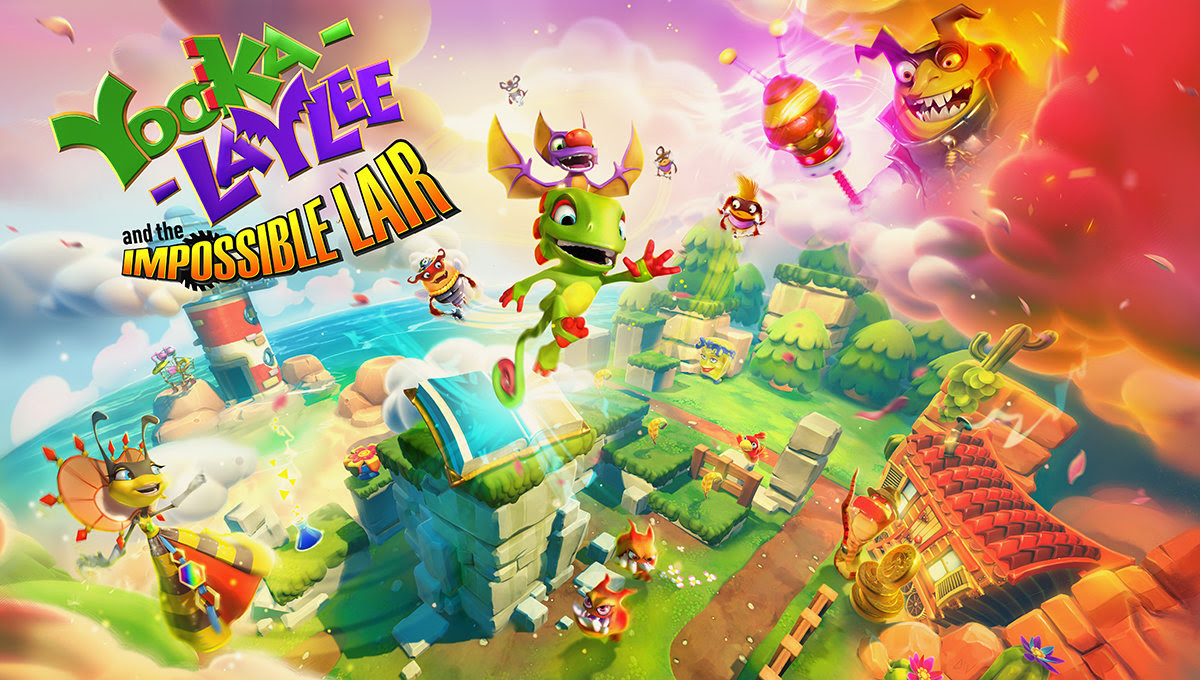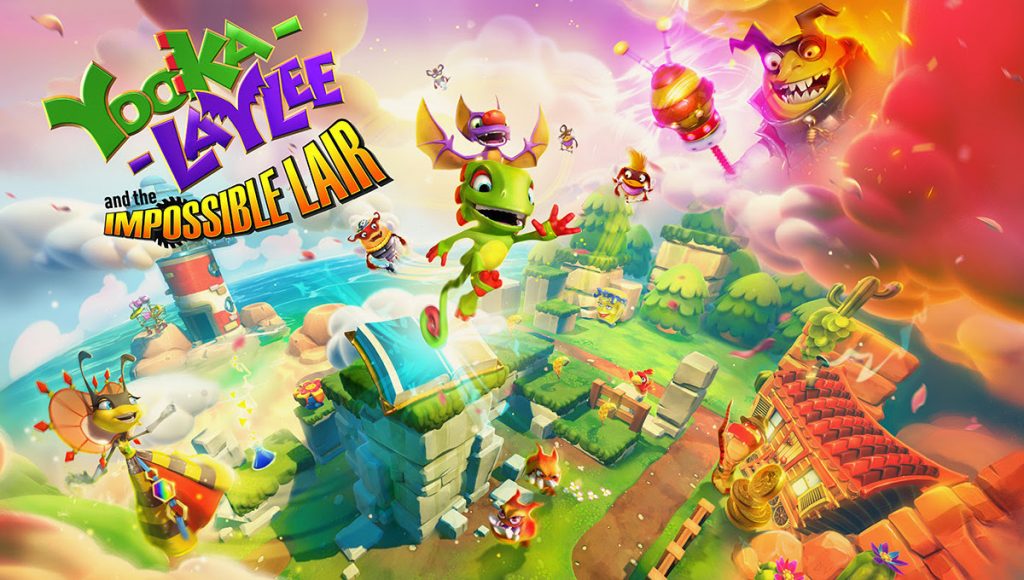 A new Yooka-Laylee and the Impossible Lair trailer has been churned out by Team17 and Playtonic Games, offering players a butchers at the various chapters featured in the game and their alternate states. If you're partial to a bit of Yooka-Laylee, then you should definitely give this a look and whet your appetite for Impossible Lair's release.
Yooka-Laylee and the Impossible Lair Trailer
Yooka-Laylee and the Impossible Lair sees players on a mission to rescue folk from the Royal Beettalion from Capital B, which sees them tackling the Impossible Lair, which is described as the B's 'most dastardly challenge yet.' There's 20 different stages to explore, each one featuring a member of the Royale Beettalion to rescue.
Players will be able to discover secrets and puzzles throughout the vibrant, 2.5D levels however, which can dynamically shift each stage, thus boosting the total number of levels to 40. Examples include flooding stages with running water or flipping them outside down to unlock a whole new set of challenges.
Here's the official blurb:
Rescue Queen Phoebee's Royal Beettalion Guard and prepare to take on Capital B's most dastardly challenge yet in this brand new platforming adventure hybrid! Yooka and Laylee must combine their abilities to take on a series of challenging and vibrant 2.5D levels, as well as explore and solve puzzles in the beautiful 3D overworld.
Yooka-Laylee and the Impossible Lair is scheduled for release in Q4 2019 for PlayStation 4, PC, Nintendo Switch, and Xbox One.
Yooka-Laylee was released for PS4, PC, Nintendo Switch, and Xbox One in 2017, and is seen as something of a spiritual successor to Banjo-Kazooie, the critically acclaimed Rare platform released for the Nintendo 64 back in 1998. The game features a two-player cooperative mode, and even a retro-inspired 64-bit mode that transforms the visuals to resemble those of a N64 title.
Read our Yooka-Laylee review here.