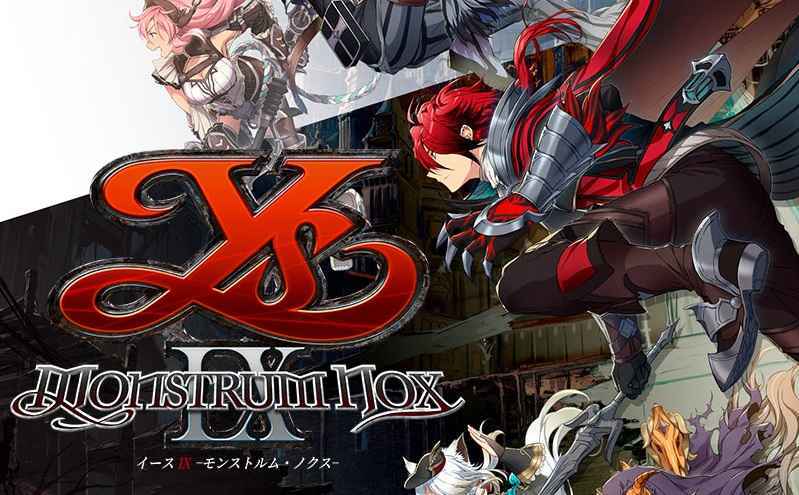 E3 2019 came and went, but Nihom Falcom made sure to give us concrete information on Ys IX: Monstrum Nox, the next entry in the Ys franchise. Adding to that, the company released information regarding the Ys IX: Monstrum Nox Limited Edition as well.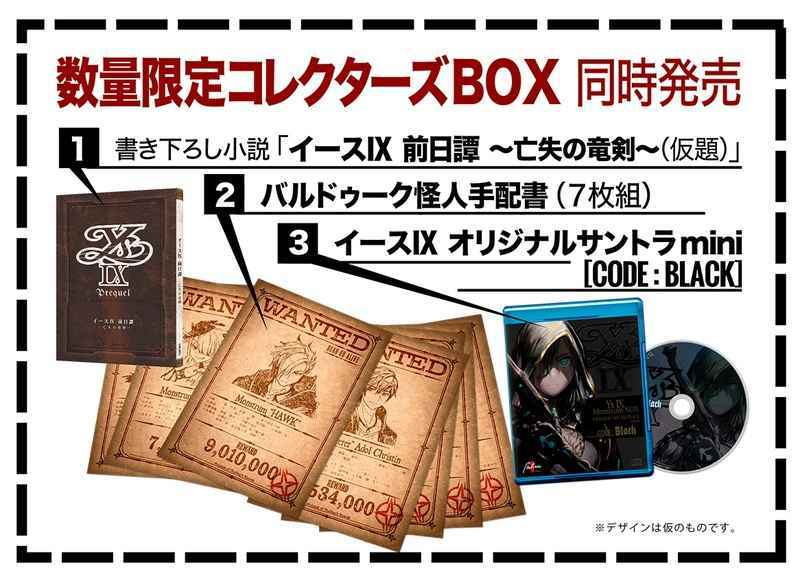 Ys IX: Monstrum Nox Limited Edition
Officially called the Limited Collector's Box, this limited edition will run 9800 yen, which converts into $90.86 as of this publication. This edition will include:
A novel tentatively titled "Ys IX The Day Before ~The Lost Dragon Sword~"
Wanted posters for Adol and the Monstrum. These have unique information on the characters, including walkthrough-like information that will help discover certain secrets in the game.
Ys IX Original Soundtrack Mini Code: Black, an OST with certain BGMs from the game
The novel, The Day Before, intends to connect the events between Ys Seven and Ys IX. Details on the novel indicate that Adol and Dogi stumble across a blacksmith and find themselves in search of a certain sword, called the Cariosilion. The Ys IX Original Soundtrack Mini Code will also release in all Day One editions of Ys IX, including the standard editions of the game. So, everyone can get their hands on this soundtrack in the early release days.
This release information pertains to the Japanese version of the game for now. Ys IX has been confirmed to eventually find its way to a Western release. Unfortunately, that information remains tenative until Nihom Falcom makes a final decision on the game's localization.
Ys IX: Monstrum Nox releases in Japan September 26 of this year. Hopefully soon after that, we learn when this next Ys entry will find its way stateside. For now, enjoy the latest gameplay trailer, featuring intriguing traversal mechanics!