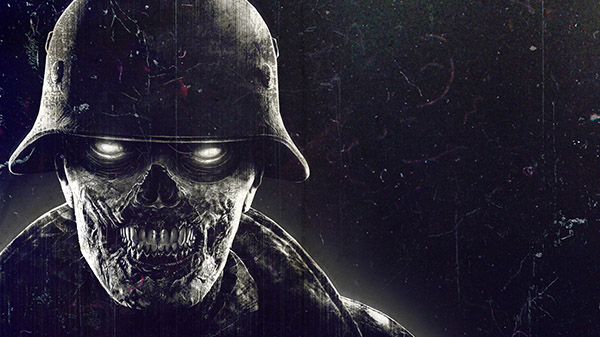 Amazon Spain has leaked Zombie Army 4: Dead War for PS4, PC, and Xbox One, with the Rebellion-developed Nazi shooter almost certainly set for a reveal at E3 2019 next week. The studio previously confirmed it has a 'major unannounced title' prepped for the PC Gaming Show during the Los Angeles-based games bash, so there's a strong chance that it's Zombie Army 4: Dead War.
For now though, we've got quite a few details leaked on the game thanks to a translation of the Amazon Spain listing, as well as confirmation of a Collector's Edition release. Unsurprisingly, the listing has seen been deleted.
Zombie Army 4: Dead War Details Revealed
"If you thought you were safe, you're totally wrong. We are in 1946. Europe is in ruins, torn by the nefarious "Plan Z". A brave band of heroes manages to throw the Führer into hell, but they know little. Hitler's Hordes are back looking for more. Face the darkness in single-player mode or join your friends as we make your way through the undead Nazis in this spooky shooting game from the creators of Sniper Elite 4."
Zombie Army 4 will include a new campaign playable for up to four people, and boosts the largest horde mode ever made. In addition, Sniper Elite's trademark X-ray camera will be making a comeback, offering a grisly view of shattered bones and punctured organs as you take aim at the shambling hordes.
Originally starting out as DLC for Sniper Elite V2, Zombie Army quickly evolved into its own beast, with the Zombie Army Trilogy being fully remastered for PS4 and Xbox One back in 2015. The series takes place in an alternate history, where, following an impending defeat during World War II in April 1945, Hitler executes Plan-z; a last-ditch attempt to turn the tides of war by resurrecting fallen soldiers as zombie, plunging Europe into chaos.
Read our review of Zombie Army Trilogy here.
Source: Gematsu