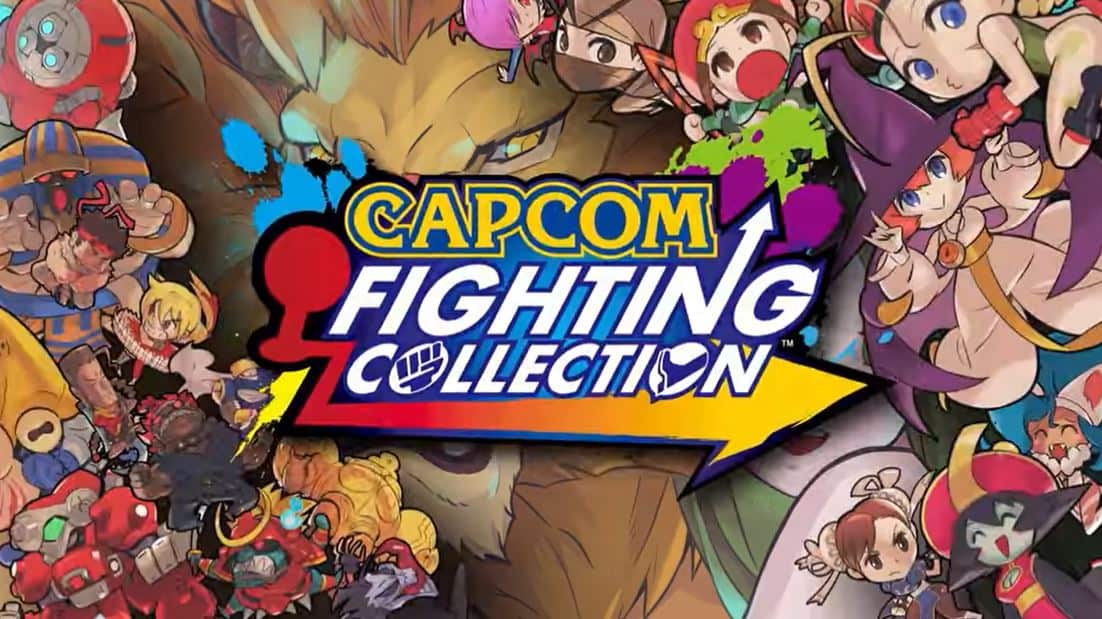 Capcom Fighting Collection PS4 review. Before Street Fighter III blew our collective minds all the way back in 1997 with its powerful CPS3 arcade architecture which allowed for far more detailed and smoothly animated sprites and backgrounds than ever before, there was Red Earth. The problem is that unlike it's far more well-known face-smacking brethren, Red Earth never received a conversion to home consoles, until now.
Though Red Earth is arguably the crowning jewel of the newly released Capcom Fighting Collection and is certainly a primary selling point for this latest bundle of two-dimensional scrapping, retro goodness, there are a whole heap of other reasons to shell out for Capcom's latest return to the depths of its back catalogue.
Capcom Fighting Collection PS4 Review
---
An Essential Collection Of Capcom's One On One Fighters That Cannot Be Missed
Chief among those other reasons is the gathering together of all the Darkstalkers arcade games in a single place. Previously notoriously difficult to play on contemporary gaming hardware, Capcom Fighting Collection includes Darkstalkers: The Night Warriors, Night Warriors: Darkstalkers' Revenge, Vampire Savior: The Lord of Vampire, Vampire Hunter 2: Darkstalkers' Revenge and Vampire Savior 2: The Lord of Vampire, with the last two being Japanese only versions of those games that hadn't been released in the West until now.
For the uninitiated, the Darkstalkers games are a whole heap of fun. Neatly transplanting the complexity of Capcom's mainline Street Fighter series into a darkly comical supernatural setting filled with mummies, vampires, cat ladies and more, the Darkstalkers games have traditionally done a fantastic job of balancing the absurd with super deep fighting mechanics. Certainly, it's easy to see why Darkstalkers enjoys the burgeoning fanbase that it does.
A slight drawback (and this is one that likely won't really matter to you if you're a Darkstalkers mega-fan), is that Capcom Fighting Collection plays host to ten games and no less than half of them are Darkstalkers titles, making this retro collection feel a little too weighted in that direction. Though again, if you've got a thing for these games – and you really should because they're still excellent fighters – this won't really prove to be an issue.
Away from the creepy crypts and bat-filled battlefields of the Darkstalkers franchise, the Capcom Fighting Collection also dips into the annals of its most famous fighting series. Arguably spearheading the representation of the Street Fighter franchise in the Capcom Fighting Collection is Hyper Street Fighter II, a heavily modified port of Super Street Fighter II that was released to celebrate the fifteenth anniversary of the long-running fighting franchise.
Essentially a finely tuned mini compilation of Street Fighter II games in itself, Hyper Street Fighter II allows folks to play the original Street Fighter II, Street Fighter II: Champion Edition, Street Fighter: Hyper Fighting, Super Street Fighter II and Super Street Fighter II Turbo. Neatly, choosing which of these to play doesn't just enable or disable various character selections (in the original Street Fighter II the four boss characters are not playable, but they are in other versions of the game), but all of the subtle balancing changes are applied to the roster too, essentially resulting in a roster of seventeen characters with sixty-five different variations in all across each of the five Street Fighter II game variations.
As such, Hyper Street Fighter II is absolutely an incredible addition to the Capcom Fighting Collection, not least because it not only perfectly encapsulates the major evolutions of Street Fighter II at every turn, but because it finds itself freshly bolstered by robust Rollback netcode and is also toweringly excellent to play online; essentially bringing the joys of Capcom's magnum opus to all new generation of PlayStation gamers in the process.
Away from the more traditional pummelling that Hyper Street Fighter II reliably prescribes, the series is also represented by a pair of other, somewhat offbeat entries too, namely Super Gem Fighter Mini Mix and Super Puzzle Fighter II Turbo. Utterly different from not only one another but also every other game in this collection, both of these games also help to justify the existence of the Capcom Fighting Collection duly.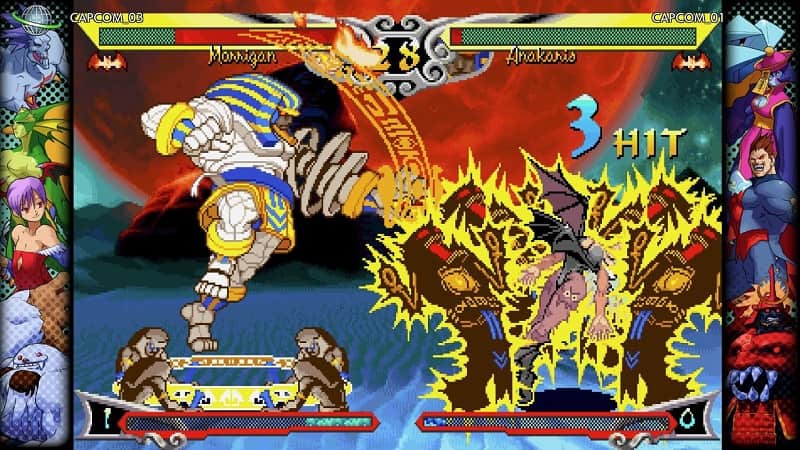 Known as Pocket Fighter when it released on the PSOne back in 1997, Super Gem Fighter Mini Mix simplifies the sophisticated brawling of Street Fighter II but does so with a twinkle in its eye, augmenting the experience with a gem and loot system which allows you to power up your fighter and regain health with food drops, while an aesthetically pleasing twee art style endears the game yet further. Including characters from Street Fighter II, Street Fighter III, Darkstalkers, Red Earth and more, Pocket Fighter is a surprisingly deep and laugh-out-loud enjoyable take on the 2D fighter formula that is best enjoyed with friends and more than earns its place in the Capcom Fighting Collection.
And then there's Super Puzzle Fighter II Turbo. Essentially a gem dropping puzzler that leverages various characters from across the Street Fighter franchise, Super Puzzle Fighter II Turbo expertly melds gem drop puzzler mechanics with whimsical presentation to fashion one of the more enjoyable puzzle games you'll get to play.
Perhaps the weakest part of the Capcom Fighting Collection, Cyberbots: Fullmetal Madness is another title that was never granted an overseas release until now. As you might very well infer from the title, Cyberbots: Fullmetal Madness is pretty much about big mechs smashing the crap out of each other. The twist however, is that while each mech has its own abilities, special moves and so on, you can also choose a pilot to go with the mech as well – though the only difference there is the story that you get in the campaign mode.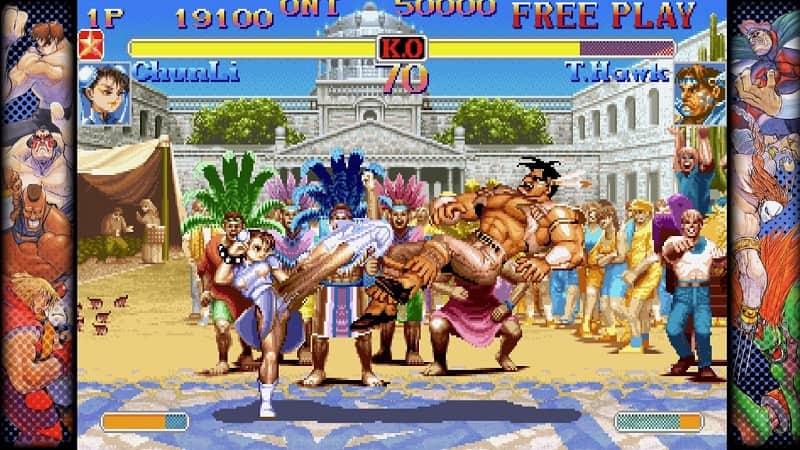 The main problem with Cyberbots: Fullmetal Madness is that quite simply it just isn't much fun thanks to how glacially sluggish it feels when compared to other entries in the Capcom Fighting Collection. That said, I still appreciate the fact that folks who haven't played (or even seen) the game before, will get a chance to make up their minds for the first time here.
Last and certainly not least is Red Earth. The first game to use the CPS3 arcade technology that would later be used to support Street Fighter III, Red Earth still stuns in 2022 with its towering sprites, detailed backgrounds and super smooth animations. The first time that Red Earth has ever been ported to consoles, Red Earth is a dark fantasy fighter that has players choosing one of four initial heroes and smashing their way through a narrative campaign filled with supernatural foes.
Where Red Earth does things a little differently is in how it merges an RPG-lite experience with the traditional two-dimensional smackery that you would normally associate with a Capcom fighting game. Each fight has not only has gems to collect (in similar way to Super Gem Fighter Mini Mix) but you can also replenish health and gain experience points that can level up your character and make them more powerful. Red Earth even has a neat password based save system that allows you to resume your campaign after each battle.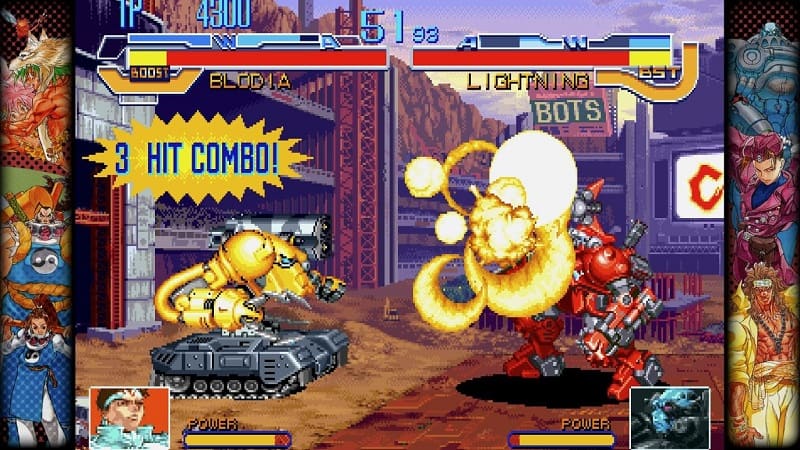 Even the battles themselves play out much differently than what you would normally see in a fighting game. Enemies for instance, don't have regular health bars but rather big boss-style health reserves that stretch across the length of the screen, making each encounter feel like a proper event rather than just a throwaway scrap and really that sums up Red Earth perfectly – a thunderously innovative fighter that should have reached the shores decades before now.
With superb emulation, a range of remixed soundtracks, beautifully optimised Rollback netcode for all titles and a smattering of museum extras such as special illustrations and more, Capcom Fighting Collection really does feel like a labour of love that boasts a degree of value that's impossible to deny. Honestly, just for Red Earth alone, Capcom Fighting Collection is worth the money but look beyond that and you'll find a treasure trove of rarefied two-dimensional fighting goodness.
Capcom Fighting Collection is out now on PS4.
Review code kindly provided by PR.