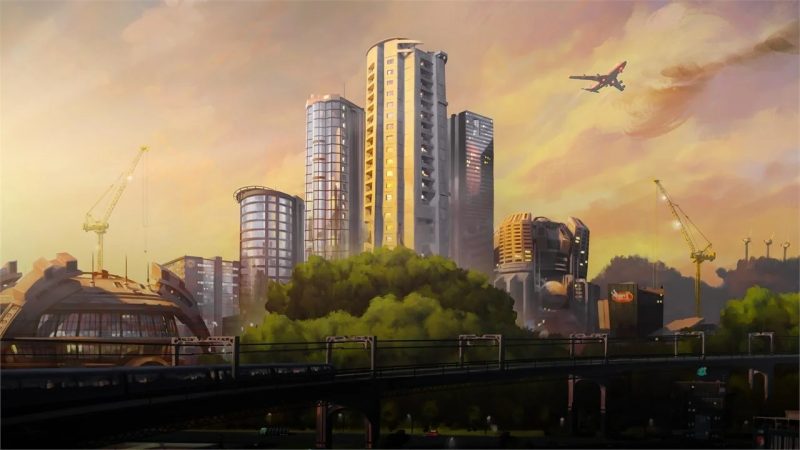 Cities: Skylines Remastered Review (PS5) – Paradox's mega-successful city building sim returns in remastered form to deliver the ultimate version.
Find out why in PlayStation Universe's Cities Skylines Remastered review for PS5.
Cities: Skylines Remastered Review (PS5) – The City Building Sim Gets A Major Refurbish
---
Sucked Right Back In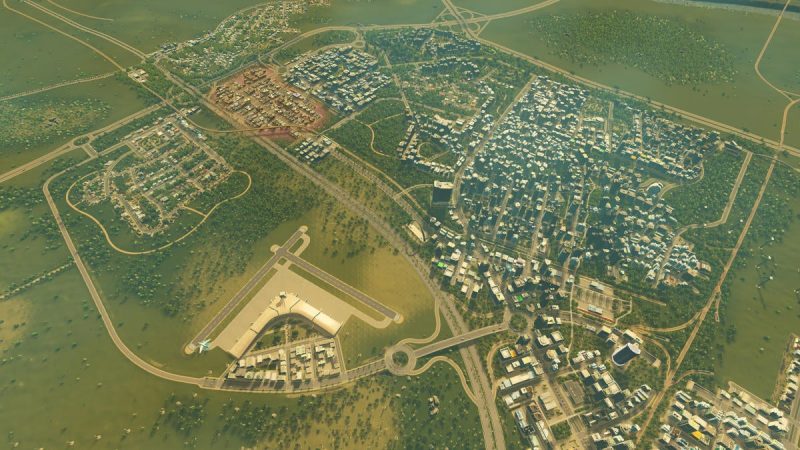 As much as I enjoyed Cities Skylines when I reviewed it for PS4, I never thought that I'd end up playing it for hundreds of hours and see it nestled among my favorite comfort games.
The PS4 version was an admirable conversion from a PC-centric title, but it had its share of limitations and technical hiccups that I wasn't sure would ever be truly ironed out.
Didn't really matter in the end though as I got sucked deep into a Cities Skylines sinkhole flaws and all.
But now, here we are with a long-awaited PS5 port/remaster of the city-building sim, and it brings promises of longstanding problems fixed and technical tune-ups applied.
I may have been able to tolerate the PS4 version's gremlins, but that doesn't mean I wasn't excited about the prospect of a smoother Cities experience on a console.
And you know what? That's exactly what Paradox Interactive has delivered.
Paradox Came Through
For the uninitiated, Cities Skylines was the usurper of Maxis' Sim City after the latter's last entry had a sadly typical early 2010s EA launch (the publisher, not Early Access by the way).
You build up a city from nothing and watch it grow into an unmanageable mess. Ok, that's just how it goes for me most of the time, but from the pleasingly humble beginnings of building a city, things do get increasingly complex as you start to juggle, finances, taxes, water, electricity, zoning, natural disasters and so, so much more.
It's pretty easy to keep a small town of folks happy here, but you would not believe how quickly things can go south at the other end of the scale because you put one pipeline in the wrong place.
Cities Skylines is one of those perfect sim experiences in that it has something for all levels of engagement. There's intricate, complex city-building, serene freeform experimentation (within logical limits obviously), and bite-sized scenario play among the options, and depending on my mood, I'm partial to all of them.
What would always have helped is a streamlining of the onboarding process, and a further simplification of the tools available. With that, you can open up Cities Skylines to an even wider audience without compromising on what makes it so special.
So it's no surprise then that at the heart of Cities Skylines Remastered is just that. Paradox has clearly looked at all the feedback about the console version of the game, and addressed everything it can.
The differences are subtle in isolation, but I quickly noticed how much easier it had become to get on with things than it was previously.
More Than A Fresh Coat Paint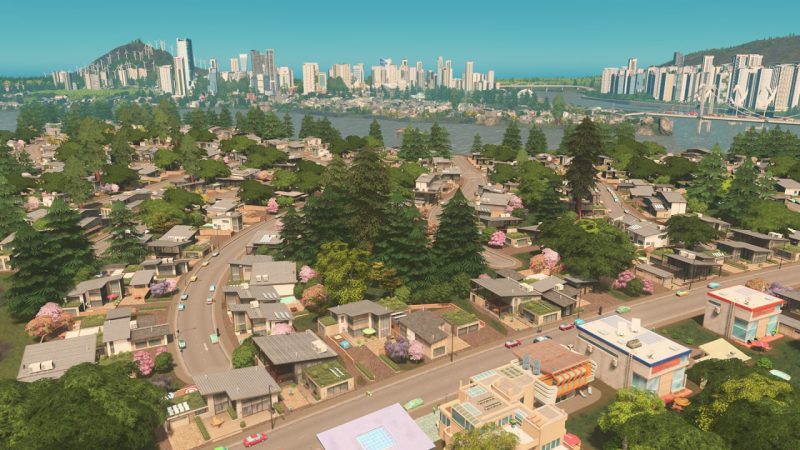 For instance, the radial menu that you can access a lot of stats and options from is quicker to access and easier to understand. Even if it largely looks as you remembered it, there's enough fine-tuning to make a real impact on the flow of play.
Before there were a lot of wasted seconds navigating menus and options that add up when you're putting tens of hours into the creation of your utopia. What these tweaks do is shave off some of that navigation time.
The game is a bit more forthcoming with hints on what might be best to do next now. It had got better in the years since release, but here it dings away in a frequent, but not overzealous, manner to remind you of potential ways to progress your city. It might be a bit much for veteran players, but it's easy to ignore.
It's not all tinkering under the hood though, as Cities Skylines Remastered puts a fresh coat of paint on the game as well. Not only does it run much, much smoother than before (albeit with the odd stutter still intact), but it also has an extra level of detail.
One of the greatest pleasures in Cities Skylines is getting up close to your city and reveling in the life it has in it. The remaster enhances the visual clarity of the game map and everything you plop down into it.
Again, it's perhaps not easily apparent just how much better things are, but something about Cities feels a bit more 'alive' than before.
The cherry on top of this remastered package is the map editor. If you have a grumble about the maps available to you to build your city on, or you simply want to better recreate your hometown, this option adds an extra level of immersion and gives a more personal touch to your creations.
It's not shaved off all the rough edges, But Cities Skylines Remastered is inarguably a great remaster of a very good city builder. Paradox's dedication to the game over the years continues to pay off.
Cities: Skylines Remastered is now available on PS5.
Review code kindly provided by publisher.