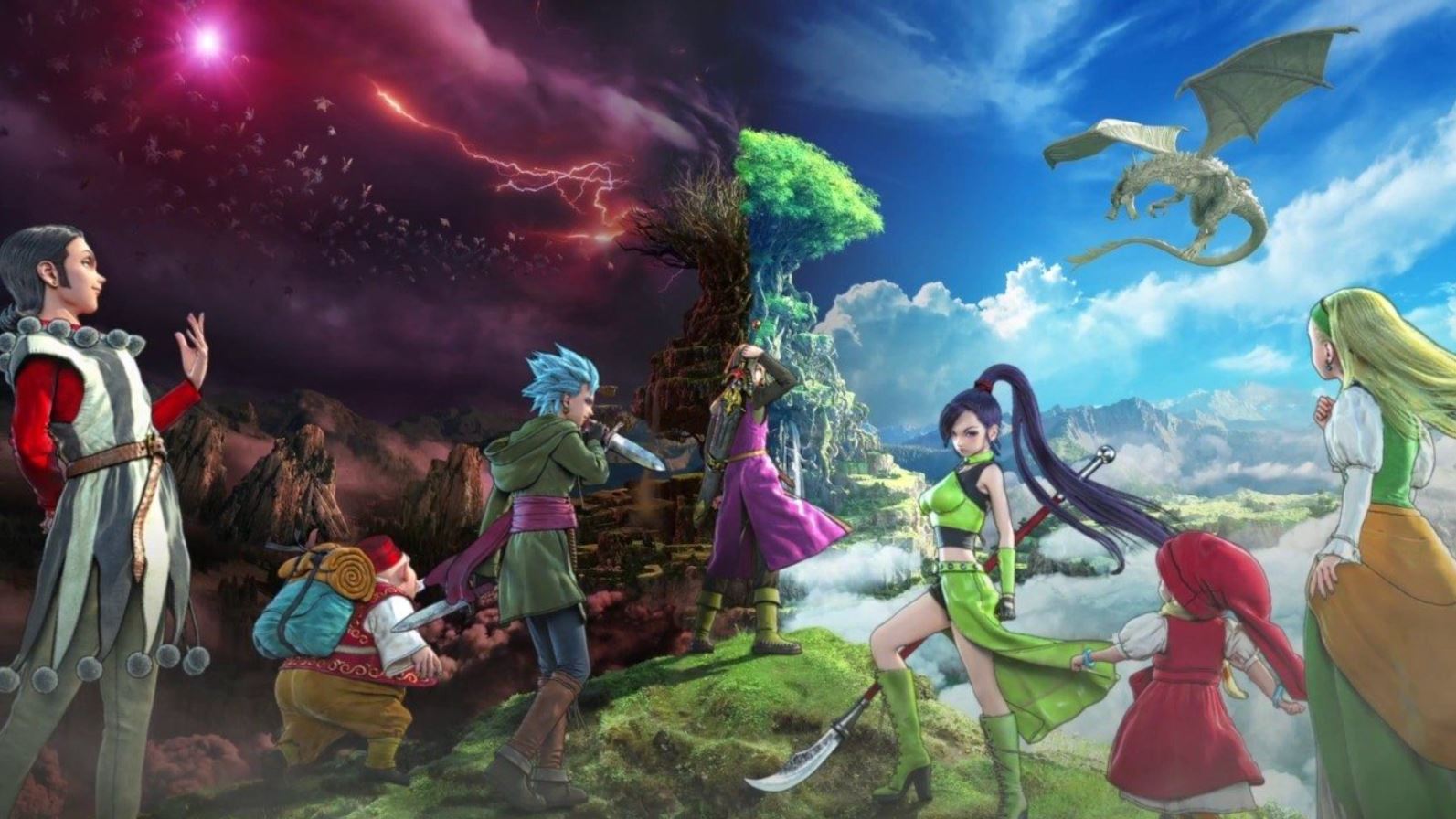 Dragon Quest XI S: Echoes Of An Elusive Age Definitive Edition PS4 Review – Dragon Quest XI S: Echoes of an Elusive Age Definitive Edition is a re-release of one of 2018's best games. My personal 2018 Game Of The Year, Dragon Quest XI: Echoes of an Elusive Age. Dragon Quest XI was the first single-player main console entry in the series since Dragon Quest VIII back on the PlayStation 2.
When I originally reviewed Dragon Quest XI, I said it is "quite possibly the greatest JRPG of all time." I stand by this statement to this day and with the release of the Definitive Edition, that statement holds. In this review, I'll mostly speak about all the changes and additions that make this edition the ultimate JRPG Experience.
Originally released on the Nintendo Switch, Dragon Quest XI S came with plenty of quality of life additions along with some new story content and the ability to play through the entire game in 16-Bit SNES style graphics. This mode was originally released as part of the Nintendo 3DS version of Dragon Quest XI, which never made it outside of Japan.
Square Enix instead decided to include this 2D Mode in the XI S: Definitive Edition of the game. This mode is now included in the PS4 Definitive Edition, and it's a great addition.
Dragon Quest XI S: Echoes Of An Elusive Age Definitive Edition PS4 Review
---
Dragon Quest XI S Makes A Great Experience Surprisingly Better
To be clear, Dragon Quest XI S: Definitive Edition is a port of the Nintendo Switch title, which was released back in 2019. Because it's a port, you'll notice that graphically it's not the same as the original release. It's not that big of a difference, but for those looking, they'll notice that foliage pops in and out around them, and the draw distance isn't as far as it was on the original PS4 version.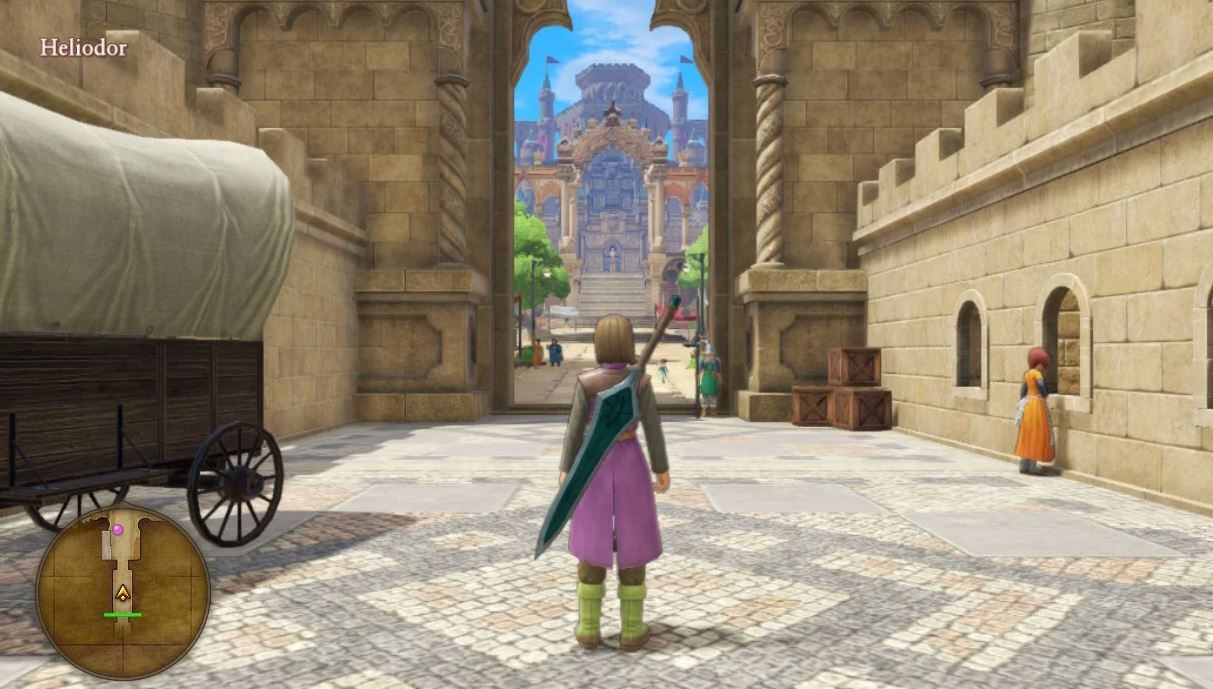 The game's brand new photo mode allows you to take some great screenshots and pose party members to their heart's content. Party members now also appear on the screen and follow the main character. It's not an important feature but goes well with the game's new cosmetic system. Before, when equipping specific new armor, a character's appearance will change. To keep that look, you have to have that armor set equipped.
This is no longer the case as you can now equip whatever armor you want but change your character's look to a different set as long as you've equipped that armor set at some point in the past.
The game is still absolutely gorgeous to behold. The vast world of Erdrea is still just as vibrant and full of life as it was two years ago. There are a lot of additions that make the exploration of Erdrea just a little easier.
Quick And Easy Access To Many Systems
One of the best inclusions here is the ability to forge weapons and armor using the Fun-Size Forge anywhere you want. In the original release, forging could only be done at campsites found throughout the world.
Now you can simply open up the menu and craft wherever and whenever you want. It's a much-needed addition and saves plenty of time for those who are quickly needing upgrades. Another great addition is the ability to call your steed at any point you want. No longer do you have to find a Bell Post to call your horse; you can simply use an item and have it come to you right away.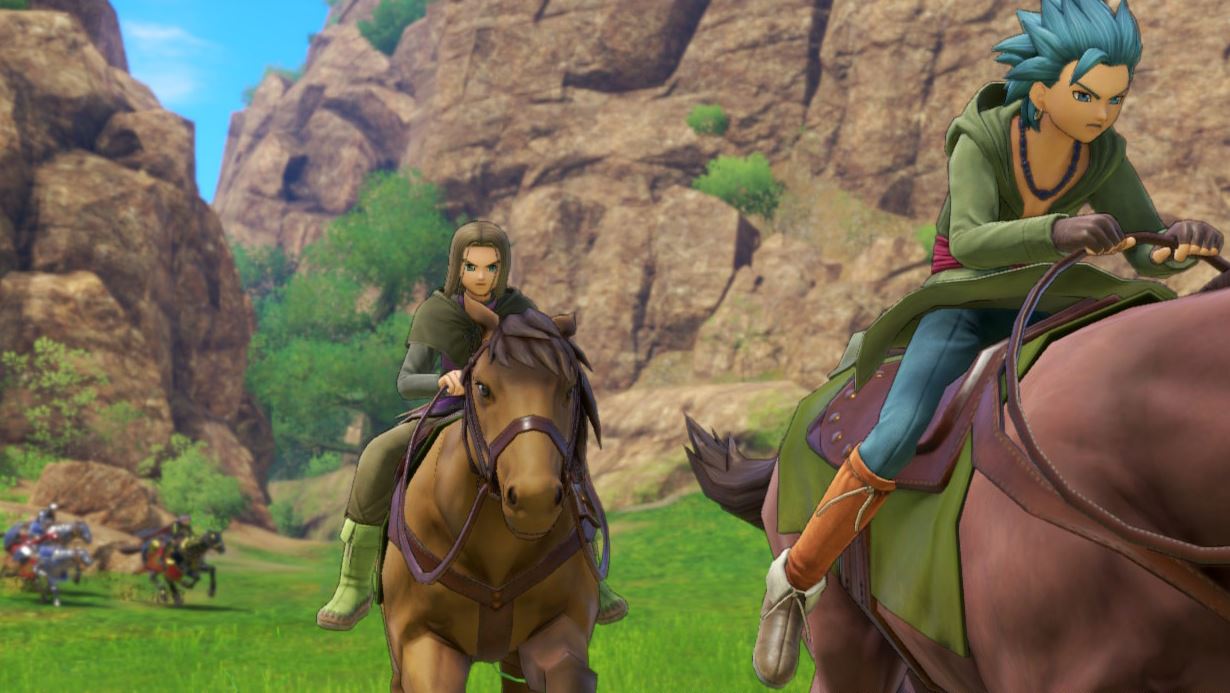 Running over enemies with your steed also provides experience points that you never received in the original title. Dragon Quest XI S also provides plenty of new ridable monsters, including Golems, Great Sabercats, and Slime Knights, but they don't add any real advantage outside of something cool to look at.
Related Content – Sony PS5 Complete Guide – A Total Resource On PlayStation 5
Combat hasn't been fundamentally altered, but Square Enix has provided some nice, new features. First of all, you can now switch from classic to free-roam while in combat. An Ultra-Fast combat setting is also included making combat a breeze.
The Ultra-Fast speed is great for grinding out levels and works perfectly with the party's tactical settings. Those looking for their party to go all out on their opponents with specific orders can just sit back and relax as their party just steamrolls all the battles. It really does save a lot of time clicking through menus during easier fights.
2D Mode Feels Like Getting Two Full Games For the Price Of One
The biggest inclusion in the Definitive Edition is the 2D Mode. For those looking for a more traditional experience, they can play the game in 16-Bit Graphics. The game looks and plays just like Dragon Quest played back on the NES and SNES. It's a great mode for those looking to experience JRPGs for how they looked and played on legacy consoles.
This mode also provides a big content update as well. Exclusive to 2D Mode is a small town called Tickington. This town allows you to visit towns from past Dragon Age games and complete unique quests. Once you find unique residences in Erdrea, they give you passcodes you can use in Tickington to unlock these quests and towns.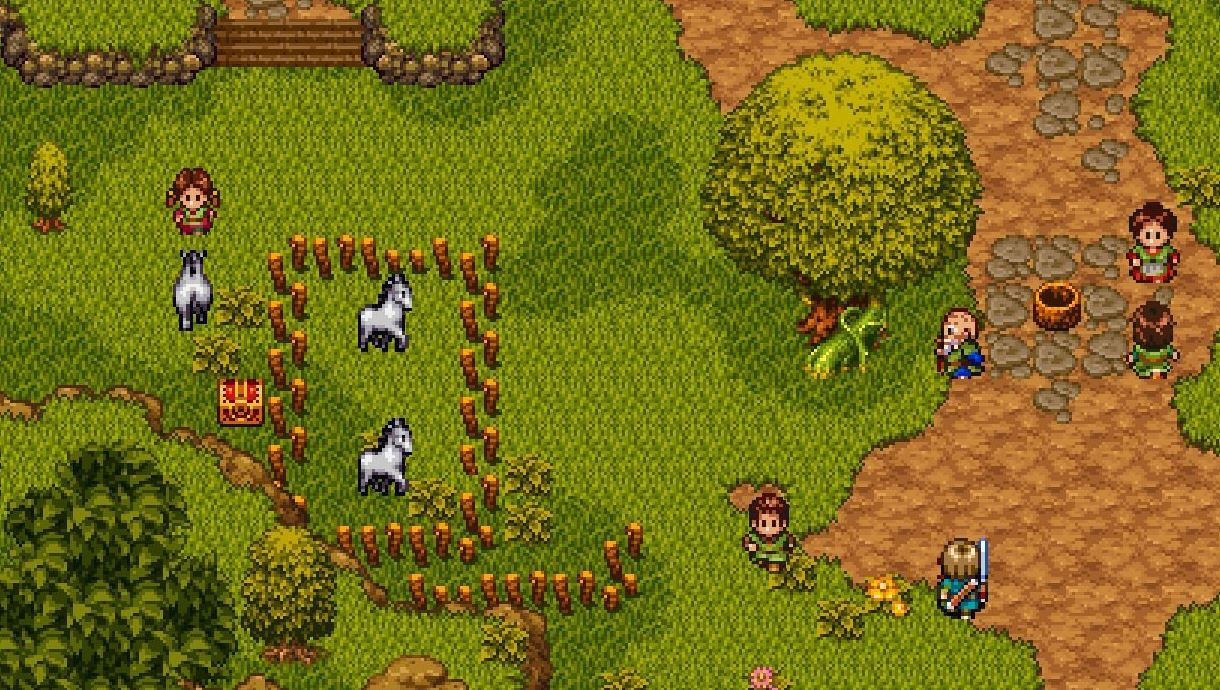 There is one major problem with 2D Mode, though. You can't simply switch between the 3D and 2D Modes on the fly. To switch between the two, you have to head to one of the many churches in the game and request the mode switch. The biggest issues here is when switching to 2D Mode you have to start a chapter from the beginning almost every time.
That's right; the game won't let you start 2D Mode right where you want to. It's a pain and can sometimes cost you hours and hours of progress that you have to start over. You do get to keep all the items, EXP, and the currency you've acquired to that point, but that's all you get to keep. It was an issue in the Switch version and one I wish they would have addressed this time around.
Those who had a problem with the game's original mixed soundtrack will be happy to know that the true orchestral soundtrack is now included. You can also play the game with a Japanese dub for the first time. It's also great that you can switch between the soundtrack and voice-overs on the fly if you so choose.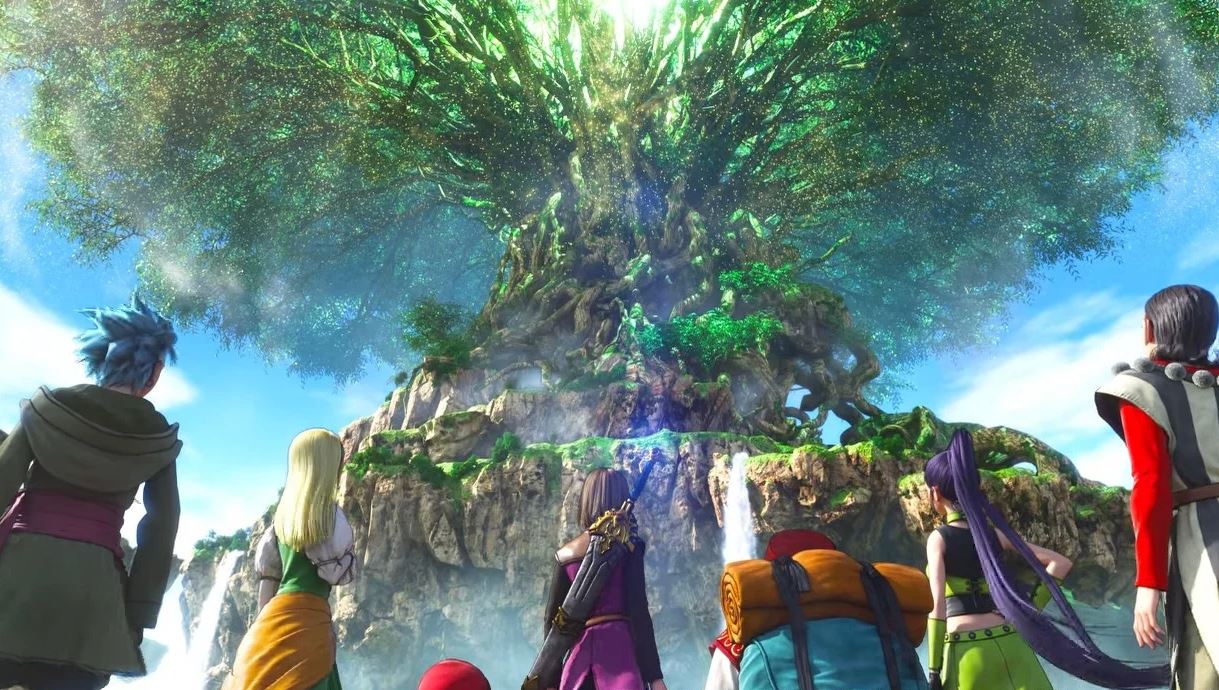 Above Perfection
There are plenty of other changes and additions made to Dragon Quest XI S: Definitive Edition, but explaining all of them will keep you reading this review instead of playing the game. With so much additional content, including brand new character-driven quests, Dragon Quest XI S: Echoes of an Elusive Age Definitive Edition makes a masterpiece that much better.
If there was one game that deserved a score higher than a ten Dragon Quest XI S: Echoes of an Elusive Age Definitive Edition is that game.
Dragon Quest XI S: Echoes of an Elusive Age Definitive Edition releases for PS4 on December 4, 2020, and will be playable on PS5 via backwards compatibility.
Review code provided by publisher.