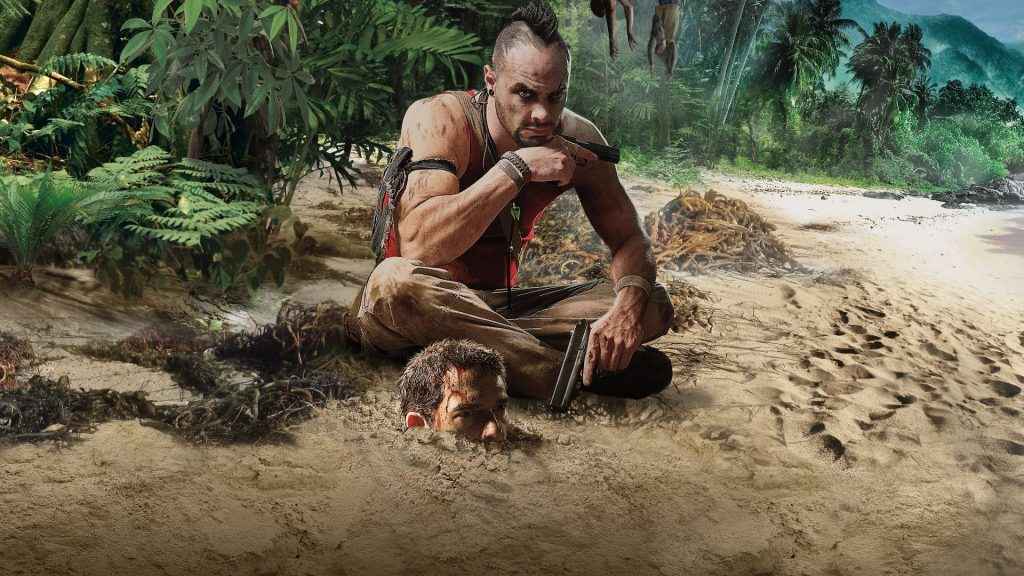 Far Cry 3 Classic Edition review code acquired independently. You can read our original Far Cry 3 review for additional detail on the Far Cry 3 experience as this Classic Edition is essentially the same core game.
Available both separately and also as part of the Far Cry 5 Season Pass, Far Cry 3 Classic Edition pretty much does what it says on the tin. A re-release of 2012's Far Cry 3, Ubisoft have handed in a fairly safe remaster here as the game boasts a range of visual tweaks to make it shinier than it was, but doesn't quite go far enough for it to be considered a proper, full-fat remaster in the traditional sense.
Far Cry 3 Classic Edition Review: A Conservative Though Enjoyable Remaster
First things first, Far Cry 3 Classic Edition includes the entirety of Far Cry 3's story campaign, which means that players will be able to whisk themselves back to that war-torn tropical island ruled by charismatic psychopath Vaas (the superb voice and motion actor of which, Michael Mando, has since found fame in TV's Better Call Saul, Orphan Black and more), as they side with his enemies to undermine his power and eventually bring a halt to his bloody rule.
If you haven't already read our review of Far Cry 3 when it released on PS3 back in 2012, then you should probably know that Far Cry 3 boasted one of the better story campaigns in the series, as it explored (though somewhat ham-fistedly) ideas of insanity and other such notions afflictions of the mind as posited by Joseph Conrad's incredible novel, Heart of Darkness.
Though the cast of characters and the events which unfold around them in Far Cry 3 remain compelling for the most part, it's really in its effervescent bounty of open-world activities and murderous shenanigans that the game truly shines, and this is something that some nearly six years on from its original release remains very much appealing even today.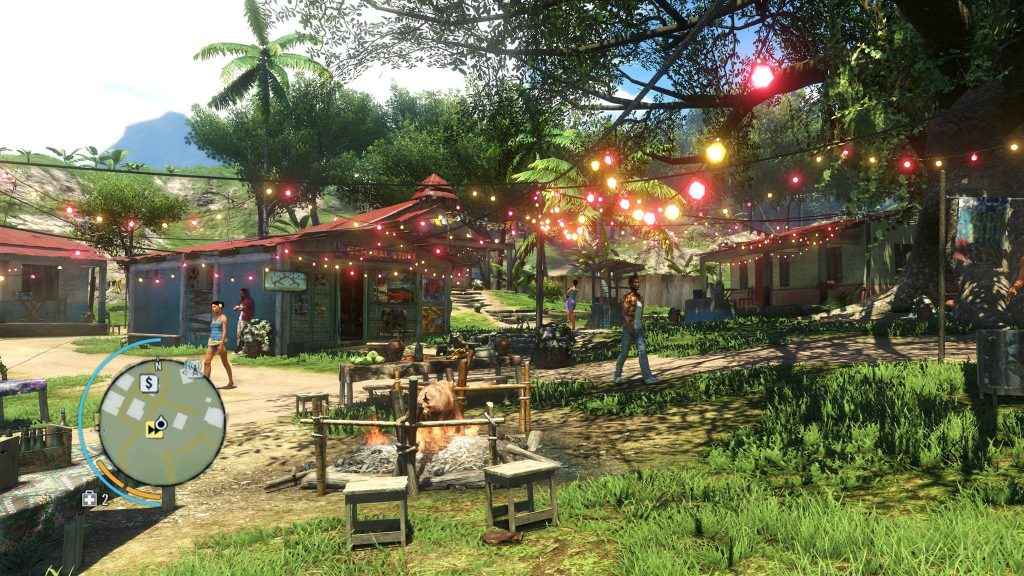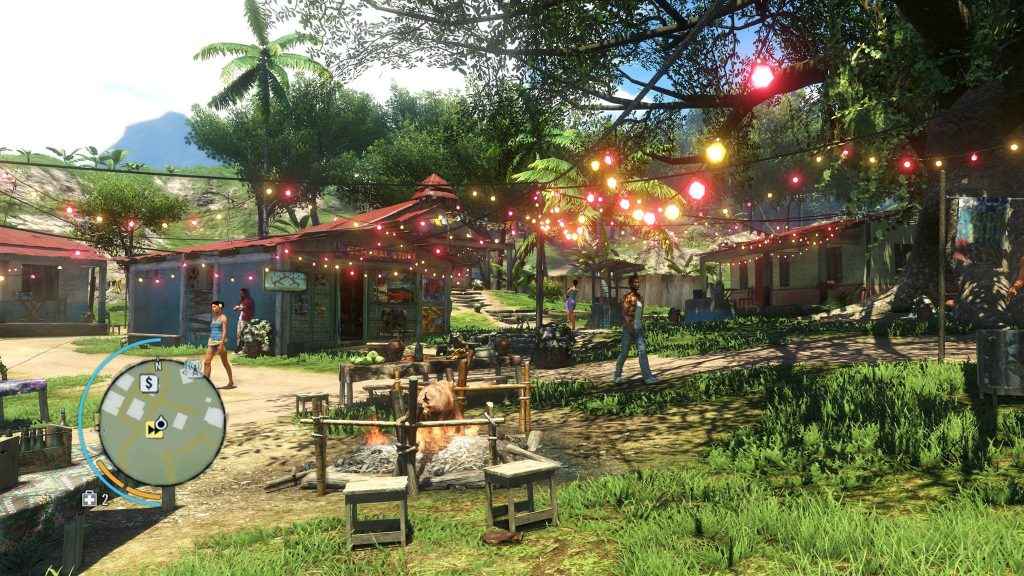 Equally, the tropical island that serves as setting for Far Cry 3 has stood the test of time well, too and certainly, its sprawling miles of lush vegetation, clear blue waters, gently wavering palm trees and sandy beaches leave a far more indelible impression on the mind than the relatively sparse and uninspiring Himalayan mountains that serve as the setting for Far Cry 4.
Whether you're hunting down animals to complete challenges, rescuing rebels from the roadside, destroying enemy outposts or earning new skills and abilities, Far Cry 3 Classic Edition remains a substantial beast that will still take you a good 30-40 hours to properly complete. Indeed, it's a testament to how well the game has aged in some ways that it still has the capacity to thrill as consistently as it does – the first time that you find yourself ambushed and locked in the death-grip of a crocodile in particular proves to be an evergreen terror that hasn't lost any of its bite (if you'll excuse the pun).
The problem that Far Cry 3 Classic Edition has however, is that its release comes after Far Cry 4, Far Cry Primal and Far Cry 5 have all the hit shelves since the original Far Cry 3 released back in 2012, and quite honestly, these games aren't really significantly different from each other to prevent franchise fatigue. Indeed, if you've been playing any of the titles in the series since the release of Far Cry 3 on PS3, you'll note the same sort of open world framework, the same kind of 'liberate this camp' missions and all the other hallmarks of a franchise that, quite honestly, hasn't seen fit to change itself its fundamental essence for a good few years now.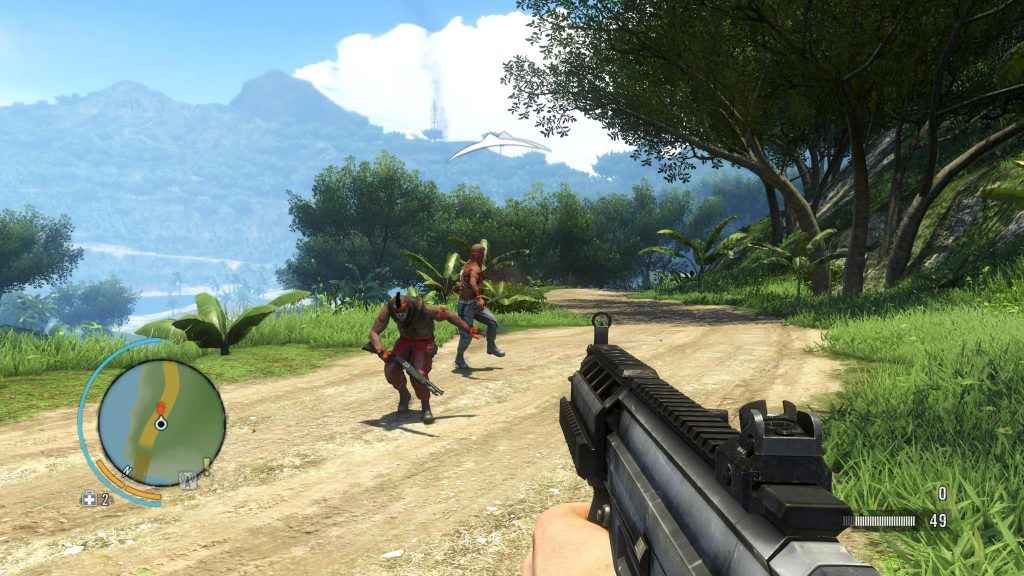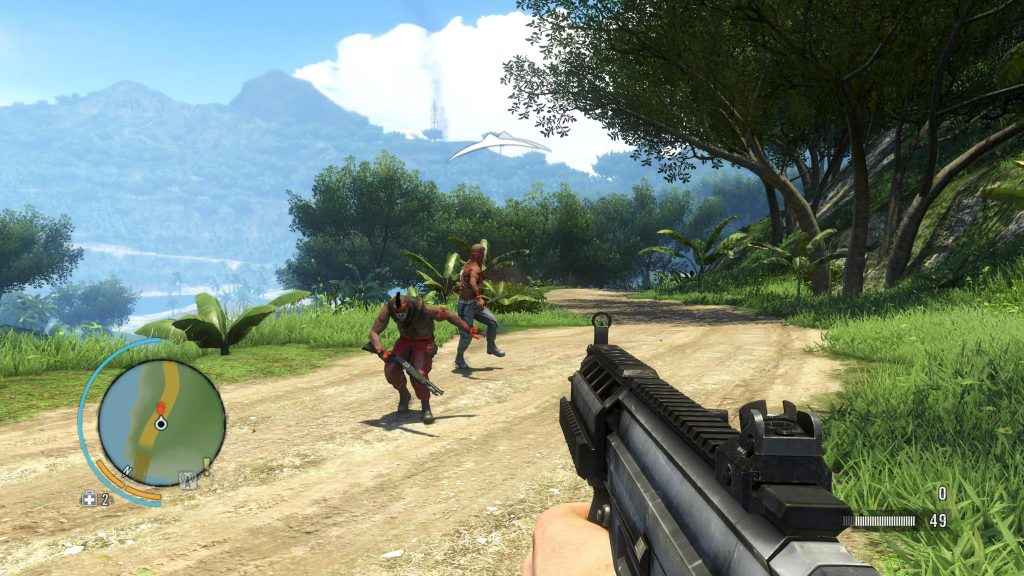 Though Far Cry 3 Classic Edition is, as far as its campaign is concerned, identical in content to the PS3 original, there are a couple of omissions from this release that folk should be aware of. The first of these omissions is that online co-op multiplayer has been stripped from the game entirely, meaning that Far Cry 3's story campaign can now only be tackled in solo offline play. The second is that the map editor which gained a modest cult following at the time of Far Cry 3's original release has also been jettisoned, which again, leaves just the story campaign to be tackled in single-player only.
Now that said, such removals are far less egregious than they might otherwise appear. In the case of both culled functionalities, it's not unreasonable to suggest that the newly released Far Cry 5 does both online co-op and the map editor side of things far better and more comprehensively than the PS3 bound Far Cry 3 was ever able to do, so all in all it's not really a great loss in either circumstance.
Where the aspects of Far Cry 3 Classic Edition's creation can't quite be fully excused however, is when we come to the actual technical remastering of the game which is conservative to say the least. Granted, though the uptick in resolution to 1080p, higher detail textures and better draw distances are all most welcome, pre-rendered cutscene footage that hasn't been touched up since the release of the PS3 original (720p video footage really doesn't look that great on a 4K display), a frame-rate that seemingly can't break through the 30fps barrier and no real other improvements to the look of the game simply make Far Cry 3 Classic Edition look like a high detail PC version of Far Cry 3 from 2012, rather than something that looks like it truly belongs on a PS4, let alone a PS4 Pro.
The definitive version of Far Cry 3's single-player campaign, Far Cry 3 Classic Edition remains as much a mammoth, value-stuffed proposition as it ever did. That said, its safe remastering coupled with the lack of new content invariably means that those folks who have completed Far Cry 3 the first time round, or happen to be suffering from Far Cry burnout, will find this re-release somewhat difficult to embrace.
If you enjoyed our Far Cry 3 Classic Edition review, you might want to take a peek at our constantly updated feature that covers some of the best FPS titles you can get on PS4 right now.