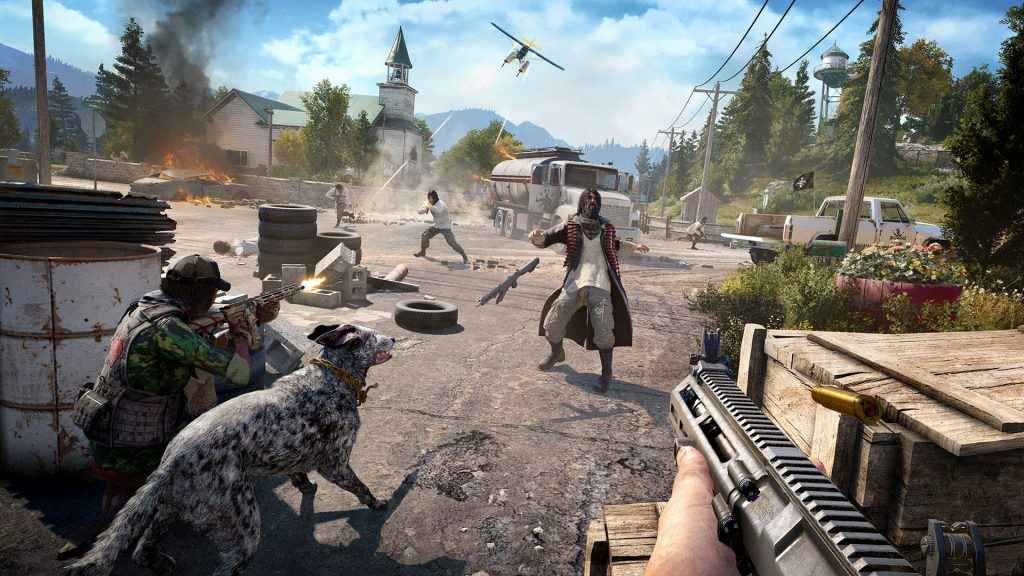 Ubisoft has announced the Far Cry 3 Classic Edition for PS4 and Xbox One. Furthermore, the full single player campaign for Far Cry 3 will be available for free for Far Cry 5 Season Pass holders.
Far Cry 3 has only previously been available on Xbox 360 and PS3 consoles, but it looks like a lovely new remaster is coming to go alongside Far Cry 5 when it releases on March 27, 2018.
The Far Cry 3 Classic Edition will be available to Season Pass holders exclusively for approximately four weeks, before releasing as a standalone edition in the summer.
Far Cry 3 was received with critical acclaim at launch. In the action-adventure players step into the role of Jason Brody as he explores a tropical island in a quest to save his friends who have been kidnapped by pirates.
Check out the announcement trailer for the Far Cry 3 Classic Edition.
If you're lucky you may still be able to pick up one of the Far Cry 5 Collector's editions, which include all kinds of cool stuff.
The Far Cry 5 Season Pass also includes:
Hours of Darkness: Players will travel back in time to Vietnam to battle against Việt Cộng soldiers
Dead Living Zombies: Players will face hordes of zombies in multiple b-movie scenarios
Lost on Mars: Players will leave Earth behind to go toe-to-claws with Martian arachnids
More details on the three DLC adventures will be received shortly.