Just Dance 2021 PS4 Review – Just Dance is back again for another year and miraculously a game which involves shooting other people in front of a green screen was still able to make it out on time in a year where offices were shut and people couldn't even be in the same room, let alone stand alongside one another.
And Just Dance 2021 is one of the best entries in years solely for its great tracklist, with a mix of current hits and tracks from the past, which are all-time classics. But in amongst that tracklist, there are a sprinkling of some bland and just plain boring choreographies and maps that bring down the rest of the list somewhat. What is here is still great but the lesser parts of this compilation album are more obvious than usual.
Just Dance 2021 PS4 Review
---
A Collection Of Tracks Like No Other
It's safe to say that Just Dance 2021's tracklist is one of the best in the last five years. The lineup here is pretty stellar and harkens back to the collections of songs we had in Just Dance 2014 and Just Dance 2015. And the reason it is so good is it meshes old classics, with today's hits, and a handful of unheard-of songs that are really, really catchy and fun to dance to.
Today's hits include the massively popular Rain On Me from Lady Gaga and Ariana Grande, alongside Say So by Doja Cat and other hits of 2020 and 2019 like Blinding Lights, Ice Cream, The Other Side, All The Good Girls Go To Hell, and more. This sits alongside an unrivalled set of classic songs which brought back the nostalgia in me and likely will for you as well. These songs include Temperature by Sean Paul, Eminem's Without Me, In The Navy, Bailando, You've Got A Friend In Me, among a few others.
Related Content – Just Dance 2021 Song List – What Songs Are On Just Dance 2021?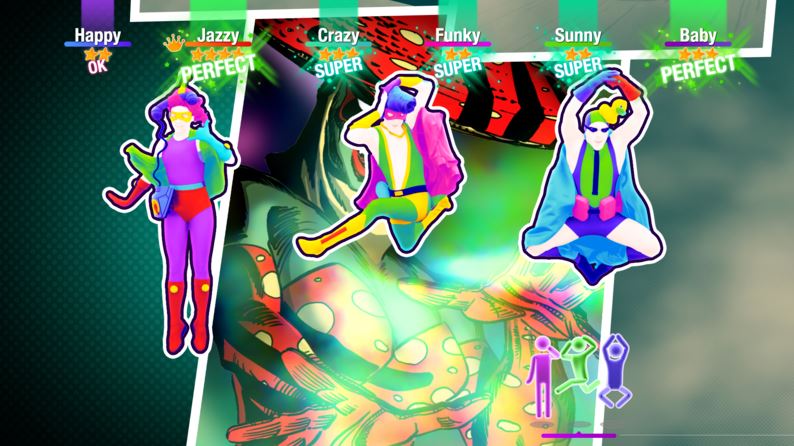 Just that would be enough but Ubisoft always do a great job of picking songs that are relatively niche or have a small audience and incorporating them into their song collections and Just Dance 2021 is no different. Buscando from Good Times Ahead and Jenn Morel were announced for the game back at the start of the Fall and it has become one of my favourite songs, constantly playing when I walk to the shops or am in the mood for some music.
On top of that, the dance itself is one of the best in the game and its extreme version is similarly great offering complex moves, but still being performable, providing you are willing to learn it.
In addition to Buscando, Lacrimosa by Apashe is a great EDM track, Zenit by ONUKA is a fantastic song with a stunning map and choreography, and Georgia from Tiggs Da Author has become one of my favourite maps in the game. Simply put, the tracklist of Just Dance 2021 is full of hits that help elevate the game and negate some of its flaws.
Some Of The Best But Also Some Of The Worst
When it comes to the maps and choreographies of Just Dance 2021 it is more of a mixed bag. Some of the hits get some great choreographies, such as Rain On Me and All The Good Girls Go To Hell, but this entry suffers from some simplistic and incredibly childish and uninspired choreographies and backgrounds that just don't do a good job at bringing the song in question together to create a fun and unique dance.
One of the most disappointing ones here is In The Navy, which features a great dance and choreography but is ruined by a childish background made up of pirate-related animals, drawings, and a treasure map which looks like something you would find pinned on the colouring board of a McDonald's restaurant.
Meanwhile, Get Get Down has earned its place as one of the worst backgrounds and choreographies in the entire series with another set of bright, colourful drawings and a choreography built around miners and the act of mining that is as mind-numbing and uninteresting as it sounds.
However, I do want to highlight that a lot of the choreographies in this game are great and for the most part, you won't be paying attention to the backgrounds a lot of the time. It's just, the poor songs here really stand out a lot more than they have done in the past.
When it comes to the Extreme choreographies they are more of a mixed bag this year. I already mentioned that I think Buscando is great, but Without Me and Don't Start Now stands out as the only other exceptional extremes in Just Dance 2021. Some of them are more of a miss like Till The World Ends.
Mode Improvements Come With Some Questionable Decisions
One mode that has seen a pretty big improvement in Just Dance 2021 is the World Dance Floor, which will now group you based on your skill level after you play a qualifier match. This helps narrow down the pool of competitors compared to past entries which would have everyone dancing off against one another. These rooms you are placed in also allow you to have a better idea of your skill level and where you need to improve.
This feeling is carried over to songs in every mode as the end screen now shows you how you have performed, including how many Perfect, Great, Good, Ok, and missed moves you got in the last song. This is a great new addition and is a stepping stone on the way to Ubisoft incorporating a full tutorial mode that teaches you individual moves or allows you to replay specific parts of a song to learn them, which is something fans have been asking for, for a while.
Related Content – Sony PS5 Complete Guide – A Total Resource On PlayStation 5
One strange new addition is the new Quick Play mode which is meant to be a mode that you can just jump into and play a random selection of songs from Just Dance 2021 and Unlimited (if you are subscribed to the service). But, right now it works in a baffling and confusing way. Upon starting up the game it will select a random song. But, if it is a song you don't want, you have to restart the entire game and enter quick play again to get a different song. If you exit the mode and then jump back in, the selected song will still be the same.
This is like someone laying the pipework, but putting one or two of the pieces in the wrong place from where they should be or in the opposite direction. It's a strange decision and I hope it sees a fix in the coming months.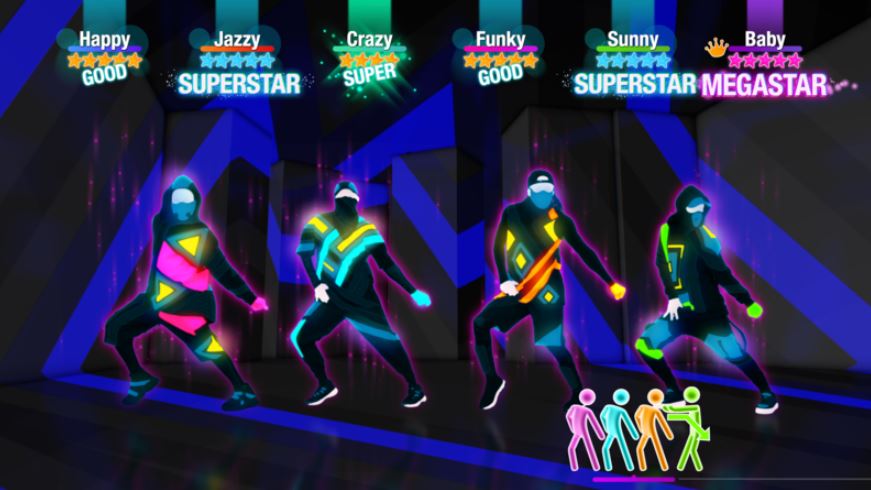 Of course, the Kids mode returns, but as usual, the songs here don't hold much value for anyone over the age of 6-8 years of age and are fairly simplistic, which does make them a good fit for their target audience.
One new feature which only got added this week is the introduction of new songs into the Just Dance 2021 rotation. DRUM GO DUM from K/DA is available for free to Just Dance 2021 owners until late February where it will be added to Just Dance Unlimited and removed from the base game. Hopefully, we see this from more songs in 2021 helping to add some longevity to the game and stop the latter half of the year (Summer and Fall 2021) becoming reliant on new Just Dance Unlimited songs released.
Some Great Steps Forward For The Franchise With Some Let Downs On The Way
Just Dance 2021 makes some key steps forward for the franchise by improving the World Dance Floor and displaying the number of moves you got correct and wrong, or slightly off. It is a step closer to a full tutorial mode for the franchise. This helps elevate the game's excellent tracklist, which features a fantastic blend of unknown songs you will fall in love with, current hits, and classic tracks.
Other than the strange implementation of the Quick Play mode, the key disappointment I have with Just Dance 2021 is how childish some of the maps and uninteresting a handful of the choreographies are to dance to. They really bring down the excellent collection of tracks here.
Either way, the core gameplay of Just Dance 2021 is still as good as it ever is and the PlayStation Camera tracking is actually good for the first year ever! It is worth delving into the new entry if you are an avid player or looking for something new for your drunken parties and family get together during the current lockdown hell we are all stuck in.
Just Dance 2021 is available now on PS4.
Review copy provided by publisher.