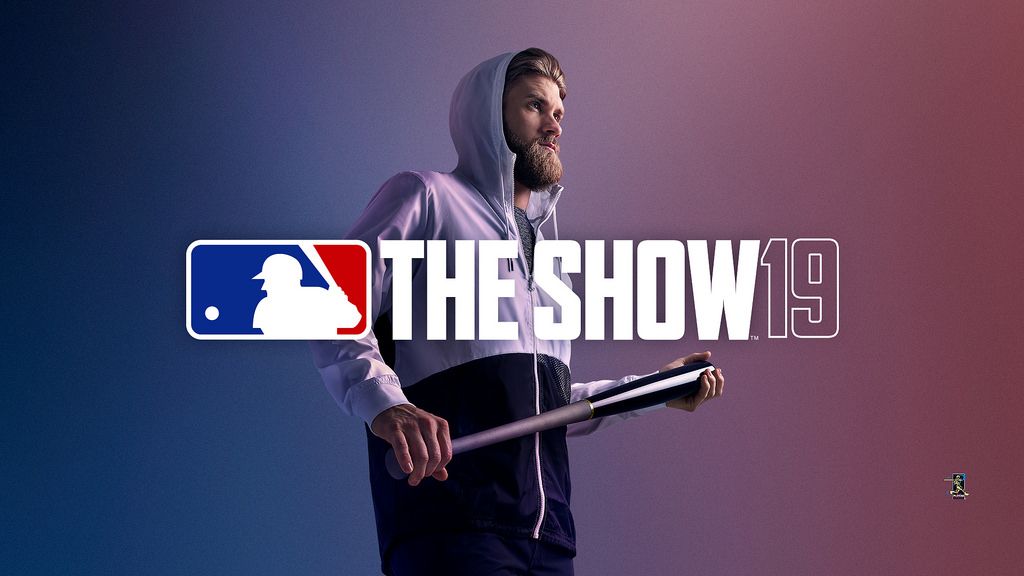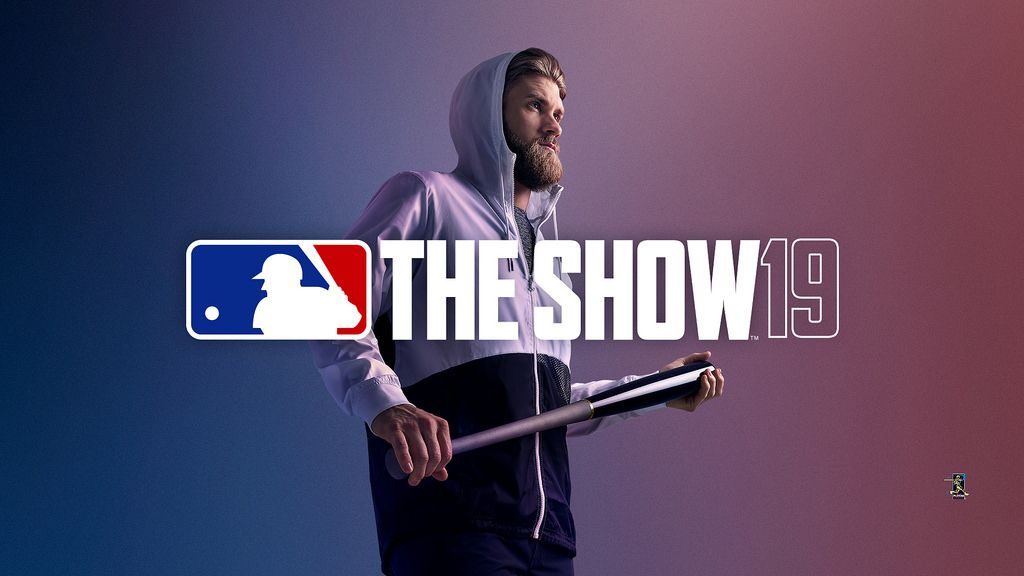 It's here again: baseball season. With it comes San Diego Studios' ever-perfected franchise MLB The Show. The Show 19 has its own enhancements and adjustments, but are they enough to bring in that yearly purchase?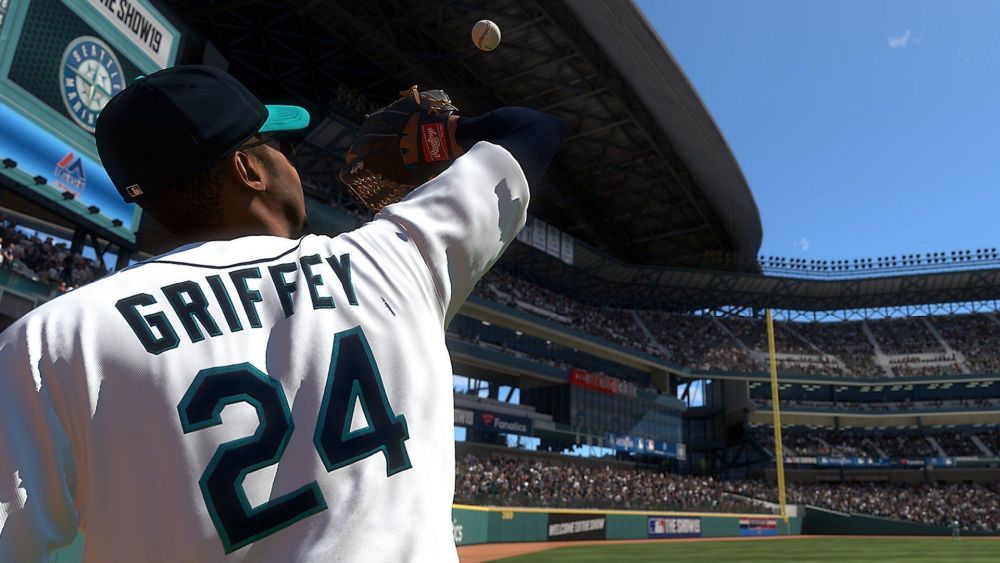 Accessibility and progress shine
The Home menu tab offers a quick access option to get you to all the different modes that The Show 19 offers. This is a very welcome feature in any game. This allows you to jump into modes on the fly if you need, or you can simply jump to the other menus like normal. The Show is always about options, and these two work incredibly well together.
Every year, the player creator gets better and better. This year, with all of the expected sliders from previous years, The Show still finds a way to step up its game. On top of everything else one would expect, you can customize your player's difference stances. I don't mean you can just pick from different ones. I mean you can also adjust positioning of each part of your player's body down to minute degrees. It's insane! That level of control, on top of everything else available, allows for the most customized avatar I've ever seen.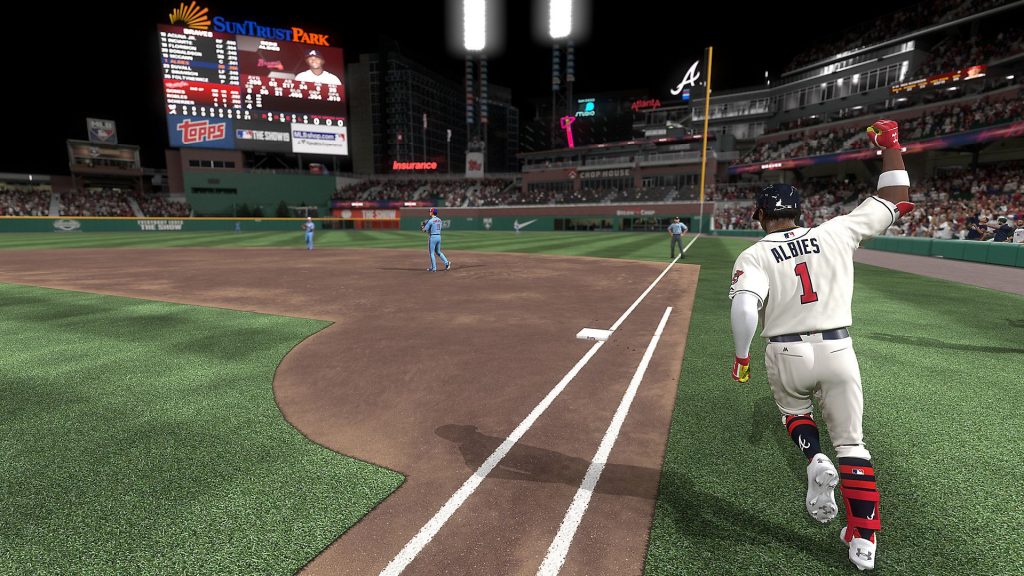 Great lineup changes
Every level of detail in this game keeps getting more immersive. Santa Monica finds new things to improve on I never thought of before, and presentation takes the cake. Player movements are still clean and vivid. Both in-game and menu visuals are top notch, taking a very minimalistic approach that showcases the game while still looking great themselves. Above all, seeing player's faces react to different things on the field just does it for me. That detail, subtle or otherwise, is just yummy. I apologize for being so candid, but there's no other sports title that gets me excited about presentation.
One feature I'm very much excited for is Moments. I say "for" because only a few Moments exist presently with more to come throughout the year. These are little notches of gameplay, asking you to relive big moments in MLB history. For now, there are only a few tiers of these moments, but they add even more rewards than what the game already offers. These, like everything else that yields XP, add to your overall level and stud count.
While it takes a while, you receive a Diamond-grade player every 100 levels. Sure, the big guaranteed rewards take a while, but there are plenty of opportunities to use accumulated studs for card packs. The Show has always yielded a sense of progression, and having these fixed rare rewards makes the investment a bit more goal-oriented rather than strictly random.
The sounds of the game are even cleaner and clearer than past years. Put a headset on, and you find yourself in the middle of a live broadcast. Broadcasters have a better time keeping up with skipped presentation. Before, commentators would speak on a play or point relevant to the previous play or even earlier. For example, I'd knock a ball out into the parking lot, and commentating wouldn't start talking about it until my next batter started approaching the plate. This year's presentation is more aware of what you do, whether you're skipping bits of presentation or letting the game play out naturally.
Other create-a-character modes in other games rely on a narrative to help drive you to finish the entire experience. However, those games also favor a one-position player. In other words, you probably won't go through those modes more than once or twice. RtTS is designed to play multiple players at different positions. So the open, generalized approach San Diego takes in this mode is better suited to how it is intended. You become bogged down by long story you've already seen before, so progressing your actual character is much quicker in the long run. Plus, RtTS allows you to create new players with maxed out stats. So, getting where you want to go with each of your players is so much easier now. Investment is still key, but time is not such a hefty cost now.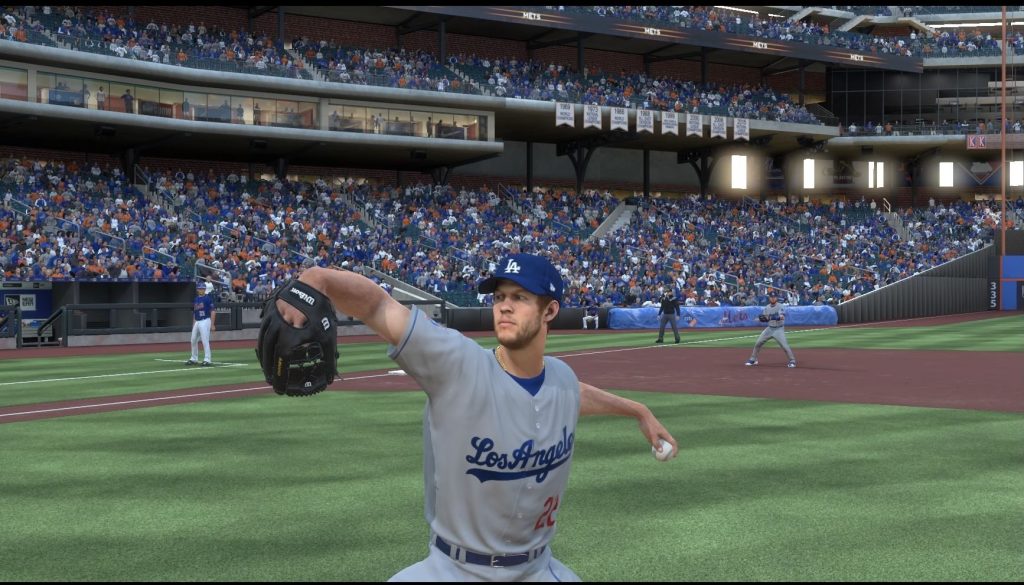 MLB The Show 19 comes just short of a Perfect Game
One peculiar hangup I have lies in how the camera rotates around your character in Road to The Show (RtTS). When a ball goes by your character, the camera lags behind, rotating around you quite slowly. Once the ball is picked up by another player, the camera then jumps to where that player is. It leaves a rather lengthy blind spot in situations where the outcome affects the play. This seems more specific and frequent with a pitcher, but pitchers are rather popular positions to play. This is definitely fixable, but it's still present as of update 1.04.
Franchise is a very beloved mode in any sports game, and the Franchise mode in The Show is no exception. Last year saw some more options to team management, but there's just not that much added to it. The mode is still appealing, of course, but it lacks some of the owner tools in other sports games. Granted, moving a team to a new city isn't important to everyone, but things like this are sought after within the fan base. All this mode needs is even more control over your entire franchise, and it'll be a perfect.
MLB The Show has a history of finding fantastic tracks to feature in its playlist. However, this year's list is just okay. A few standout tracks still compile part of this list. Songs like "Is You Ready," "Project Dreams," and "The Real Thing" give the list some worth. Everything else is just okay but mostly repetitive stuff. "Damn Right" isn't bad, though. In a soundtrack of eighteen tracks, only five tracks suited me. These preferences are subjective, of course. Regardless, this team has created absolute banging soundtracks before. This is just a low year on this front.
MLB The Show 19 swings for the stands and hits a triple
All in all, MLB The Show 19 has everything fans want out of the franchise. At the same time, there's not a great deal different from last year apart from a few specific adjustments. Newcomers may find interest in the fact that more modes are more accommodating this year, but it may not be enough to get everyone coming back for more.