Night Book PS4 review. Most video game reviews will critique a title's gameplay mechanics, controls and art direction. Night Book is an unusual game, however, so this review is likely to be a little different.
Night Book plays out almost entirely as a live feed of our main protagonist's PC screen, which has live access to CCTV footage throughout her home and, as I'm sure we've all grown accustomed to over the past eighteen months, frequent video communications with her husband, boss and clients. To say that Night Book is arriving at a timely juncture in society's unexpected melding with video communications technology would be quite the understatement.
Night Book PS4 Review
---
A psychological horror that requires a lot of repetition
You see, Loralyn is working the night shift as an interpreter for a company that provides live translations via three-way conference calls, whilst juggling her workload with babysitting her unwell father who's locked away in her spare bedroom. He thinks he's keeping evil spirits at bay which, as it turns out, is a very disruptive activity when there's work to be done in the next room.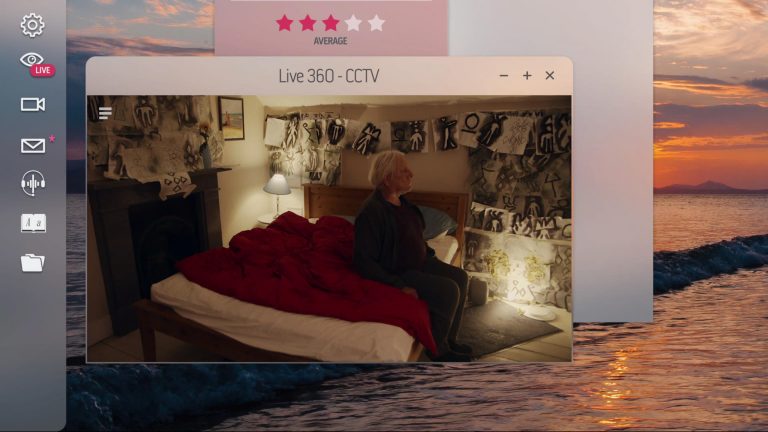 Wales Interactive has come to specialise in live action video games with Five Dates, The Complex and The Shapeshifting Detective being the studio's most recent efforts, with each one featuring pre-recorded footage rather than in-engine graphics, and Night Book is no exception. The CCTV feeds and video calls have all been recorded by actors in their homes during the pandemic-induced lockdown that we all endured last year.
The game is littered with dilemmata which impact the story in various ways by offering a binary choice to the player. Does Loralyn take some time out to look up an exact translation for a client, or do you wing it and make an educated guess? Do you take a hard stance on your unwell father's actions, or do you cut him some slack? Some options will slightly alter a character's perception of you while others are more significant and will completely change the course of events, revealing different scenes and performances as a consequence.
There's fifteen endings in total with each run lasting somewhere between forty-five minutes and one hour, however you will be sitting through a lot of repeated scenes if you want to see everything it has to offer. Thankfully you can skip sections that you have seen before, yet playing through the same story with a slightly different approach to your decision-making each time doesn't feel like a particularly natural way to consume a piece of media.
I'm sure you didn't repeatedly watch Netflix's Bandersnatch to find everything hidden within, just like I'm sure you wouldn't have read all of the scenarios in those Choose Your Own Adventure books you had as a kid. It's not a game to be rushed through repeatedly until you've seen everything; knowing that there's a slightly different branch for you to take next time you launch the game – be that in a month or a year – is oddly satisfying, though.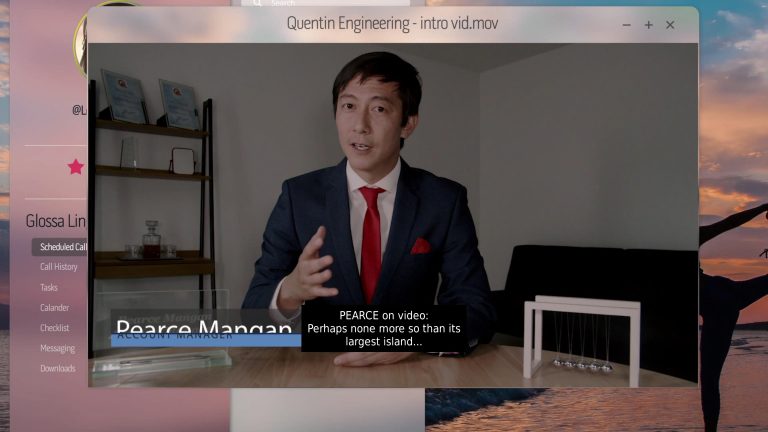 One slight drawback I found with the format was in the timing of its trophy pops. It sounds slight in the grand scheme of things, and can easily be overlooked by simply avoiding the PlayStation button on your controller once you get the notification, however the trophy descriptions tell you the outcome of a decision you've made seconds earlier, oftentimes before the consequence of your decision has had the chance to play out. If you're an avid trophy hunter, keep that in mind. It's not significant, but it can really dilute the impact of the actors' performances when you know what's about to unfold.
The actors all play convincing roles, with Loralyn and her father being the standouts as they share a house on-screen despite filming their respective scenes with miles between them. Sure, you can start to see the cracks if you look too closely, but for the most part its plot sugarcoats the fact that you never see two characters in a room together, and you won't think twice about it.
Onto the story itself, then, and it's a shame to say that there's not a lot to write home about. It's a fairly run-of-the-mill psychological horror where books fly off the shelf, phone lines cut out just as the damsel has connected to the emergency services operator, and there's internal conflict between Loralyn's father and husband. Sure, it's interesting to see the various characters branch off into different directions depending on how you interact with them, but it's ultimately too short to allow for any lasting connections with them.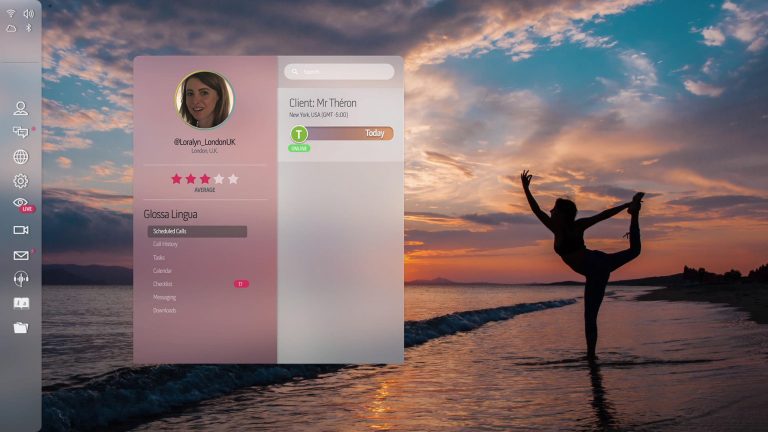 Just when you think you've figured a character out, you don't see them again until you've started a new playthrough and you're back at square one with their development.
If you treat Night Book like a movie and sit through it once, you'll walk away feeling short-changed. There is upwards of a dozen hours of content within, but the highlights are nestled behind specific choices in its branching story, and there's simply too much repetition required to see everything it has to offer. It's a shame that the story is so underwhelming as the production values are absolutely top-notch and hint towards a game of caliber that the plot and characters fail to do justice to.
Night Book is out now on PS4 and PS5.
Review code provided by PR.