Olija PS4 Review – Olija is a game I didn't even know existed a month ago. After being offered the chance to review Skeleton Crew Studio's first game (that isn't a VR experience) in more than 3 years, I tried out the Steam demo and thought I would give it a shot.
I am so glad I didn't miss this absolute gem of an indie game which is simultaneously beautiful, fun, and a masterclass in how to create a retro-styled action platformer in 2021. Primarily developed by one man, Thomas Olsson, Olija has a lot to love and is one of the best indie games in recent years and something no one should miss.
Olija PS4 Review
---
Lost At Sea
In Olija you play Faraday, a man who is shipwrecked at the start of the game, trapped on the country of Terraphage and forced to explore the environment acquiring gear and trying his best to make your way back to where you came from with the other castaways stuck in this hostile land.
Along the way, Faraday finds himself bound to Olija, an enigmatic lady he grows closer and closer to and discovers that the land has been corrupted by a dark force taking over people, the realm, the creatures and the entire country.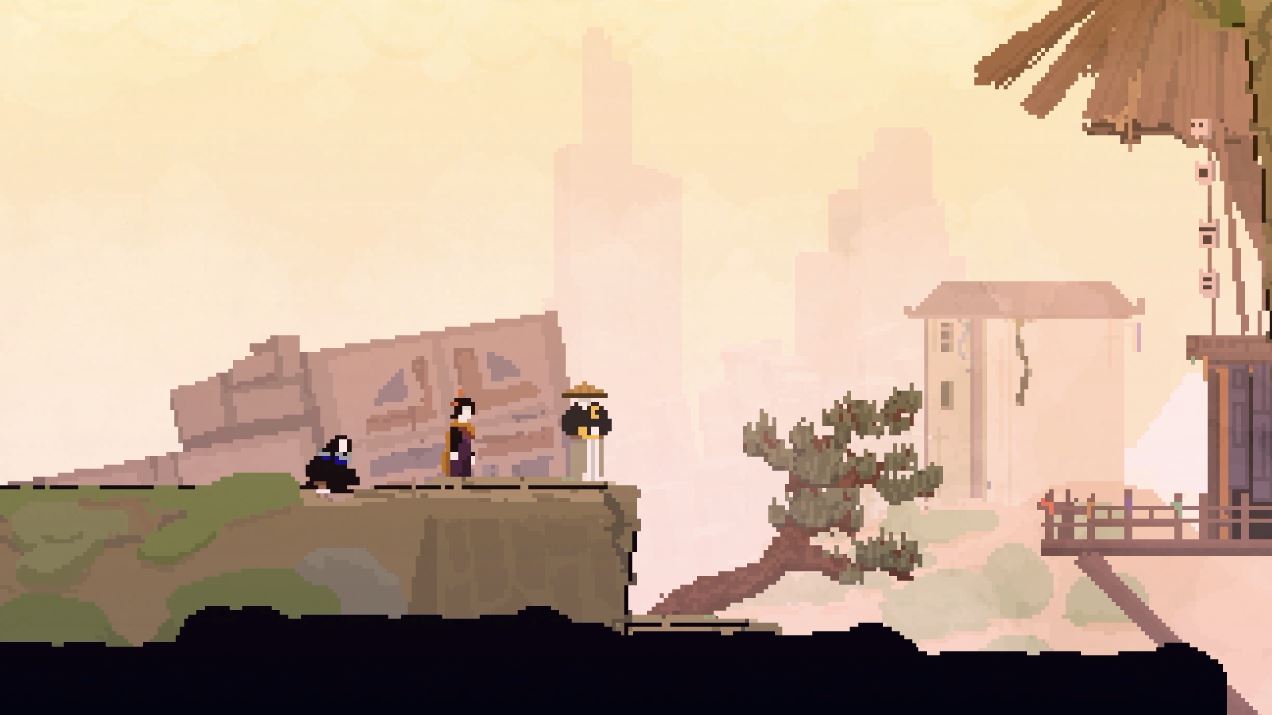 I don't want to go into too much detail about the story because it really is worth experiencing the concluding moments of the journey Faraday goes on, once he has found all he needs to try and get back to his homeland. But, the last thirty minutes of the game are truly a masterpiece, bringing together everything Olija has taught you gameplay and narrative-wise to create a poignant tale that feels impactful once the credits roll.
All of this is done without a single word spoken, with dialogue conveyed on-screen by grunts and grumbles that add way more to the experience, connecting me with the characters far more than I think voiced characters would have. Everyone does a great job conveying each character's personality, tone, and mannerisms.
Tools Of Survival
As Faraday embarks on his journey, he comes across a mythical harpoon that locals only thought was a legend. This harpoon allows you to teleport to the location it is thrown, slashing enemies in the process and surprising foes who literally never saw him coming. Faraday can also use harpoon grapple points to teleport around levels, dodging hazards and skipping entire screens, giving the game a snappy feeling.
On top of that, Faraday slowly unlocks additional secondary weapons to use, including a sword, a shotgun, a Greatsword which acts as a switch, unlocking new areas and secrets to collect.
This gameplay all meshes together flawlessly, with your harpoon feeling impactful, whether you throw it at an enemy or are up in their face, attacking them from a close range. The sword has a crunch and slam to it, that is conveyed in the controller's rumble, with enemies splitting apart into bits and flying across the screen when you finally take one out.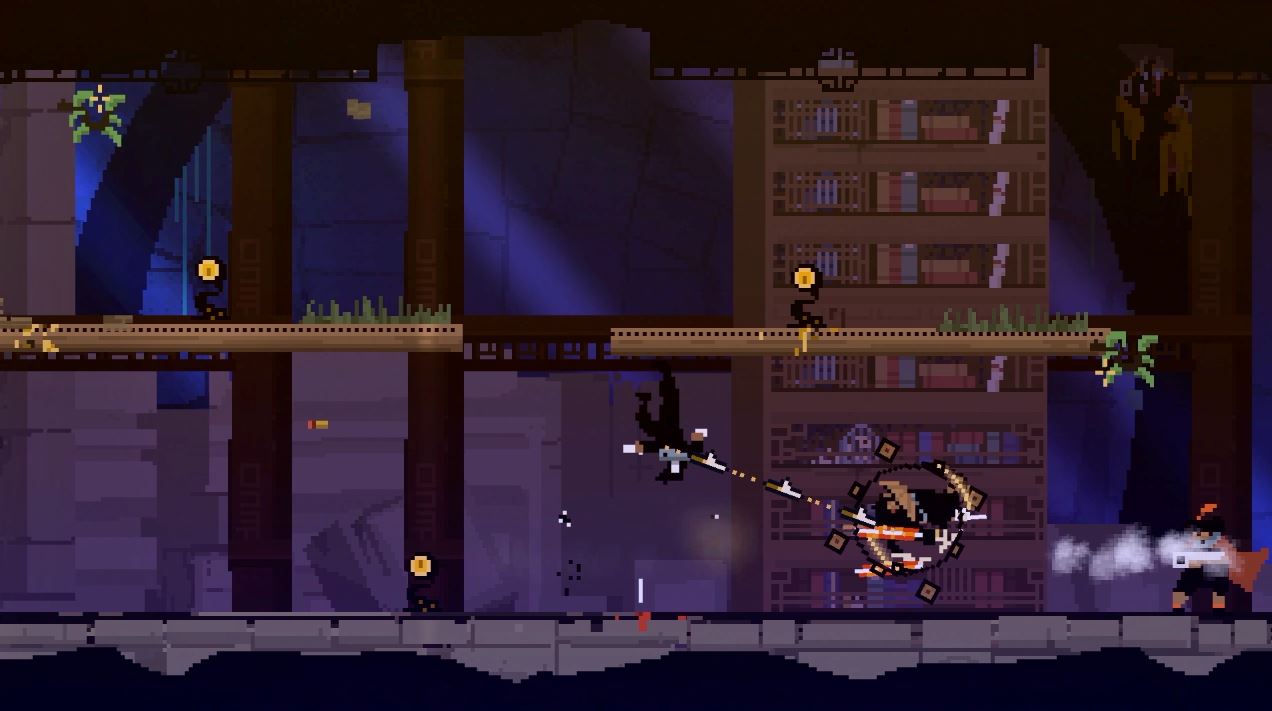 Enemies are varied enough for the length of the game that I never got bored fighting them and I loved pounding and pounding them, over and over again with my sword or slashing across an arena to catch up to a teleporting foe who tries to keep away from you and hit you with electricity balls.
For a 2D game, Olija feels incredibly impactful when fighting and does a better job at conveying the strength of the enemies you face and the importance each slash has than a number of the bigger budget, AAA games I have played. This is accentuated by the fact that the game is just fun. Exploration is quick and easy thanks to Faraday's fast speed and enemies offer enough of a challenge that you are always tested, without ever feeling like a challenge is impossible. The combos possible with fast button presses are also always thrilling to pull off.
Related Content – Sony PS5 Complete Guide – A Total Resource On PlayStation 5
Hidden around levels are collectibles like stowaways to save and ships in a jar to pick up, with treasure chests and boxes holding materials which can be used to purchase new hats at Oaktide, your hub and the home of the boatmen lost at sea and holding out for a way back home.
These hats offer unique gameplay bonuses that can fit your playstyle or the type of level you are about to enter. One lets you restore health when damaging enemies quickly, with others offering resistance to poison, the ability to summon lightning upon attacks, and a handful of others which can be earned and unlocked as you play. Light RPG elements also offer encouragement to continue playing with the ability to send a boatman out to find resources and the option to spend currency to upgrade your health.
Although Olija is only about 6-10 hours depending on how much you explore, the game manages to stay engaging throughout, never growing old thanks to a number of unique gameplay twists Skeleton Crew Studio throw in along the way.
Platforming challenges like having to jump from harpoon grapple point to harpoon grapple point, avoiding spikes that will kill you, puzzles and switches to flip and solve, and even a section late in the game that asks you to position ancient circuitry so electricity can be directed to switches, with you then having to use your Greatsword secondary weapon to light up the dark cavern and make your way back through the tunnel that was once lit. There are some incredible ideas in Olija and it kept me surprised continuously.
The Grace And Style Of A Tale Once Told Long Ago
The thing that stuck with me the most though is how Olija oozes style from every pixel of the screen. The gorgeous art and animation is top of the class and makes every single moment of Olija stand out from competitors and other 2D retro action platformers.
Watching a cape flow in the wind or leaves travel across the screen as a storm disrupts their settled nature is visually stunning. Combat has a classic "old tale" feel and look when performing moves with actions like a drop attack pausing slightly when you hit an enemy, to accentuate the grace Faraday has.
This effortlessly works with the haunting, dread-filled music of Olija, which really highlights the uncharted territory of the land of Terraphage and gives the overall experience a feeling as if you are listening to an old folk tale being told around the campfire. Olija is the visualization of that tale being told, with the style and grace you would want someone to describe when telling that story.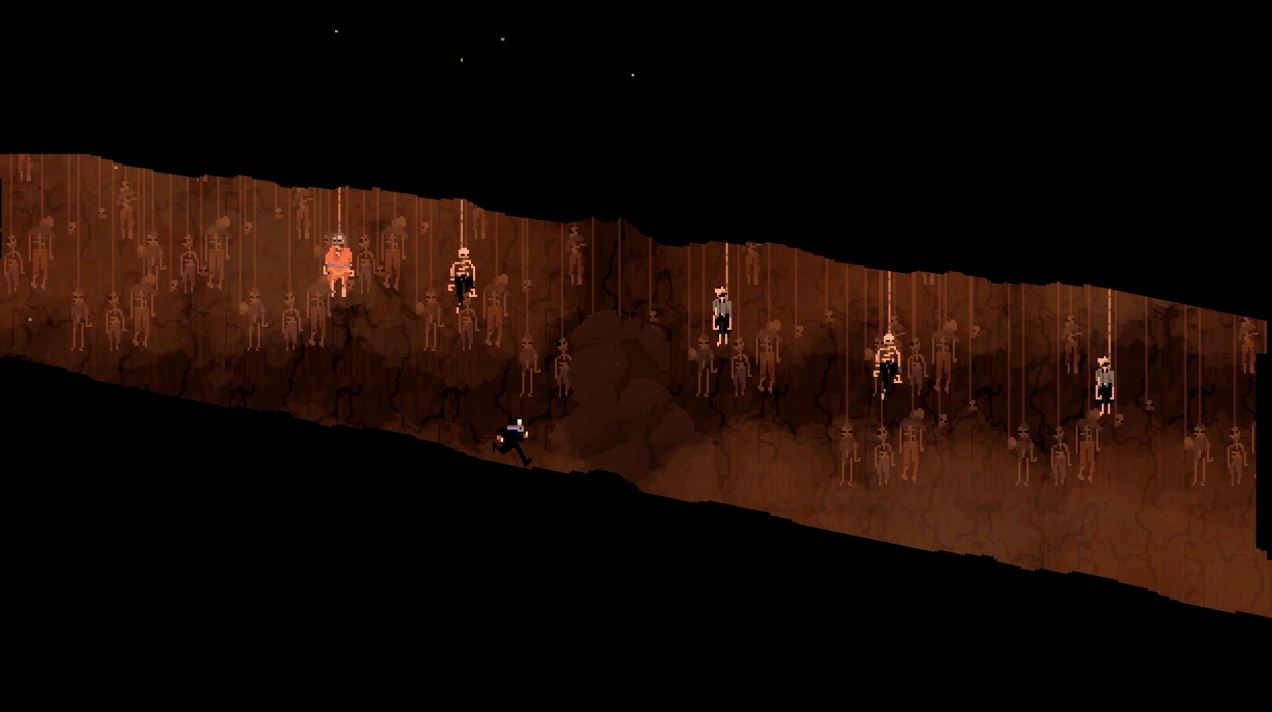 This is carried over into more than just the looks and sound, as there are key gameplay moments where that theme of an old folk tale is carried through into the gameplay. I don't want to spoil some of the more special moments but one of the later game bosses is a thrilling rush up a mountaintop, using your harpoon to grapple from point to point, dealing damage in small chunks to an enemy that darts around and disappears as they try to heal themselves.
The additional boss fights in the game are just as good, offering tough challenges and testing your combat prowess by having you manage multiple enemies or keep track of several actions happening at once. They are tough, but the free-flowing, fast combat really makes it a blast.
Related Content – Best PS4 Indie Games – Excellent Games Everyone Should Play
Other key moments that stood out were a duel where you have to clash with your opponent, slowly pushing them back across four or five screens to get to the final arena, leading to a pivotal story moment and a fantastic payoff for the unique gameplay sequence, with animations specifically made for it.
This is all interspersed with beautifully animated cutscenes that really help to tell the story of Faraday and give the game a mythical feeling and atmosphere. The level of detail in Olija is truly incredible and I can't quite believe that one person developed the majority of the game. It truly is a stunning achievement.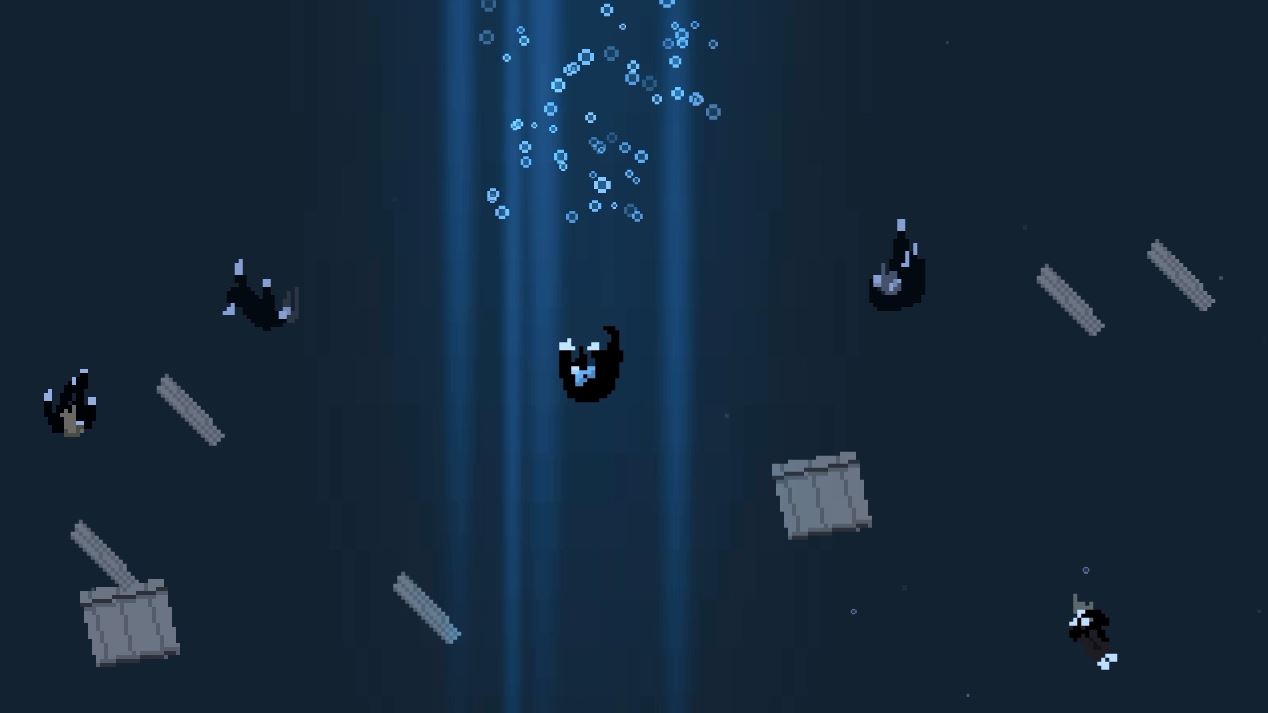 A Masterpiece Set To Become A Legend Itself
Olija is a masterpiece in every single way. It is a graceful and immaculate action platformer that fulfils its goal of translating a classic folk tale narrative into a game. It's clear to see why Devolver Digital picked this one up.
Gameplay throughout is enjoyable and varied, with engaging RPG elements that don't overstay its welcome. Olija is the perfect length. It knows what type of game it is and it performs every single action with precision and beauty unlike anything else. I truly hope this game is remembered for decades to come and we will look back on it in 2050 and remember just how incredible it was. Olija is a must-play experience and one of the best indie games on PS4. Don't miss out.
Olija is available now on PS4 and playable on PS5 via backwards compatibility.
Review copy provided by publisher.