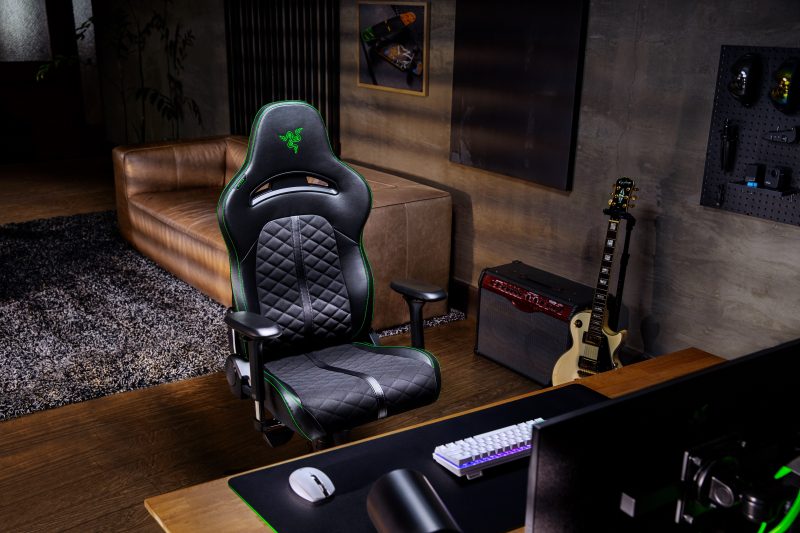 Razer Enki Gaming Chair Review – For whatever reason, there are aspects of our work and everyday life that we sometimes tolerate for one reason or another. In most cases, that reason is financial, though in others it could be not wanting to waste, and sometimes it comes from stubbornness.
A bad work chair was something I tolerated for a long time – and that time ended when Razer sent me a Razer Enki Gaming Chair to review. Now, I don't just tolerate, but thrive in what is easily one of the best chairs I've had the privilege to use.
Razer Enki Gaming Chair Review – Comfort Across Work And The Lands Between
---
What's In The Box? Simplicity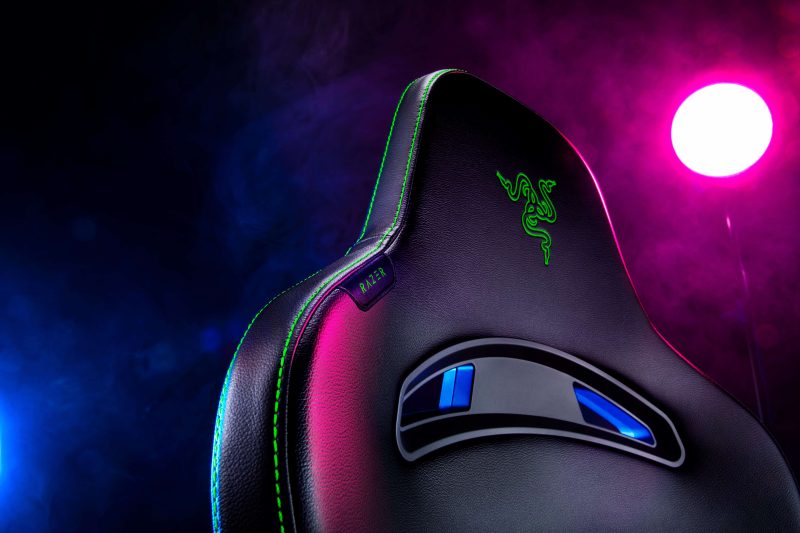 The first time I ever got a chair with the intention of using it for at home work, I was 13 and excited to have a proper desk in my room I could sit at, chair and all.
While that chair was poor for a couple of reasons, one thing I'll always remember is how much of a pain it was to put together. Thankfully, that's not the case with the Razer Enki.
Razer Kaira Pro PS5 Wireless Headphones Review – Worth The Extra Effort?
It's a big chair, that I wouldn't call especially light, but I didn't have trouble putting it together myself. I'll note though that the instructions do recommend you build it with someone, which of course would speed things up.
The paper instructions themselves do a good job of guiding you through everything you need, though what was the most help, unsurprisingly, was the YouTube video link provided through a QR code.
Overall it was a simple process, and its the exact kind of simplicity I would have expected from a highly regarded company like Razer. So they're hitting the bar they should be, yes, but credit where it is due.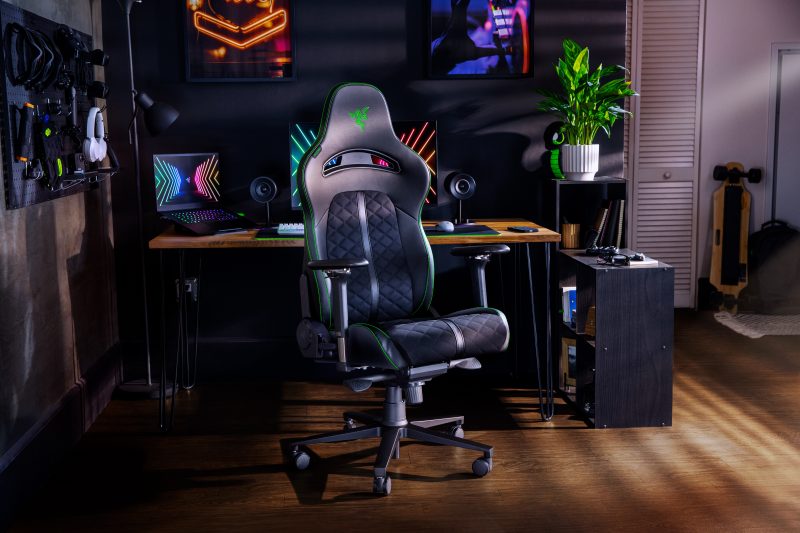 Adjusting the chair to your liking is easy enough, and I'm especially happy with the wide variety of ways you can adjust the armrest in particular.
Being able to have them at different levels, turning in different directions, and having lateral movement capabilities are all the kinds of things I never knew I wanted until I had them.
And all of those functions, can be accessed – you guessed it – simply.
It may feel like I'm overstating the "simple" point, and that realistically, any manufacturer making chairs like the Razer Enki, should have found a way to make the whole process super simple.
But it still feels worth recognition, because far too many companies today still don't hit what should be a pretty standard consumer experience quality bar.
Comfort, All The Time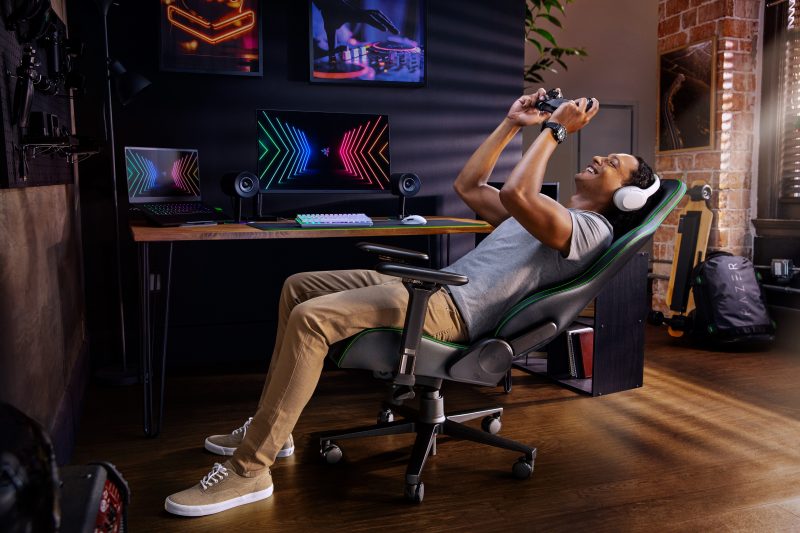 Whether I was working, playing games, watching tv, or even just letting myself close my eyes for a minute, I always feel comfortable in the Razer Enki.
The first thing I wanted to do when I first sat in it was fall asleep, because it just felt like I could, and wake up wonderfully rested from a chair nap. Fighting that urge was and is a constant battle.
Razer Kaira PS5 Wireless Headphones & DualSense Quick Charging Stand Review – Rock Solid Sound
What's most impressive though is how this chair has never once began to feel uncomfortable, even after spending the better part of my day in it. I have my consoles and my PC all setup at one desk, so I'm working and playing games all in the same space.
As is the nature of my work, I spend a lot of time sitting, and its great to not feel entirely sore at the end of a long day. The synthetic leather that lines the chair keeps cool for most of the day, and the high-density foam is perfect for the extended periods of time I'm liable to spend in the Razer Enki on any given day.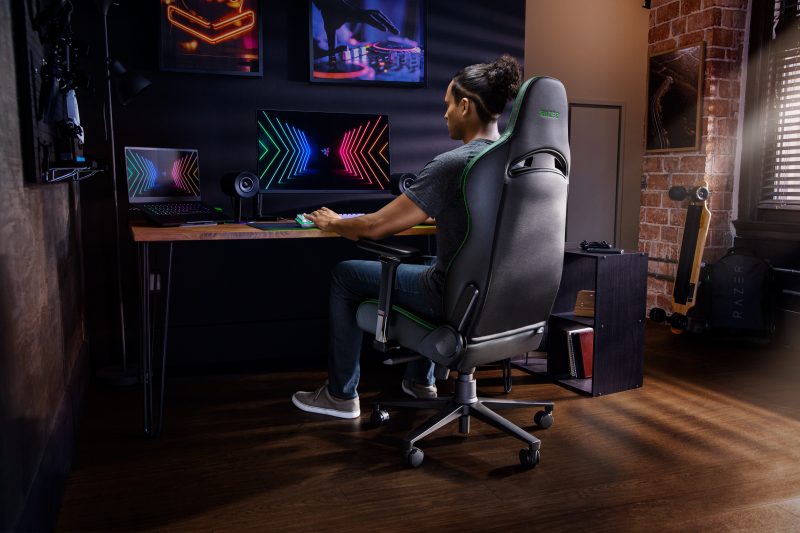 What I probably appreciate most about the Razer Enki though, is the built-in lumbar arch. It keeps my back upright how it should be, and effectively removes the tension and strain I used to feel when sitting in a chair without that support all day long.
Coupled with the memory foam head cushion, leaning back into the Razer Enki never fails to feel great. Although I will say, removing the head rest definitely made it feel like somethings lost in the whole experience of the Razer Enki. So I don't exactly recommend doing that.
I know I've done nothing but praise the Razer Enki so far, but I really do believe it to be worth the praise. It's a comfortable chair that very literally has my back no matter what I'm doing – be that work, just relaxing, or playing Elden Ring.
Stop Sitting On It
Like I said at the top of this review, I tolerated a bad chair for a long time. A large part of that was due to the cost, and to the fact that I would keep telling myself "It's just a chair, I have one, I should use it as long as I can".
Looking back on the time in my life B.R.E (Before Razer Enki), that kind of thinking seems absolutely ludicrous. It's a point that can be overstated at times but your own daily comfort is worth investing in, even if it does set you back $399 USD.
DXRacer Craft Gaming Chair Review – One Of The Most Comfortable Chairs I've Ever Sat In
Especially if you're like me, and play your games in the same space and chair you'd be working in, then the investment towards a proper chair like the Razer Enki is more than worth the price of admission.
But anyone searching for a gaming chair would be remiss if they overlooked the Razer Enki. It's cheaper than other high-end gaming chairs, and clearly just as, if not more comfortable than them. It's also a sleek looking chair, that will do well in almost any space.
So take this as the sign to stop sitting on the prospect of getting a new chair, as you sit in a chair currently making you uncomfortable. It's worth making the investment now, to save you so much pain later.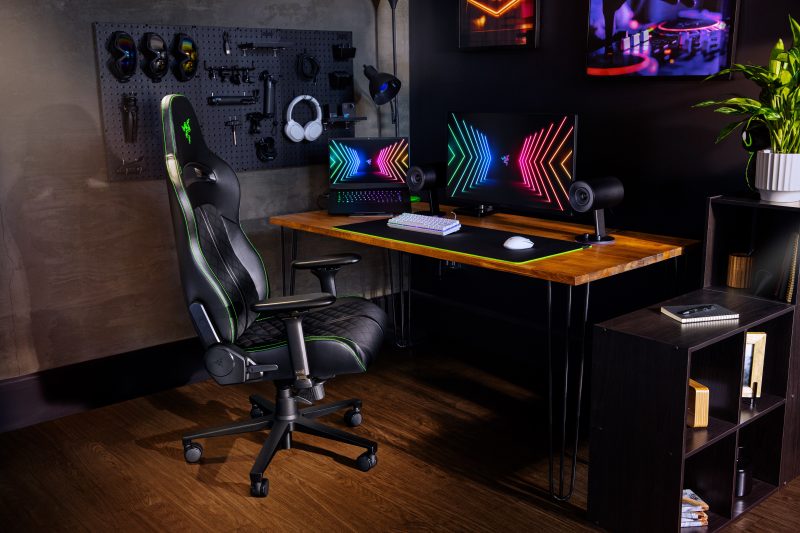 The Razer Enki Gaming Chair is now available.
Review sample generously provided by manufacturer.