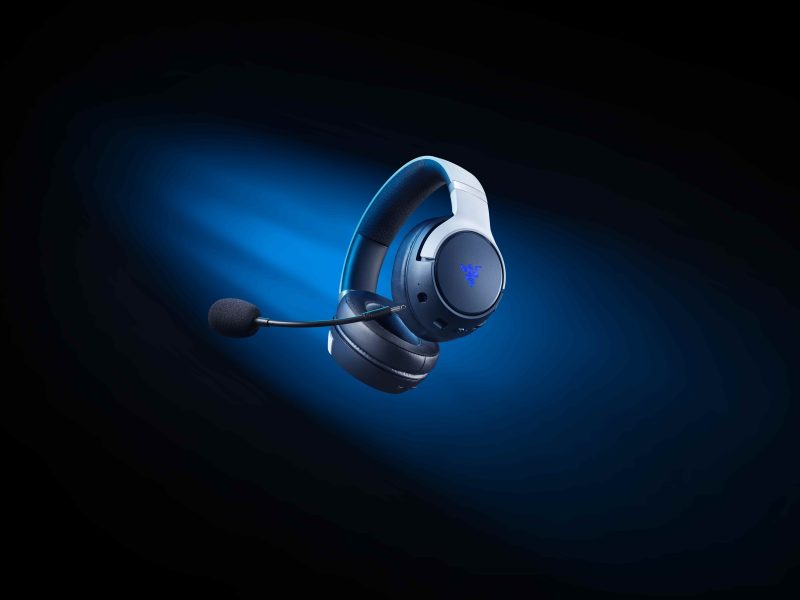 Razer Kaira Pro PS5 Wireless Headphones Review – When you find the right headphones, your perception of sound can quite literally (in a metaphoric way) explode.
It's incredible the difference they can make, and it's why headphone prices can sometimes be higher than you'd expect. However after looking at the Razer Kaira headphones, it is clear that there are strong wireless options for those on a budget.
Their big sibling though, the Razer Kaira Pro's, are a different story. That "Pro" adage puts another $100 to the asking price, so are these headphones worth the extra effort?
Related News – Razer Kaira PS5 Wireless Headphones Review
Razer Kaira Pro PS5 Wireless Headphones Review – Worth The Extra Effort?
---
RGB Bay-Bee!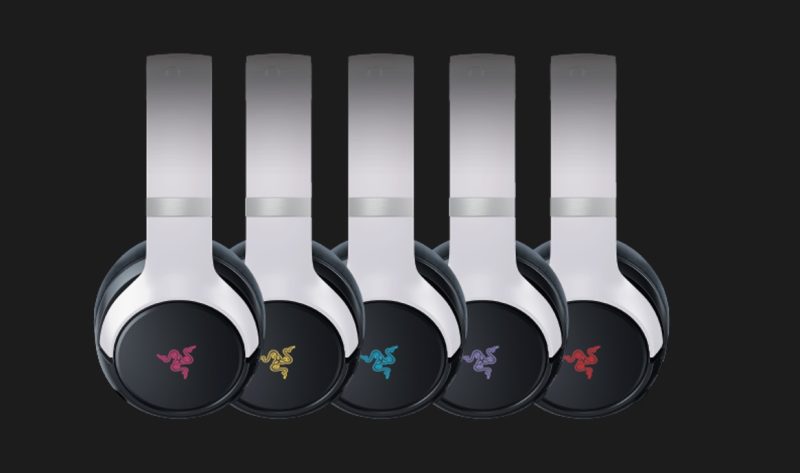 Who doesn't love some RGB lighting on their gear? I'm sure there are some gamers, as non-RGB options do still exist, but it is cool to have.
The RGB lit Razer symbols on either ear of the Razer Kaira Pro's are cool to have, but that's partially a good way to surmise the whole experience of owning them.
They're cool to have.
Now that's not inherently a bad thing of course, to me however that is to say unless you have the money, you don't really need these.
In my time with these headphones I've been convinced that they're better than the base Kaira model, but a lot of that comes down to features you may or may not necessarily want.
Related News – EPOS H6Pro Open Acoustic Wired Headphones Review
Like the RGB logos. It's cool, but definitely not the singular reason I'd buy a whole pair of headphones. Other features, like Hypersense, are a more differentiating factor.
The only problem with Hypersense i can see is that you may need to feel it to believe it. Not everyone could be up for the idea that your headphones will have haptic feedback.
I do really like the feature, and it's a key reason as to why I'll be sticking to the Pro's now. I find it only enhances my experience of what I'm playing, and I think the same of the DualSense's haptics.
However I also know plenty of people who just turn off the DualSense's features because they're bothered by them, or simply don't care for them.
With that in mind, you should just note that while I think Hypersense is a great differentiating factor that set's the Pro's apart, it may not be for you.
'Premium' Is The Word Of The Day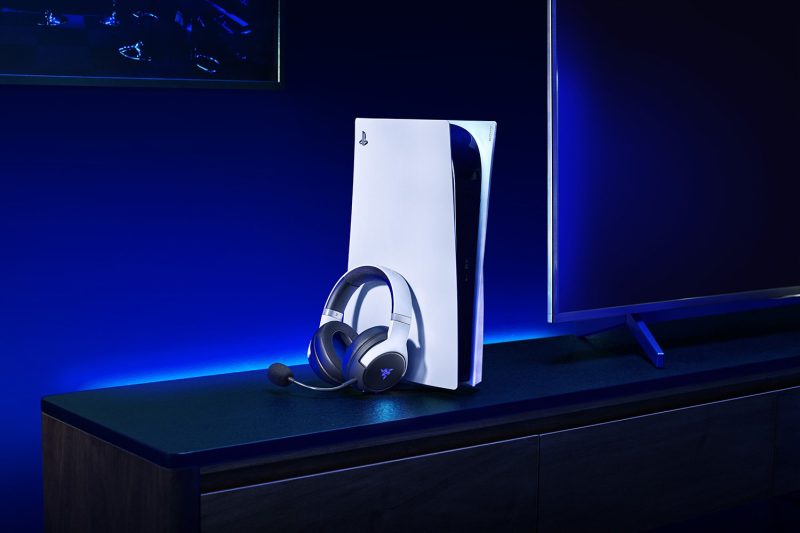 While the aforementioned features do have to do with the headphones' premium price, they're thankfully not the full picture. These headphones still stand on their own even without the RGB.
They're very comfortable, and easy to wear for long sessions. They don't have the lightness that the base model Kaira's have, but with that comes a lot of extra cushion.
They do tend to feel heavier faster due to their weight, but there's also a sturdiness in the design that I personally like the feel of, so it's an easy trade off for me.
Related News – Guide: How To Use Bluetooth Headphones On PS5
That same idea of a higher premium in quality also thankfully, follows in how these headphones sound. I was pleasantly surprised with how rock solid the base Kaira models were for their price.
In terms of the Pro's, I'm not so much pleasantly surprised, but more happy they've met expectations. There would be little point to the upgrade if these headphones didn't have a richer, better sound, which they certainly do.
For example it was clear that the Kaira's are just for playing games. Enjoying any other kind of media through them isn't anything special, and I actually would recommend you listen to your music or watch a show or a film with any other headphones you'd have.
That's not wholly bad, but by that same token it is great to know that the Kaira Pro's are able to be a multi-use headphone. There's a much better depth to the sound, and if you're only able to purchase a single pair of headphones, you can consider the Pro's as a way to have your bases covered.
This isn't to say the Pro's will be knocking off any music's top headphones off their throne, just that they're a far more capable multi-tasker than just a good pair of gaming headphones.
It Goes On, And On, And On, And On,…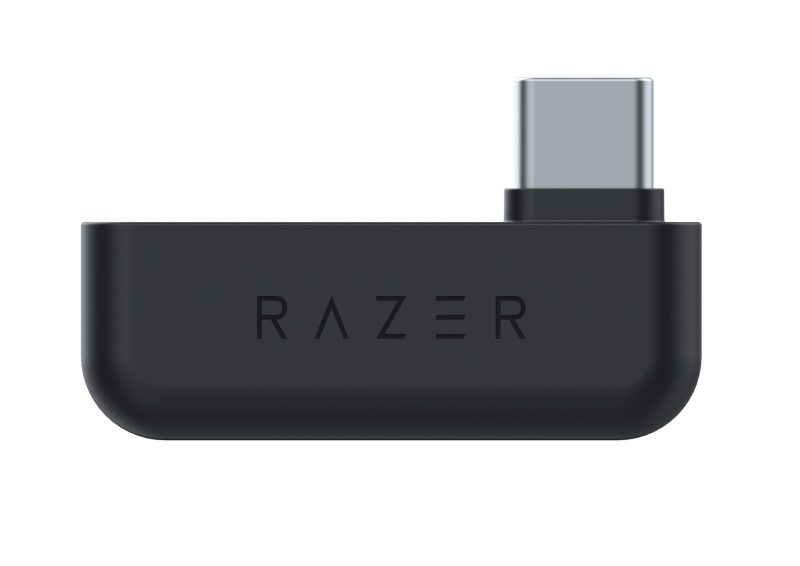 Having haptics in your headphones and RGB lights are two things, on top of them being wireless, that could lead you to believe these headphones have a shorter battery life.
Not totally the case, as I've only had to charge them once in the two weeks straight I've been using them. Along with still supporting the kind of battery life I saw with the Kaira's before it, the Pro's also support the same amount of wireless freedom.
It's great not needing to take my headphones off just to get a glass of water if I'm still in a party chat. Of course this may vary for everyone depending on your living space, but for me, having a connection that carries throughout my entire home is an awesome factor.
All from one, sleek and simple USB-C adaptor.
The other constant from the base model Kaira's to the Pro's is the Razer App that works to let you customize your sound profile, and thanks to the RGB lights you can even download a second app to control those.
These areas are all places in which the Pro's are just consitent with the base model Kaira's, rather than excelling beyond them.
Related News – Guide: How To Connect Bluetooth Headphones To PS4
The Same, But Different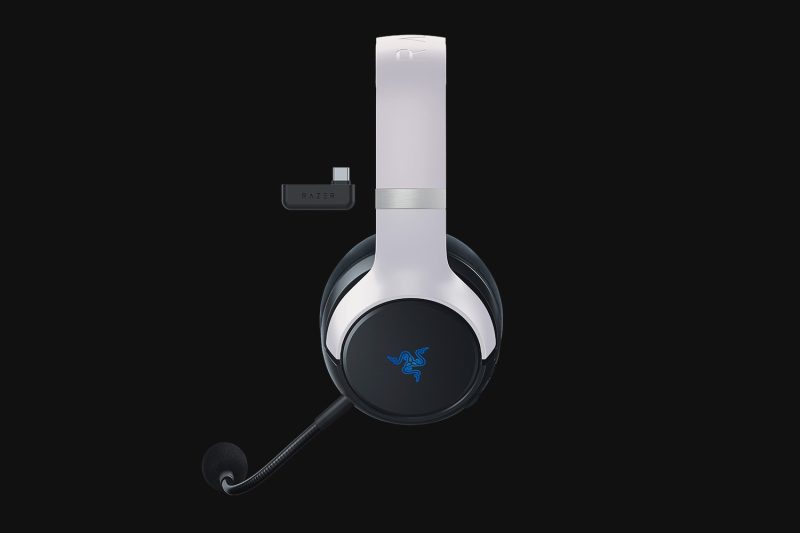 There's a lot to like about these headphones, and even a few things to love, but there's still the sticking question of the price.
It's double the cost of its sibling, and while I'm appreciative of the differentiating factors the Pro has, I still find myself of the mind that these headphones are a great buy, if you have the extra money.
I'll definitely use them from now on as my main pair, but without the chance to review them I don't think I would have upgraded out of pocket. It's just that the Razer Kaira's already do the same things you'll see in the Pro's, but at half the cost.
The Pro's also require you to be the kind of person that will be into features like Hypersense. Yes, you can just turn it off if you don't like it, but to me that just works to shorten the gap between the Pro's and the base Kaira's.
I think the best upgrade coming out of the Pro's from the base model is the fact that you can get by using them for everything if you want, making that $199.99 price point much more tolerable if you are looking to invest in a pair that you'll use across all your devices.
But if all you're looking for is a solid pair of gaming headphones, then that's where things get more complex. The base model Kaira's are already great and at a better price, which makes it tough to recommend the Pro's over them.
In the end, it just comes down to what you want out of them. These are great headphones that I'd recommend you buy if you want a pair you can game on, and do other things.
Without that, the Pro's aren't convincing enough to be worth the effort over the base model Kaira's.
Thank you to Razer for generously providing a review unit.