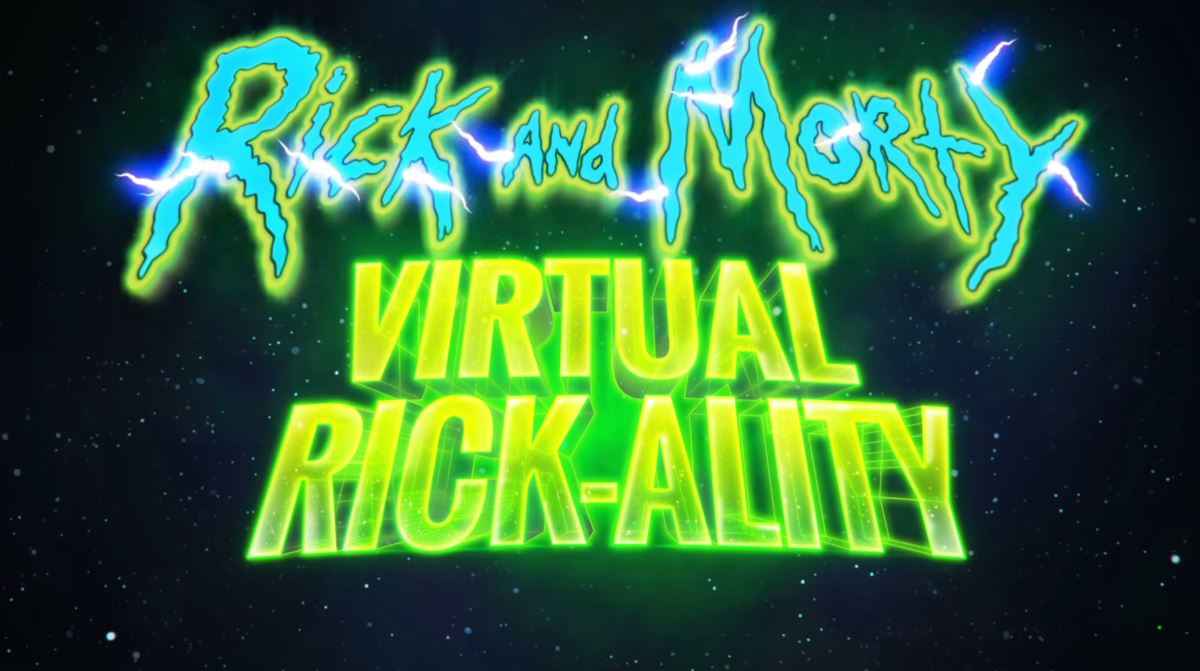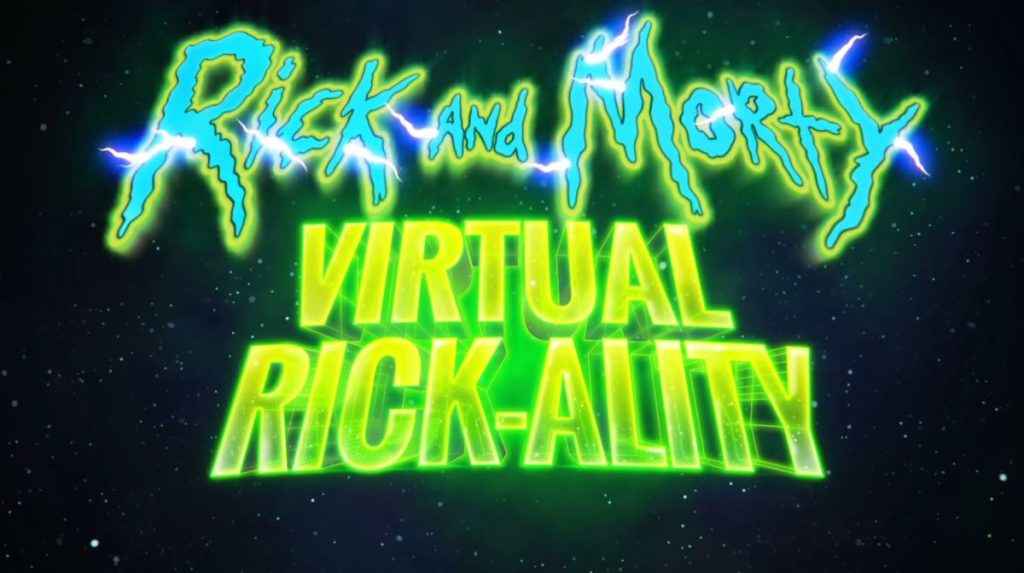 Rick and Morty: Virtual Rick-ality review copy provided by publisher
Rick and Morty: Virtual Rick-ality is a game built for the fans of the show and plenty of the humor is kept in tact, ensuring that fans of the show will certainly find much to love. For those who aren't fans but just looking for a new PlayStation VR title to play, you may want to look elsewhere as you'll definitely be lost trying to identify with the characters and settings of the Rick and Morty universe.
Rick and Morty: Virtual Rick-ality Review: Double Morty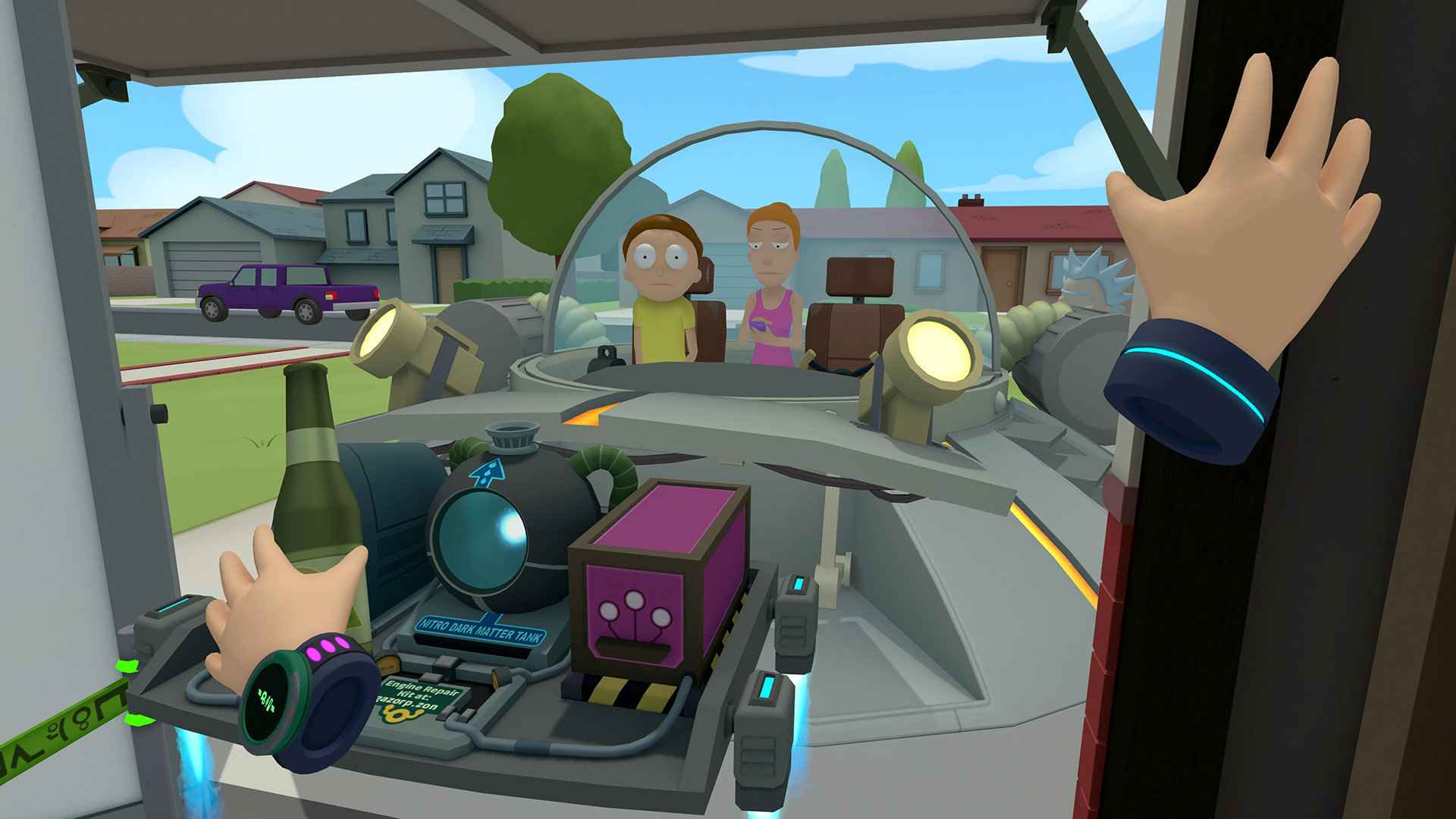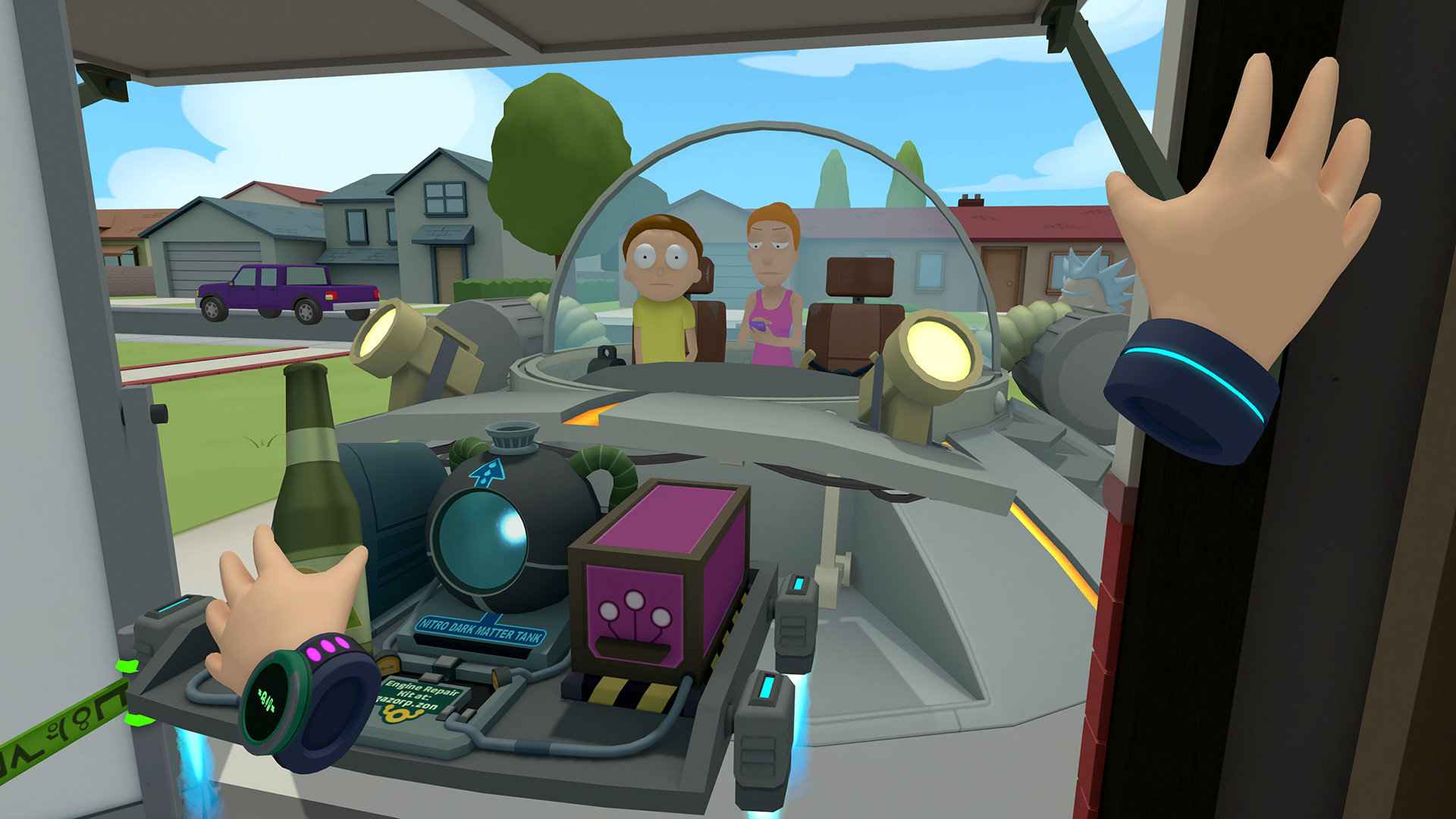 Rick and Morty: Virtual Rick-ality tells the story of a Morty clone who's created by Rick to do work for him. The story is exactly what you would expect from an episode of the crazy and wacky television show, and will have you questioning why you listen to Rick who is constantly telling you how worthless you are.
As a VR title Virtual Rick-ality feels a little more demanding then other VR titles I've played. It's one of those titles that you absolutely must have a lot of room to play, and It'll give you a pretty damn good exercise as well.
Most of Virtual Rick-ality had me doing a lot of busy work. The Morty clone is restricted to Rick's garage and is unable to leave so most of the game had me solving puzzles and mixing random objects to make fun new items to use.
Rick and Morty: Virtual Rick-ality Review: It's a workout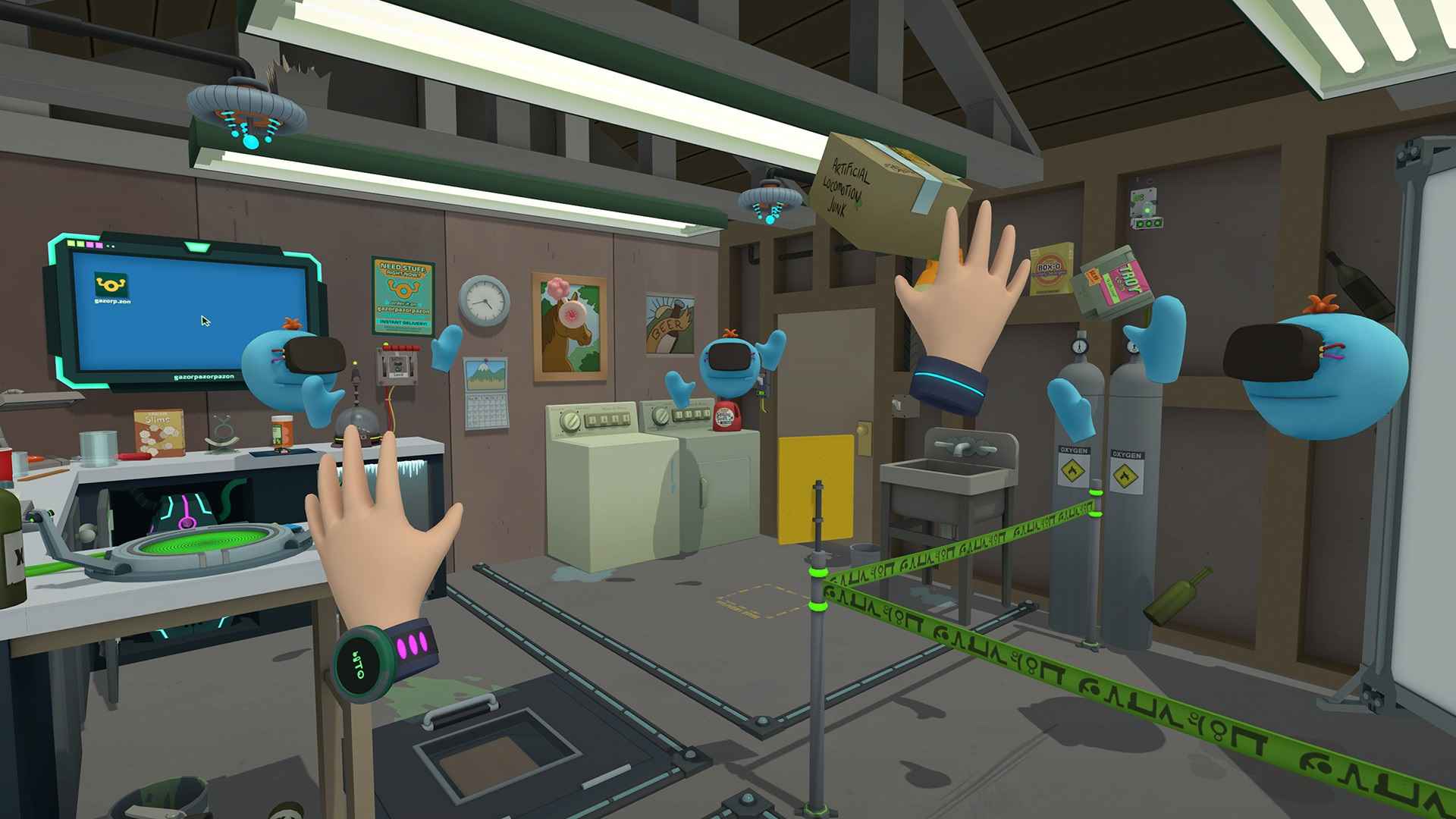 For most of the game I had to solve some pretty interesting puzzles that required me to actually move around and carry objects around. One of the tasks had me fixing a car engine by putting a fuse box together while also mixing and fusing different items in the environment to create the items I needed. I did get tips from a virtual watch I had that allowed Rick to tell me how dumb I was while giving me hints.
I thoroughly enjoyed all the puzzles in Virtual Rick-ality but I also found myself getting frustrated. Most of my frustration came from constantly having to bend over to grab objects that fell out of my hands because the camera lost track of me. Whenever I had to pick up an object that I dropped, I constantly had to reset the VR sync to make myself look shorter just so I can pick up the objects off the floor.
No matter how far away I stood It just wouldn't register the Move controllers too close too the ground. This, of course, could be blamed on the hardware rather then the software but it's something I figured should be shared.
Rick and Morty: Virtual Rick-ality: Over in a flash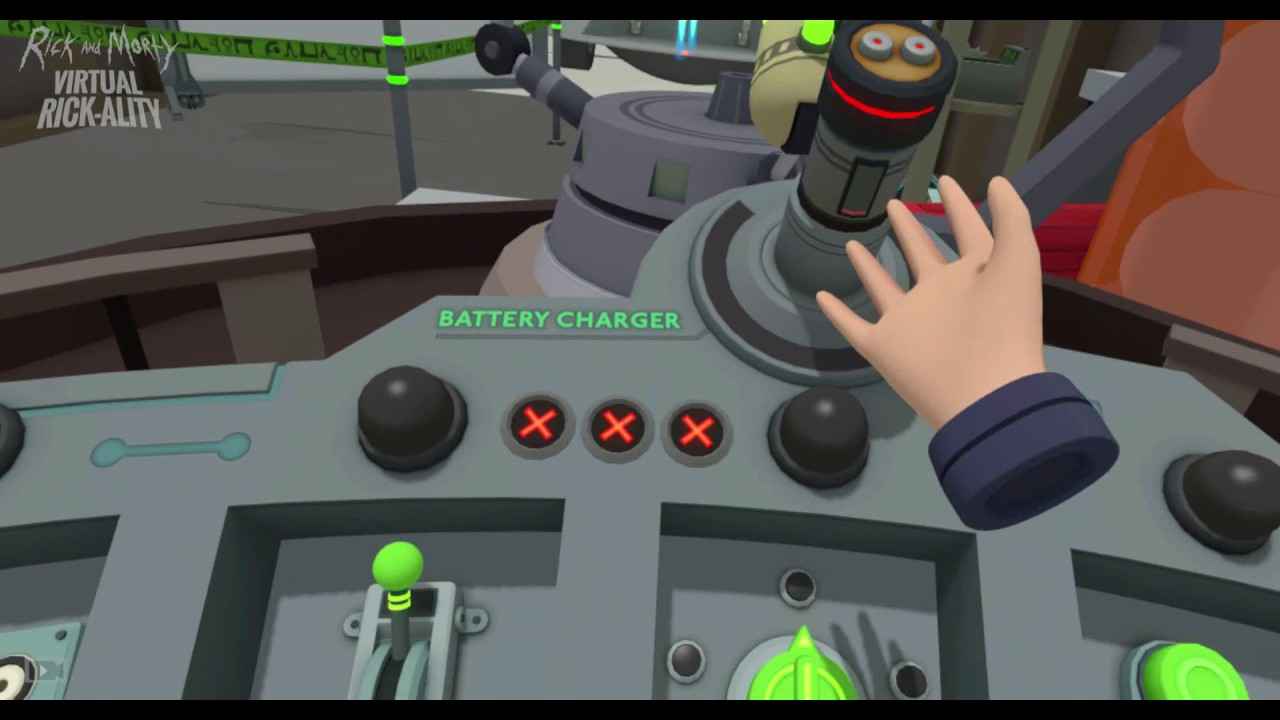 RIck and Morty: Virtual Rick-ality also has a short shooting game that has you shooting down alien bugs, but it doesn't add much to the experience. It's simple, it's easy, and it doesn't last too long. This can be said for the entire game. I was able to complete the story in a little less than three hours but there was plenty of other stuff to do when I was done.
Post-story content allowed me to set a high score in the alien shooting game, find hidden objects, create unique items, and complete a bunch of side-quests. There is definitely plenty to do and most of the post-game content doesn't offer you tips, so you're all on your own.
Rick and Morty: Virtual Rick-ality is damn funny. Much like the TV show the writing is fantastic and the voice work from Justin Roiland is on point. I just wish that more of the cast was present in the game.
As much as I love Rick and Morty. It would have been great to get some of the other major characters from the show appear. Summer Smith does appear, for example, but only for a few scenes.
Rick and Morty: Virtual Rick-alitly is a hard sell to anyone who isn't a fan of the franchise. For those who are fans you will definitely find something to like about this latest PS VR title. It may be a lot of busy work and there's a large amount of space needed to play, but for the most part, the puzzles and the comedy are on point.
If you're looking for more virtual reality games, check out our best PS VR games guide.