Sam & Max Save The World And Sam & Max Beyond Space And Time Review (PS4) – Before Telltale Games blew up with The Walking Dead, it had a more modest line of point n' click adventure revivals, and one of the better examples of this was a trio of brand new Sam & Max games.
For the uninitiated, Sam & Max was created for a weird comic book by Steve Purcell.
They are a pair of anthropomorphic animal detectives dealing with strange cases by cracking wise and doing equally strange things.
Sam is a Bogart-esque gumshoe by way of a Carl Reiner comedy, but is also a dog. Max is an eccentric, unclothed rabbity thing with sharp teeth and a dull mind.
They've had a LucasArts game in Sam & Max Hit the Road, and a cartoon show at the peak of its popularity, and the Telltale games were an attempt to breathe new life into the duo.
Now they get a do-over in a post-Telltale world by a humble collective of former Telltale developers named Skunape Games.
Sam & Max Save The World Beyond Time/Space Review (PS4) – Chaotic Point n' Click Charmers Get Lovingly Restored
---
Sam & Max Walked So Clementine Could Run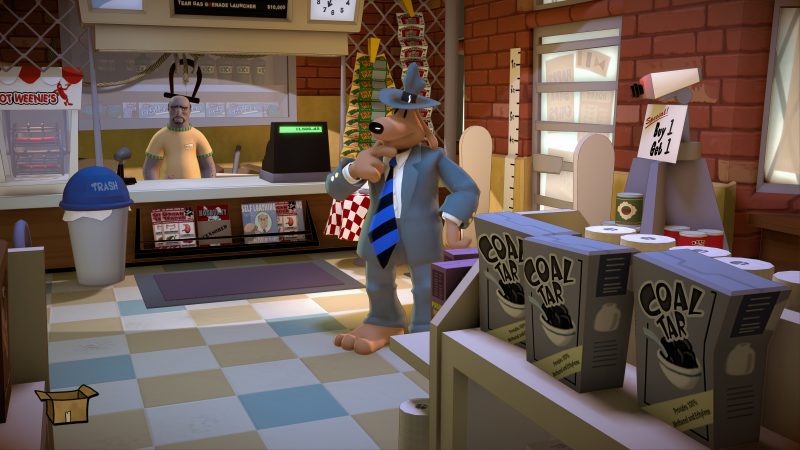 Sam & Max Save the World was actually Telltale's first ever stab at an episodic series back in 2006 and honestly, what better way to rejig the ailing point n' click genre than with LucasArts alumni?
In this series, the freelance police that is Sam & Max, is called in to investigate the commotion being caused by a bunch of terminally stunted former child stars.
What they end up uncovering is of course, much bigger than disturbing the peace, and a whole conspiracy lands in the laps of these eccentric rent-a-cops.
From there is a whirlwind adventure that takes Sam & Max from a Toy Mafia infiltration, to a trip into a malevolent virtual reality program, and beyond.
The episodic structure allows for each chapter to tell its own story, whilst tying into the overarching mystery.
Sam & Max Save The World
Sam & Max Save the World is the more significant remastering of the two, and the more intriguing one for long-term PlayStation players as it's the first time it has ever appeared on a PlayStation console.
Its mechanical design was closer to the LucasArts era than the Telltale we know, but this remaster brings more modern controls on board alongside a host of visual upgrades.
New artwork by Steve Purcell, and brand new music from Jared Emerson-Johnson, the game's original composer.
You can still feel the love for Sam & Max in Save the World 16 years later, especially because of the work that's gone into making it accessible for a new generation of players and wistful nostalgists alike. It's as funny and bizarre as I'd remembered it.
Max naturally steals the show with his reckless disregard for personal safety and sometimes oblivious commentary, but it doesn't shine as brightly without a relative straight man foil like Sam.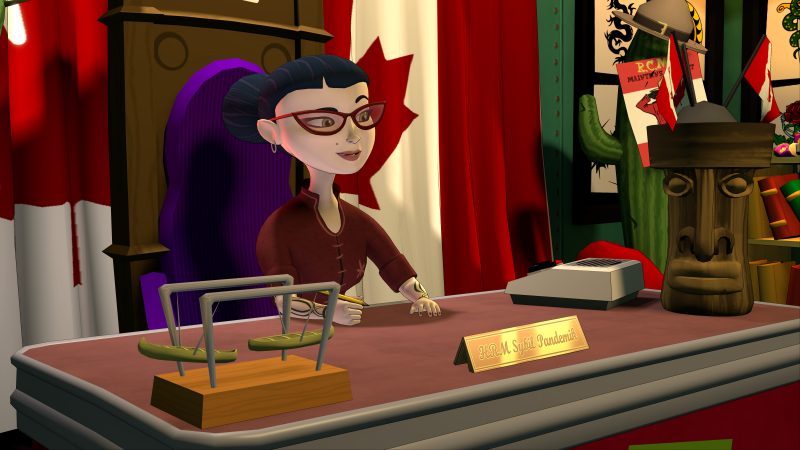 Yes, there's repetitive dialogue over the episodes, but that doesn't take too much away from the absolute pearlers these two and their oddball supporting cast put out.
Still, a point n' click game is defined by its puzzles far more than it is its humor (definitely helps though) and Save the World is a largely successful venture in this regard.
If you'd played Hit the Road, then you'd see the correlation between the sometimes obscure and often daft puzzle structure in that game and Save the World.
There are times it can be a tad jarring, as this structure is mostly derived from a bygone age of point n' click and there have been many iterations, revisions, and upgrades since then.
But the most important thing is that it feels consistent with the world it inhabits, and thanks to the improvements made for the remaster, it's something that is still able to be appreciated to some degree.
Sam & Max Beyond Time And Space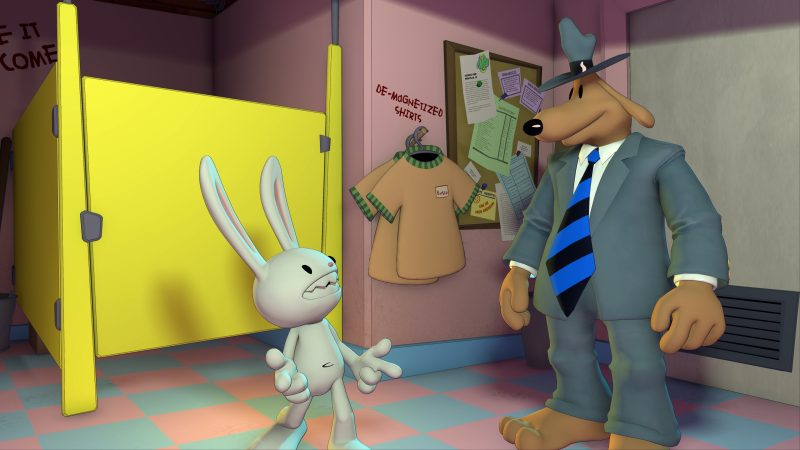 A far smoother ride comes in the second season, Beyond Time and Space.
This season, originally released on PS3 11 years ago, saw many of the changes and fixes that would steer Telltale's model for the future, including a hint system, extra mini-games, and a whole new engine.
It also happens to be another really good season of Sam & Max.
This time, the vigilante detectives are dropped into an even weirder series of events that begins with the death of their now evil Goldfish at the hands of a killer robot sent by Santa Claus, and culminates in a deal with Satan to liberate Hell from diminutive actors.
The journey from A to B is littered with strangeness too, with battles against chimps, zombies, and a time-traveling mariachi. It's just a great trip all around is what I'm saying.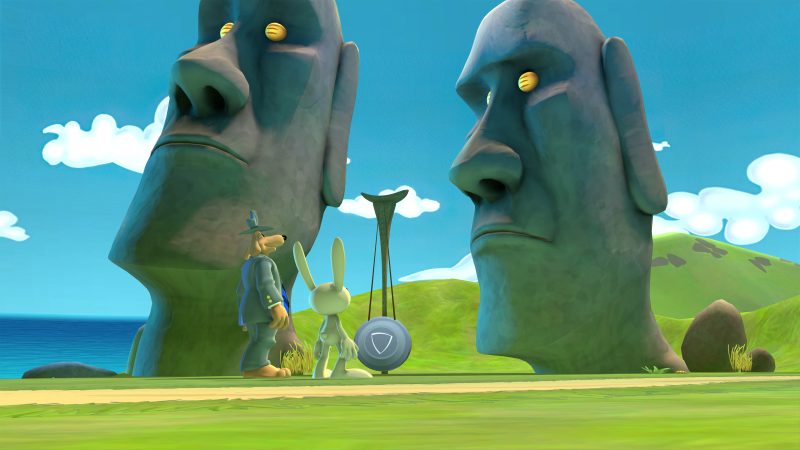 It's been restored lovingly and is a fine showcase for what absurd chaos and wit Sam & Max can bring to the table. It didn't need as much work as Save the World, but is no less impressive as a respectful remaster.
Good To Be Back Again
It's great that we have these games available again, and Save the World is so much more palatable with its modern changes, so I hope it finds a new audience with this remaster.
Yes, the point n' click puzzler has moved on again in the years since these seasons of Sam & Max first arrived, but they more than hold their own thanks to the absurd comedy of the characters and the world they inhabit.
Sam & Max Save The World, and Sam & Max Beyond Time are now available on PS4.
Review codes generously provided by publisher.