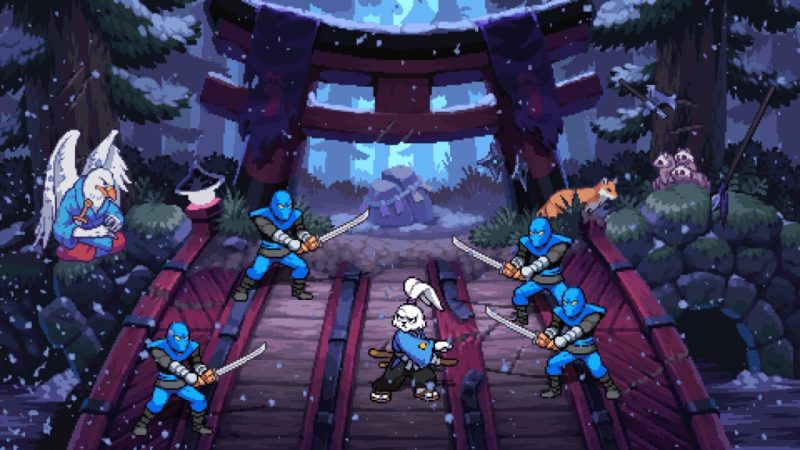 Teenage Mutant Ninja Turtles: Shredders Revenge: Dimensional Shellshock DLC Review (PS4) – Shredders Revenge was my 2022 game of the year, and getting more content to play through had me excited.
When I jumped into the new content of Dimensional Shellshock, I was transported to the hardcore difficulty of beat'em-ups of the past and realized I probably needed more friends to play with.
Teenage Mutant Ninja Turtles Shredders Revenge: Dimensional Shellshock DLC Review (PS4) – A Fun, If Non-Essential Romp
---
Return To One Of Last Years Best Games With New A Survival Mode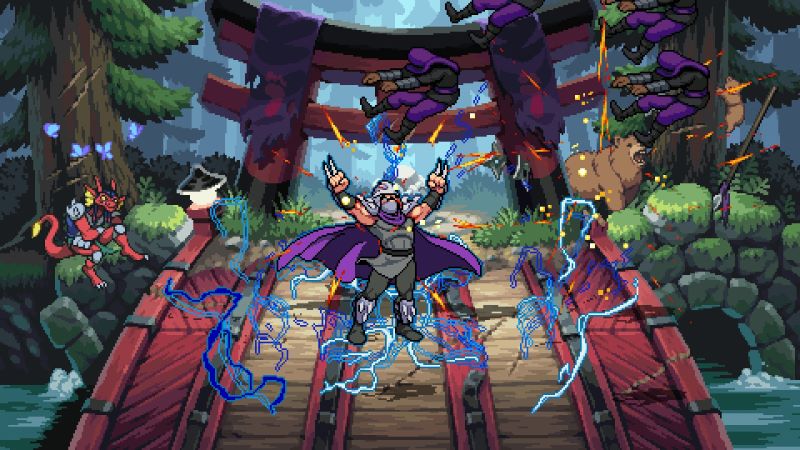 Dimensional Shellshock doesn't add new story missions or chapters to play through. Its biggest draw is the new survival mode, where you take on waves of enemies trying to restore crystals.
.You get to select any of the main characters and DLC characters released thus far to take on the Survival mode. The goal is to collect crystals by clearing an encounter that gives you a permanent character boost.
Once you complete a crystal, you can gain more life, extra Ninja power, or even new color palettes for your character. A completed crystal is permanently added to the character you completed it with, so you don't have to unlock it again. There are six different crystals to unlock per character, so there is plenty to do with each hero.
Every time you complete a stage in survival, you are given two options between two different portals to jump through. These can provide you with crystal shards to quickly build up to unlock a crystal, along with other cool gimmicks.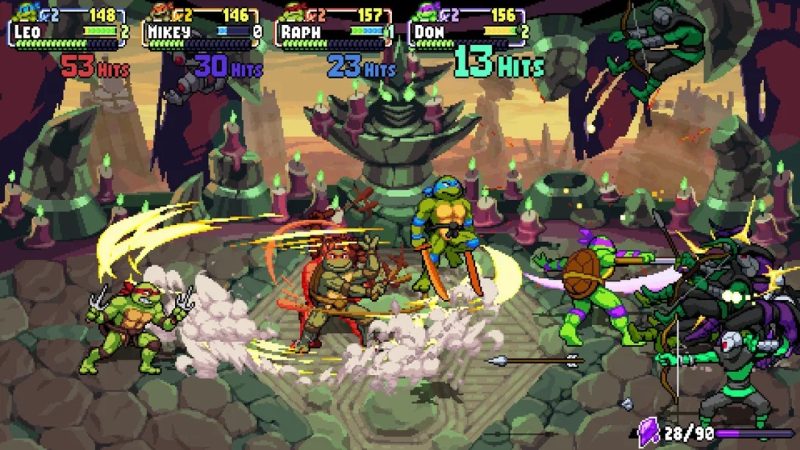 Some of them will even allow you to transform into the bosses in the game, including Bebop and even Shredder himself, and you can play with them until you get defeated and revert to your original character.
Survival mode is a tough cookie. It's in its name, and you'll need some help. The mode is specifically designed for the most hardcore players. I had a hell of a time getting through these stages alone, and I highly recommend going at it with your friends.
You also gain access to two new characters in Dimensional Shellshock. Karai and Usagi, who fans will know from the animated series and the TMNT comics. Both are unique, with strengths and weaknesses, but I found Usagi to be the more entertaining character.
Teenage Mutant Ninja Turtles: Shredders Revenge: Dimensional Shellshock was a fantastic game released over a year ago. Though Dimensional Shellshock is a nice addition to the game, it also feels like it doesn't provide enough content for the price of admission and is strictly aimed at hardcore players.
Teenage Mutant Ninja Turtles: Shredders Revenge: Dimensional Shellshock is out now on PlayStation 4 and PlayStation 5 via backward compatibility
Review code kindly provided by PR