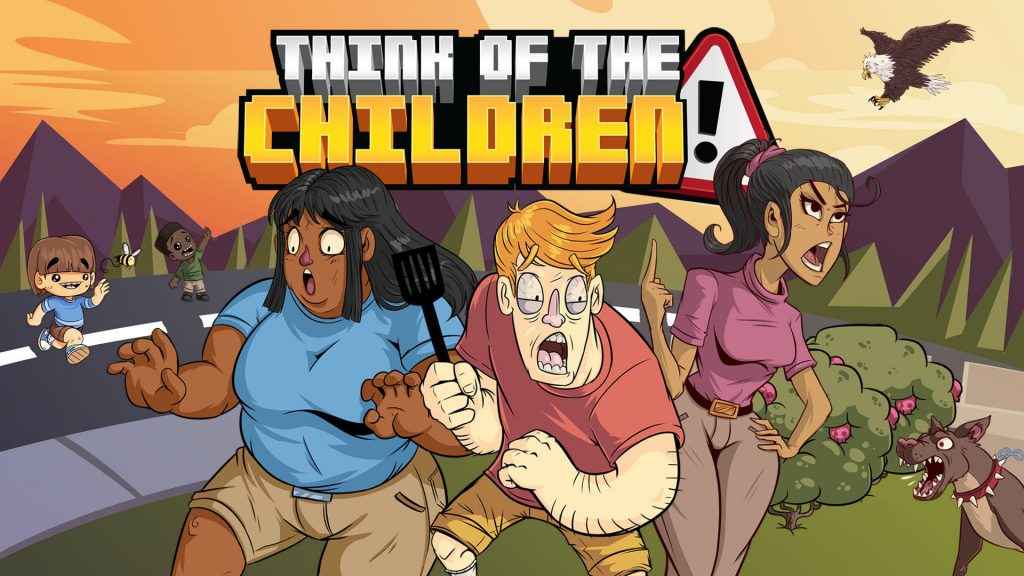 Think of the Children really keeps you on your toes with multiple challenging and fun scenarios. In this frantic co-op parenting simulator from developer Jammed Up Studios, the aim is to keep your kids happy (and alive), while ensuring you stay of jail!
Featuring 1-4 player couch co-op, Think of the Children offers a comedic twist on the role of parenting. From chasing butterflies down the middle of a busy street to fighting monkeys with excrement, these little tikes are quite a handful and supervising their antics is mayhem.
Think of the Children Gameplay
In Think of the Children, you'll be darting around and mashing buttons to achieve certain tasks while chasing your kids and shouting at them to keep them out of harm's way. The action is fast and challenging, but also lot of fun – especially when playing with friends and working as a team.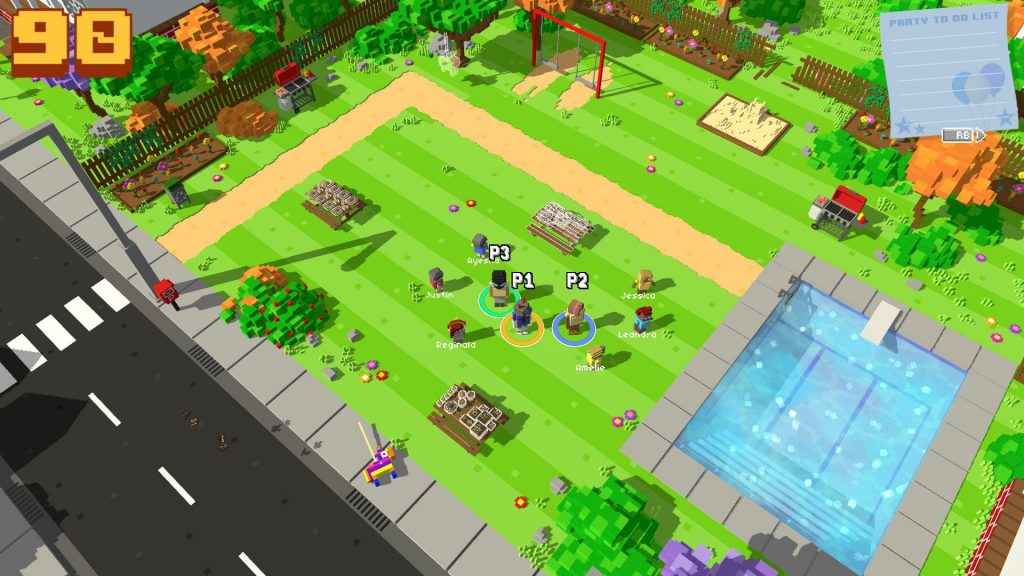 In that respect, Think of the Children initially feels a lot like Team 17's Overcooked, with fast-paced gameplay that requires strategy, quick-thinking and the delegation of roles if you're going to succeed.
You don't just have one kid to look after either. Think of the Children tasks you with managing multiple toddlers all looking to cause mischief. The more points you score at the end of a level, by ticking off various tasks, the better ranking you get.
Points are given after achieving anything from a set list of objectives you're given at the beginning of the level, and you receive a score multiplier based on the amount of children you save. Yes, children can (and will) die.
Think of the Children Features Multiple Challenging Levels
Each level is themed differently, so you'll be whisked from one scenario to another, such as setting up a children's birthday party, a trip to the supermarket and a day at the beach.
Each of these levels have various tasks and dangers which go hand in hand with the theme of the level, such as building a sandcastle on the beach, or stopping a coconut falling on the head of a child.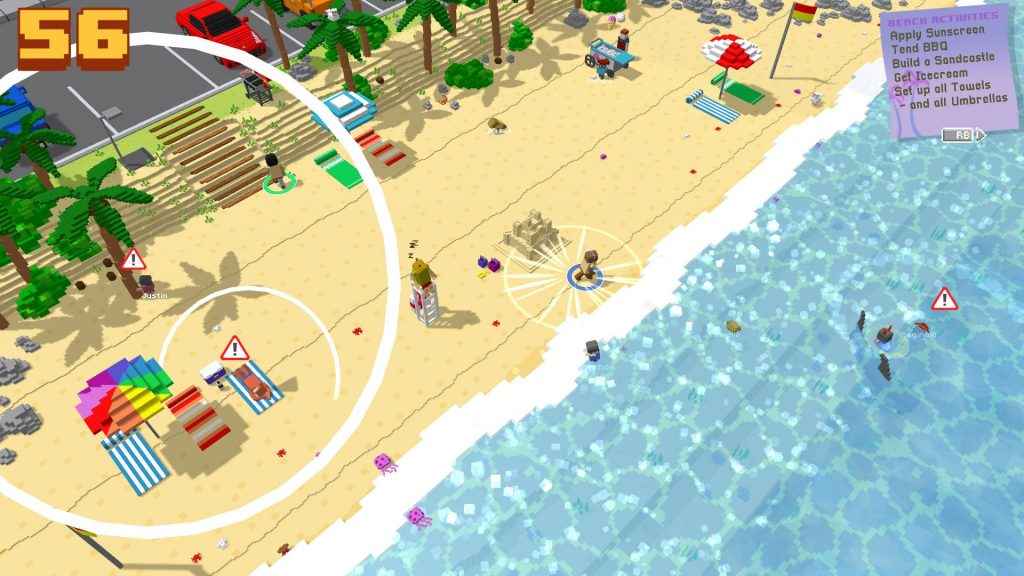 One of the children I was looking after, for example, was flattened by a car, another taken by a rabid dog, and a third launched himself half-way across the park after rocketing off a swing. It's hilarious stuff that pushes your management skills to the max.
At the same time as looking after the children, you can also earn points for doing fairly normal things related to the theme of the level. At the park, for example, I was trying to set up three tables and flip burgers on two BBQs, all while making sure the children weren't getting themselves into any kind of harm.
Looking away from one child to deal with another can also lead to other tasks going up in flames, literally. This is really where co-op teamwork comes into play, and if you work together and manage things effectively it's extremely satisfying reaching the end of a level with a high grade for your efforts.
Think of the Children Shines In Co-Op
Luckily, there's some cool features that help you out too. There's warning signs, for example, flashing up on each level alerting you to the mayhem. Parents can also shout to draw the children towards you, which proves to be a good way to bring them in close range so they're easier to manage.
You can also pick up children, and – while holding a child for a set amount of time or pressing a button – you can throw them out of harm's way. You'll be doing that a lot – saving a drowning kid in the swimming pool, chucking a kid away from certain death from an incoming lorry and stopping a child getting stung a deadly jellyfish.
Of course, it's not that simple. Though shouting is extremely effective, there is a cooldown timer which stops you from using this handy ability constantly. And, they'll often be multiple warning signs flashing at any on time! This is really where teamwork comes in.
At the end of each level you pass successfully, your parent is shown in court with a considerable amount of child negligence. Charges are reviewed with the evidence of your last level completion, including the amount of children you kept safe.
Rank well in each level and you'll unlock the next stage. If you achieve a higher rank, you're also able to spin a wheel, which unlocks new customization options for your parents.
Think of the Children Customization, Graphics and Review Summary
Though customization doesn't affect the gameplay, it's a nice touch. Customization applies to both parent and children. They include: Hats, Hair, Shirts, Pants, Skin, Voice and Name, though the clothes and voice options are only available to parents.
The voxel-esque, cartoon graphics are really nice too and make Think of the Children easy on the eye, while the interface is well-laid out and simple to follow, making the sheer abundance of tasks easier to manage.
Despite the fun I've had with Think of the Children, there are some cons. The action can feel a little repetitive, and navigating the menu can feel cumbersome. I also felt that the game could have introduced you more slowly to the mayhem.
In level one, you immediately have to deal with six manic children, but starting with two or three and progressing to more frantic levels would have been a much more forgiving introduction considering the tutorial is rather brief
Overall, Think of the Children is a fun management game that is a blast with friends. The chaos can be a lot to contend with when playing solo, but if you're looking for another great couch co-op game for PS4 that will entertain and challenge, you won't be disappointed.