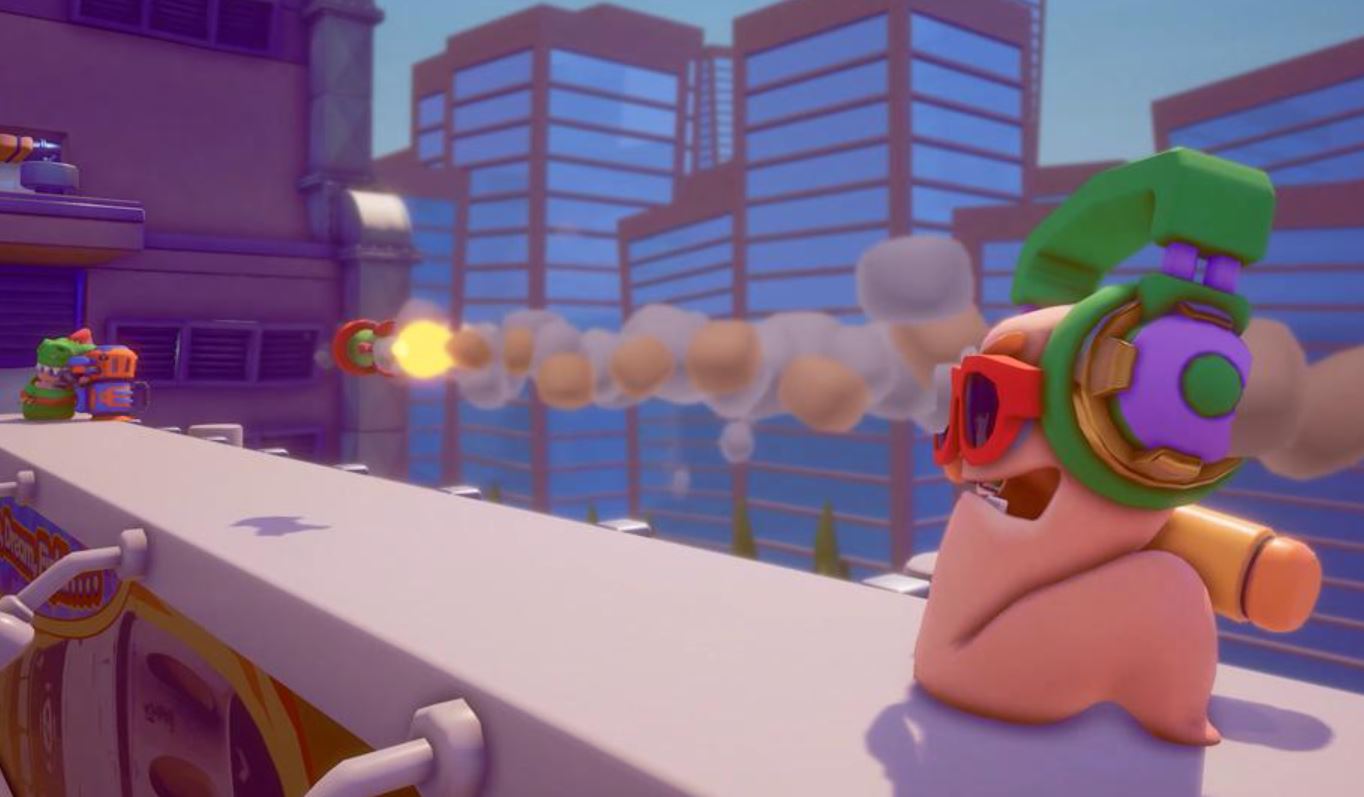 Worms Rumble PS4 Review – Fortunately for PS Plus subscribers, Worms Rumble is available for free download on both the PS4 and the PS5 in December 2020. Not only can you pick the game up on either system, but you can also play with users of either console version via cross-play.
Worms Rumble explores Worms as a real-time shooter, breaking away from the traditional turn-based formula. This is a gamble for Team 17 that seems to have paid off, and it shows this franchise has flexibility we couldn't quite imagine before. This review covers technical differences between the two console versions and how the game runs on PS4. For a full in-depth look at the game, check out our Worms Rumble PS5 Review.
Worms Rumble PS4 Review
---
Another Good Multiplayer Purchase For Your PS4 Library
Simply put, Worms Rumble is great fun and easily accessible for anyone jumping for the first time. However, it does have its nuances that the most competitive players can separate from the pack with. Additionally, the classic Worms charm is retained through its loveable squirmers and absurd weapons.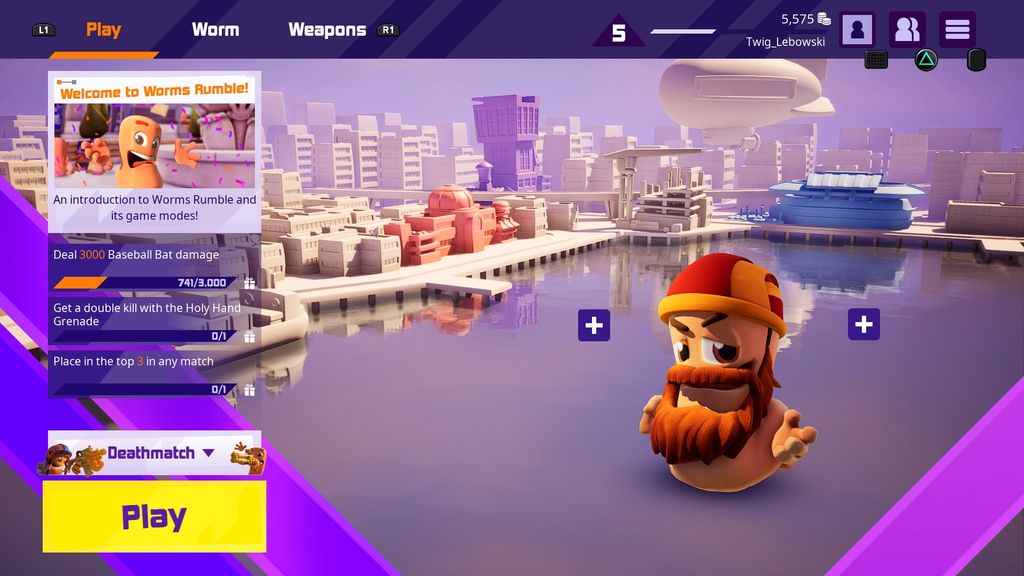 It's addictive enough that you'll always fancy one more go. The added progression system to unlock cosmetic options only sweetens the deal. As of release, the game is, unfortunately, a bare-bones offering, with only three maps and 10 different guns to exterminate with. Despite this, it's still very replayable, and with the promise of future content, Worms Rumble has a lot of potential.
Related Content – Sony PS5 Complete Guide – A Total Resource on Playstation 5
Solid Performance Without All The Bells and Whistles
Players picking this up on PS4 will have more or less the same experience as players on the PS5. However, there are a few technical differences that slightly change the experience.
The first noticeable difference between the PS4 and PS5 versions is the load from the home screen. The PS5 can get to the main menu in around 27 seconds compared to 53 seconds on the PS4 edition. Despite this, there is no consistent difference between matchmaking times and getting into a game on either version.
Worms Rumble runs at a pretty solid 60 frames per second on both PS4 and PS5. The difference in resolution is very apparent though and to some degree a competitive disadvantage on PS4. The screen and texture resolutions are naturally lower on the seven-year-old last generation machine, and at times the character models appear much blurrier in the action.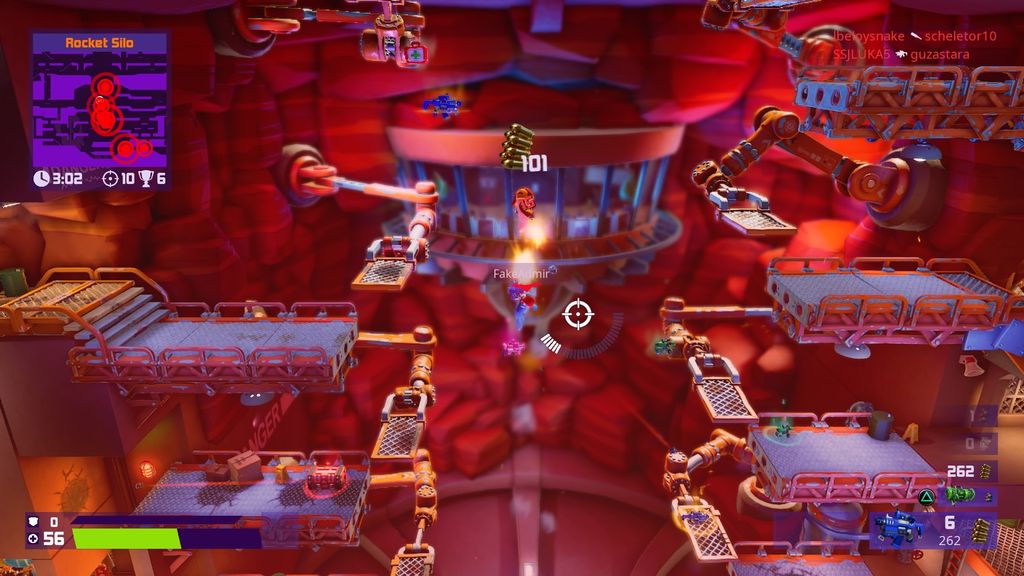 Overall, it must be said that the presentation is not as pleasing on the eye on PS4, as you would expect. Still, that isn't to say that the game looks drastically different, as all the models are geometrically identical. This only highlights that there are some undeniable benefits of outputting 4K over 1080p.
Whereas much praise has been heaped on the PS5's DualSense controller, I found an unexpected advantage in using the DualShock on PS4. I couldn't help but notice that I was having an easier time of it with certain weapons without the programmed DualSense trigger resistance. Of course, this is something that can be removed on PS5.
The trigger resistances are a cool feature that certainly immerses you in the game, but for an online multiplayer it doesn't really feel as though PS4 players are missing out. The only real drawbacks to using the DualShock compared to a DualSense are the comfortability of the controller and slightly more input latency.
A Must Play for Worms Fans on Either Console
Overall Worms Rumble is fundamentally the same experience on both PS4 and PS5. Only a few minor differences allow the PS5 version to shine ever so slightly brighter. Whilst this is probably the least typical Worms game Team 7 has released, fans would be wrong to scoff at Worms Rumble. The real-time action genuinely works, and fans would be mad not to give it a go.
Worms Rumble is available now on PS4.
Reivewed via PlayStation Plus download.