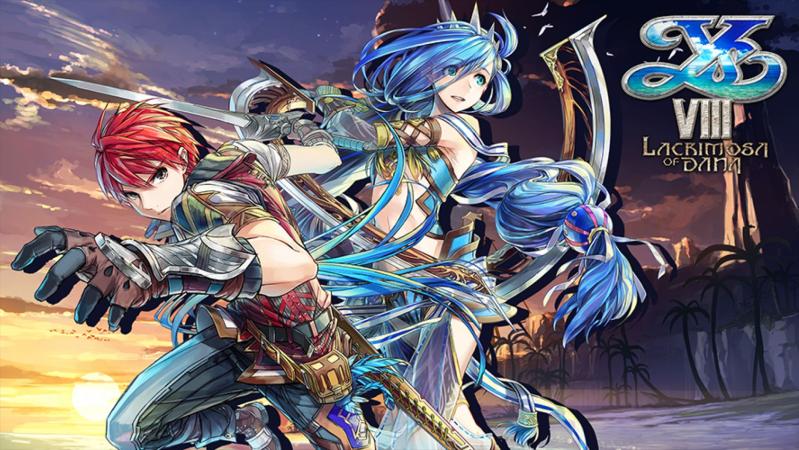 Ys VIII: Lacrimosa of Dana PS5 Review – In this day and age, the practice of remastering old games has become ubiquitous. Some of these offer a great deal of improvement and others only allow players to play a game on another piece of hardware. The PS5 release of Ys VIII: Lacrimosa of Dana stands firmly as one of the latter, with only some minor caveats that keep it from a completely redundant re-release.
Ys VIII: Lacrimosa of Dana PS5 Review – A Re-Release of A Great Game With Next To Nothing Justifying Another Purchase
---
If you're new to the Ys VIII: Lacrimosa of Dana experience, please feel free to navigate to our original PS4 review we posted back in 2017. It covers the story, gameplay, combat, as well as developing your characters and main base. There's a lot of ground to cover, so we shall leave that content over there.
Ys VIII first released on PS Vita back on July 21, 2016, and then it was released again on PS4 on September 12, 2017. The few differences between the two versions were what you would expect: improved graphic fidelity, load times, and frame rate.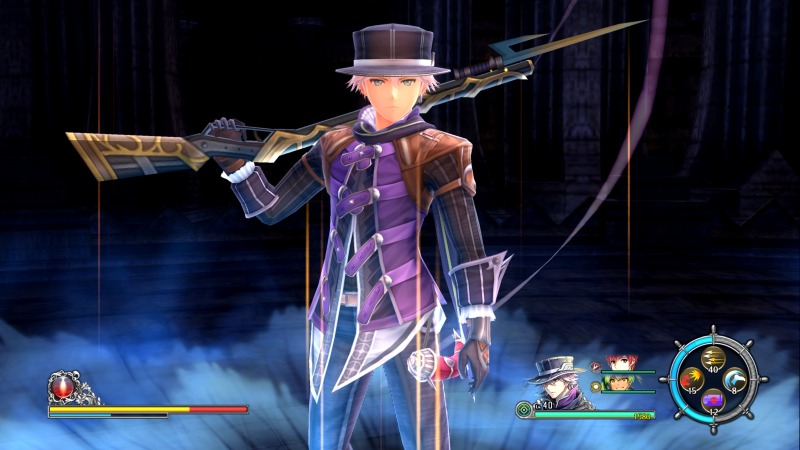 Unfortunately, that same difference does not occur with the jump to the PS5. Without doing a genuine overhaul, much like what is coming from the full-blown remake on mobile, the intended audience for this updated title grows smaller and smaller.
Splitting Hairs Of Already-Split Hairs
Visually speaking, this re-release maintains the same style as the previous versions with ever-so-slight enhancements.
These visual improvements are strictly limited to small details. In particular, the biggest difference comes with color intensity. Even still, that difference remains so similar that it likely will not matter to the general consumer.
Larger objects and creatures see the biggest benefit to the added vivacity simply because they occupy more real estate on the screen. Close-ups on characters during cutscenes see this as well.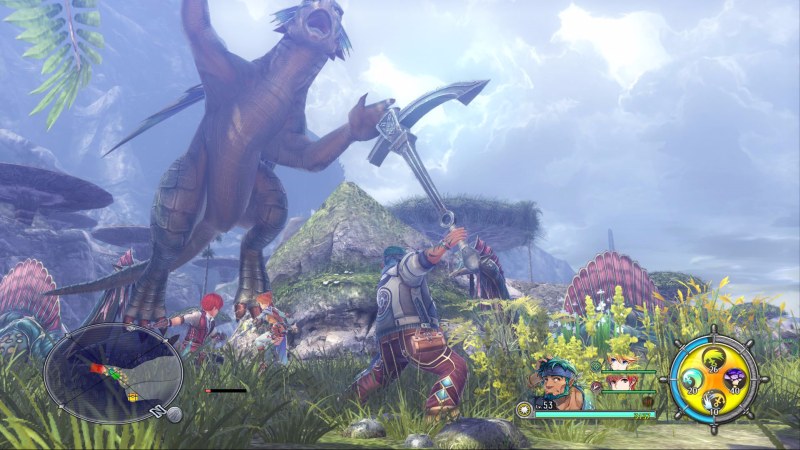 To the game's credit, animations and attack sprites do gain a bit more oomph in this regard. At the same time, that type of enhancement isn't exactly a selling point in and of itself.
Polishing The Marble
Three very specific points validate the existence of the PS5 version, with the most impactful point far and away being an improved frame rate. Smooth doesn't begin to describe it. The PS4 already reached 60 FPS, but even the more taxing encounters created occasional small dips.
The PS5 provides the kind of added horsepower to allow the game to run entirely locked at 60 FPS. With a game like Ys VIII that features such fast-paced combat, the extra clarity brings a lot to the final product.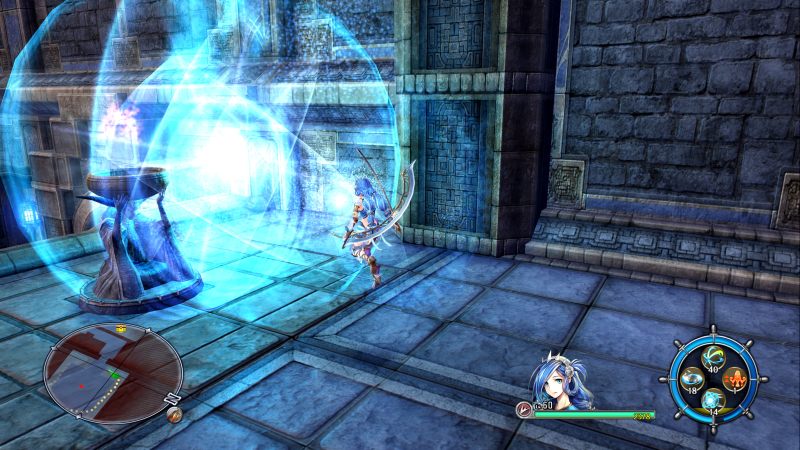 Equally so, the PS4 version sees a similar enhancement when played on PS5. If you already have a PS5, there's very little reason to buy the game again.
In addition, Trophy hunters and lovers of the game may be happy to hear that each game has its own dedicated Trophy list. This gives you a second (or even third) chance to play through the game and earn the Platinum for Ys VIII.
Unfortunately, though, there's no way to transfer your save between the PlayStation releases. So, you will have to start over from the very beginning.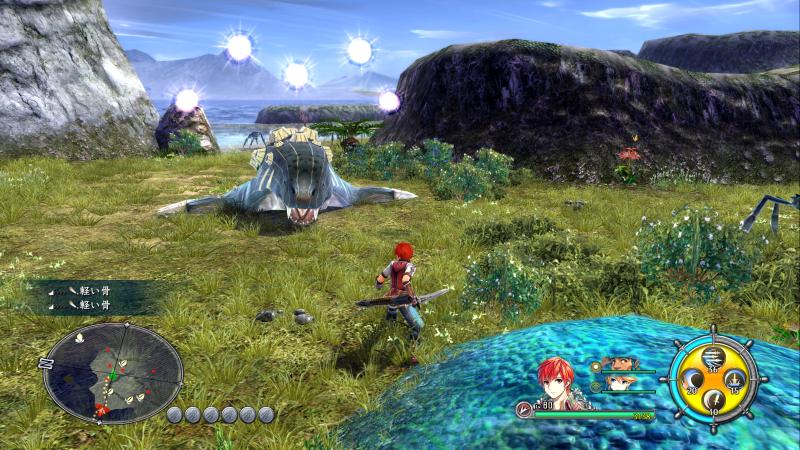 A Case For Game Preservation
Much of my feedback approaches redundancy simply because the game itself remains vastly unchanged across the board. At the same time, this game is one of the most popular Ys entries in the franchise with the highest sales figures to boot.
This leaves practically all physical copies of this game in high demand, commanding prices of $70 plus for used copies. Even worse are the Limited Edition versions, which spike in price all the time. People generally keep this game because they like it.
The PS5 version sees a physical release as well and includes all cosmetic DLC previously released on the PS4 (though if that content exists on the disc or not is still unknown). For some fans, this may be the cheapest way for them to get their hands on a physical copy of Ys VIII. Sure, it requires a PS5, but the opportunity is still there.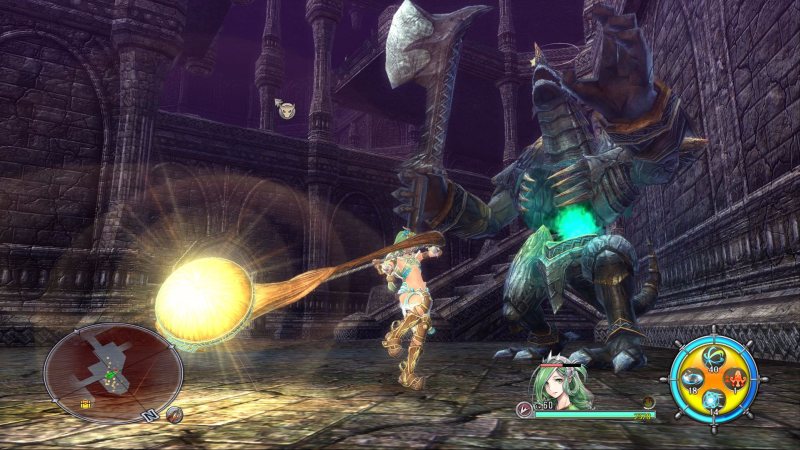 A Niche Re-release For An Already Specific Audience
At its core, Ys VIII: Lacrimosa of Dana is an acclaimed JRPG, a Ys fan-favorite, and an absolute blast to play. However, while this version still has some benefits all its own, the release of Ys VIII on PS5 lacks much justification to make you open your wallet or spend your time on it.
Only the most die-hard or those late to the party WHO ALSO own a PS5 will truly benefit from this release. Other than that, the PS4 version essentially performs just as well.
Review code kindly provided by publisher.
Ys VIII: Lacrimosa of Dana releases on PS5 on November 15, 2022.