This research was made on the basis of 2020 by Henry Williams (CEO of the website about Online Pokies in Australia pokieslab.com with 150+ slot games provided in DEMO free versions) on a non-commercial basis. Feel free to enjoy this 10 minute read article from PSU.com!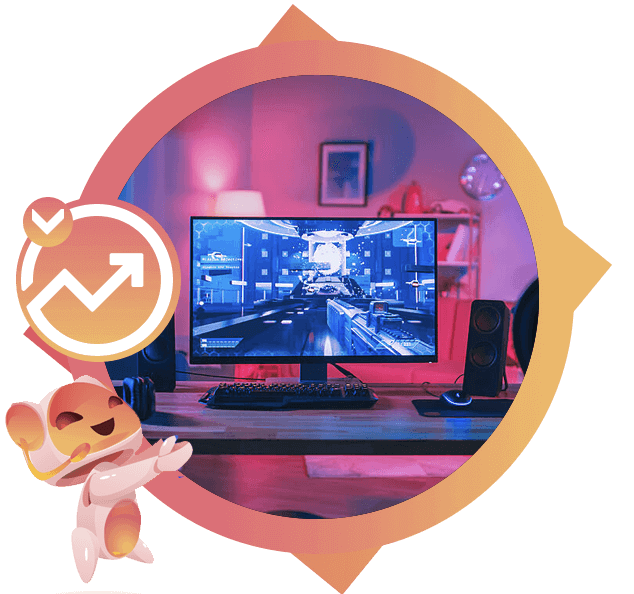 The global video gaming industry had grown exponentially from the 1950s when Pong was launched as the first-ever video game. A journey to the current multi-billion dollar industry illustrates unprecedented specialization in software development and hardware manufacturing. This has been made possible through forward-looking technologies that seek to make virtual games, including free online slots, as real as possible. There have been definite trends and game releases that have been described as milestones in the gaming markets along the journey. Here are all trends that we gained in 2020:
The largest console releases
VR gaming 2020 recap
Rising eSports outgoing trends
Delayed game releases (yes, that's trend too)
Live casinos
Popularity of streaming services
Slot games past trends

#1 Past Trends of Gambling: Pokies
For online casino lovers, newer slot mechanics have been featured among the top trends in 2020. A top of the latest slot mechanic releases list is Scientific Game's Jackpot Wars. Dynamics of this mechanic feature proven math, a top-up option, and a classic FU bonus round. This game is designed while paying attention to e-gamer generation specifications, which allow players to enter into robot war grounds and battle it out for incredible jackpot wins. On top of design specifications, Jackpot Wars free online slots with bonus rounds are available for fun.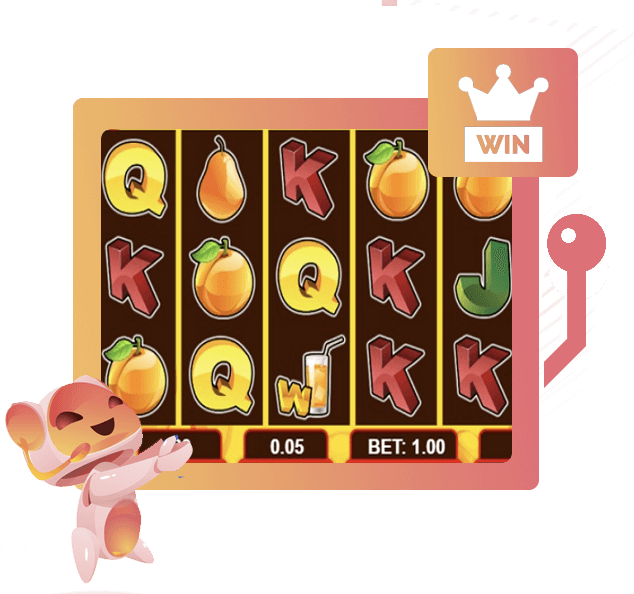 Interestingly, Jackpot wars allow you to compete with other players in 4 jackpot leagues using robots. It is a game that is meant to rope in more millennials as Scientific Games tries to blur the line between e-gaming and slots. You will need to collect cogs and tickets (cogs-1/20p wagered, tickets 1/£25 wagered) as you play this slot. Cogs are important in improving and updating robots through spending on armor and weapons. Tickets are entry points to any of the four jackpots. Smaller jackpots have less costly ticket entries, while bigger ones have expensive tickets. Even so, your robot upgrades are nothing more than the personalization of characters. They do not affect your chances of winning as with slots, and it is a 50-50 chance.
Other creators are equally embracing a range of decent mechanics to deliver the best experience while playing free online pokies with bonus rounds. The following mechanics are available across Australian online pokies on pokieslab with no download and no registration required:
Cascading reels. This mechanic eliminates all winning combos from reels giving room for extra symbols to flip in, increasing gamer chances of getting repeated winning formations from one spin. A good example with cascading reels feature is Gonzo's Quest.
Megaways mechanic. It transforms reels to determine several symbols that land on each respective reel. Megaways Mechanic affords players thousands of winning ways. For example, Bonanza Megaways free online pokies or its real money version.
Cluster Pays mechanic. Games like Aloha Cluster Pays pokies with this mechanic give players a payout when a specified number of a similar type of symbol is spotted adjacent to each other within the same area.
Game Changer mechanic. This mechanic comes with partial combinations of pokies and board game features. It allows players to roll dice to move around a board and eventually land on good squares. It leads to unique feature activation or awarding of special instant prizes.

#2 Ex-Trend – Gambling Console Launches
Despite many ups and downs that have rocked 2020 because of the global pandemic, 2020 has been a beehive of gaming activities. Sony and Microsoft launched their Next-Gen consoles in November, pushing the bar of quality even higher. In online casinos, free slots online with no download, no registration, and no deposit requirements have equally been made available as gaming operators have rolled up their sleeves to let you play slots online free.
PlayStation 5 by Sony and Xbox Series X|S by Microsoft will offer elegant graphics, better resolutions (4K) while an immersive gaming experience is guaranteed. After years of dedicated hard work, the two gaming giants removed speculation in the air by using their original plans to launch these consoles in 2020. Headlining most gaming platforms, Next-Gen consoles were the big news for the 2020 gaming community. Apart from spec changes and graphical upgrades, other good news that accompanied these consoles' launch is that both will support the playability of titles that are currently compatible with existing consoles (PlayStation 4 and Xbox One). This backward compatibility will, for instance, see more than 4,000 titles previously playable on PS4 playable on PS5.
The launch of PlayStation 5 by Sony and Xbox Series X| will see the former coming with 20 launch games while the latter has 32 optimized games.
#3 Trend – VR Based Gaming
Virtual Reality refers to computer created technology that gives people a chance to enjoy simulated reality in various contexts. In free online slots sites and the general gaming industry, this technology's adoption gives players a highly realistic gaming and gambling experience.
The use of virtual reality in casinos comes with VR headsets that take diverse designs. These headsets have light proof and soundproof features that enhance the player experience while spinning free online slots or real games. Examples of VR headsets include HTC Vive, Samsung Gear VR, Google Daydream, Sony PlayStation, and Oculus Rift. These headsets have exacerbated the launch of simulator games. Microsoft's Flight simulator leverages VR to give you exciting views of your aerial escapade with up close switches and buttons that afford you an immersive experience as take-off or land at an airport.
Incorporation of Virtual Reality in free online slots is among top gaming news that featured in 2020 headlines. Stemming from this, VR has been credited for thinning the line between reality and fantasy within online casinos. The introduction of VR in casino gaming has essentially transformed our gaming experience.
With the high adoption of VR and AR across industries, IDC forecasts that these technologies' markets will reach $215 billion in 2021. VR Casinos like Lucky31 go beyond 3D interfaces for free online slots to offer an immersive and authentic playing experience with VR headsets and VR-supportive gaming platforms. For example, users can meet other virtual players in real-time while spinning their best free online slots. VR also enables the rollout of 3D gaming tables where players can choose their seats while interacting with live dealers and chatting with other players. It makes it possible to have in-game discussions and real casino noises that take you deep into a physical casino setting.

#4 Trend – eSports Network Expansion
Gaining popularity in barely less than 10 years, e-sports have attracted more than 150 million global fans with at least $300 million in revenues generated and a forecasted $80 million prize pool across tournaments. This immense growth has attracted global corporates like Samsung and Coca-Cola, to sponsor eSports events. Comparable to skyrocketing growth in free online slots popularity, eSports are even presenting new gambling markets.
In 2020, eSports has emerged as a major trend. This multi-million industry has taken diverse perspectives, including esports betting or gambling, cybersport, marketing, and publicizing. As highlighted by the following developments, it is expected to become more popular as we transition to 2021.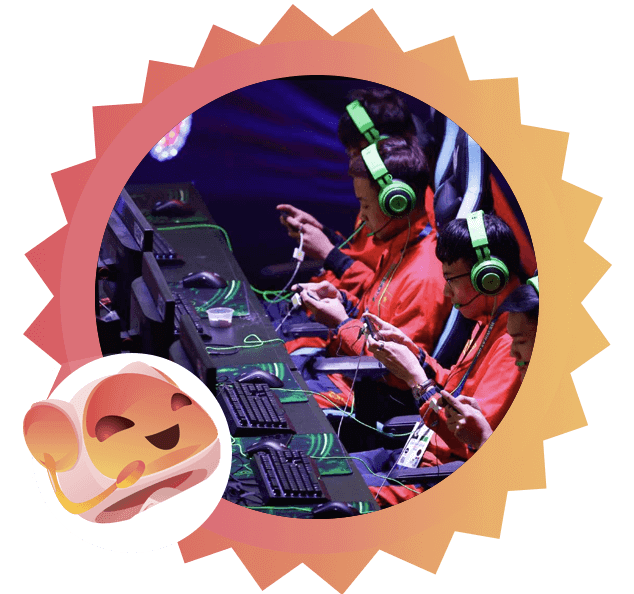 Brand and Grand Investments. Corporate giants are now embracing eSports as a major platform to reach their clients. PepsiCo sponsored the Rocket League competition series, awakening other brands like MasterCard, Adidas, Mercedes Benz, and Puma's interest in partnering with eSports championships. Besides, Louis Vuitton, a French-based fashion company, announced its cooperation with Riot Games. These two companies plan virtual duels for games like League of Legends, where players are required to purchase entry tickets, and the winner carries home a pooled prize.
eSports Gambling. Recent years have seen the world experience a sharp rise and expansion in eSports betting markets. Many bookmakers have shifted their attention to eSports, especially during the Covid-19 pandemic, which has reduced the mainstream sports betting industry. Companies are investing in online wagering networks that enable eSports enthusiasts to place their gambles on League of Legends, Dota 2, and CS: GO.
Network Expansion. Steady growth in viewership of eSports has generated sufficient income to justify network expansion investments. Comprising both customary and infrequent watchers, industry experts estimated that in 2018 viewership clocked 200 million in 2018. Statista predictions show that by 2023 there will be at least 300 million eSports watchers. This has pushed live-streaming platforms like Youtube, Twitch, and Streamlabs to enhance their live-streaming experiences further as more fans follow eSports from the comfort of their homes.
#5 Trend – Game Releases Delays Records
Unpredictability in free online slots gambling markets and the overall gaming industry has been fueled by the global Coronavirus pandemic in 2020. Developers have had to adapt their workstations in line with work from home guidelines in the hope of combating the further spread of this virus. This has resulted in delayed launch dates and pushed-forward schedules for free online slots and a good range of other video games. Although these delays have negatively impacted industry performance, the global market is likely to bounce back with news indicating higher efficacy levels from Pfizer's and Oxford/AstraZeneca vaccine trials.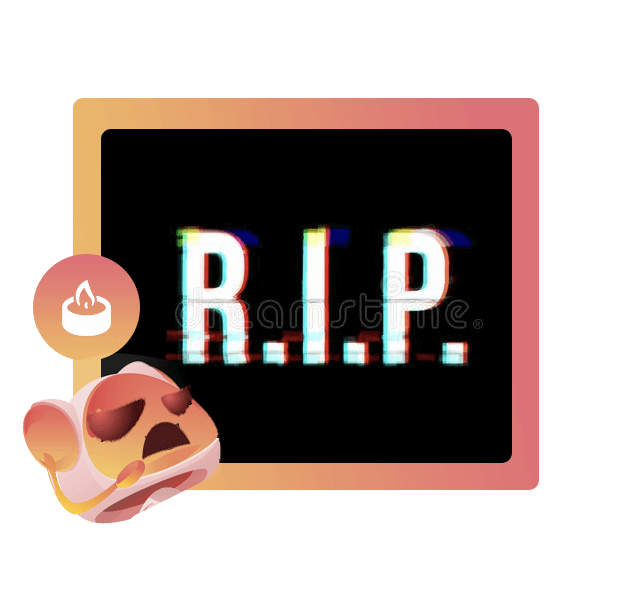 Even as the future looks bright, here are some games that have pushed forward their release dates
| | | |
| --- | --- | --- |
| Game | Description | Release Date |
| The Ascent | This isometric action-oriented RPG planned to be launched alongside Xbox Series X/S, but the date has been pushed to 2021. As much as this was bad news to gamers, the good news is that it will launch into the anticipated Xbox Game Pass when it is eventually released. | Coming 2021 |
| | | |
| CrossfireX | This game should be released in 2020, but Smilegate shifted its launch date to 2021 after the pandemic threw the entire industry into a loop. The game release was delayed to give room for the production studio to deliver a cutting-edge experience as envisioned in the initialization stage. | Coming 2021 |
| Cyberpunk 2077 | Just when we thought that this game was fine after previous delays in its rollout, the creator behind it (CD Projekt RED) further delayed its release by a month. Hoping there will be no more media releases announcing its further delay, Cyberpunk was finally released on December 10th. | December 10, 2020 |
| Deathloop | This was a highly anticipated gaming title. It was supposed to be launched alongside PS5 as a launch title, but as fate would have it, its release has now bumped to sometime in May 2021. Part of the delay was attributed to work from home adjustments to curb the spread of Coronavirus. | June 2021 |
| Dying Light 2 | It was planned to launch in 2020 spring. Designed both for PC and consoles, this was an overly anticipated game by Techland. Unfortunately, this creator delayed its release with no word on the potential release date. | Coming 2021 |
| Halo Infinite | It was supposed to be a launch title for Xbox Series X, but its release has been halted to 2021. Based on over 340 industries' feedback, the creator reckoned the need for ample time to deliver a game that meets its customers' vision even in the wake of the epidemic. | Fall 2021 |

#6 Trend – Booming Live Casinos
When online casinos were introduced in the 1990s, few would have thought of live casino stages offering free online slots. Nowadays, this is a popular reality that is promising a similar experience as what you get in a real casino. Live casinos offer games that have been revitalized with a live host. Software is designed with frontends that allow players to interact with a virtual gambling system. This system comes with a live dealer who is created to manipulate the play-field.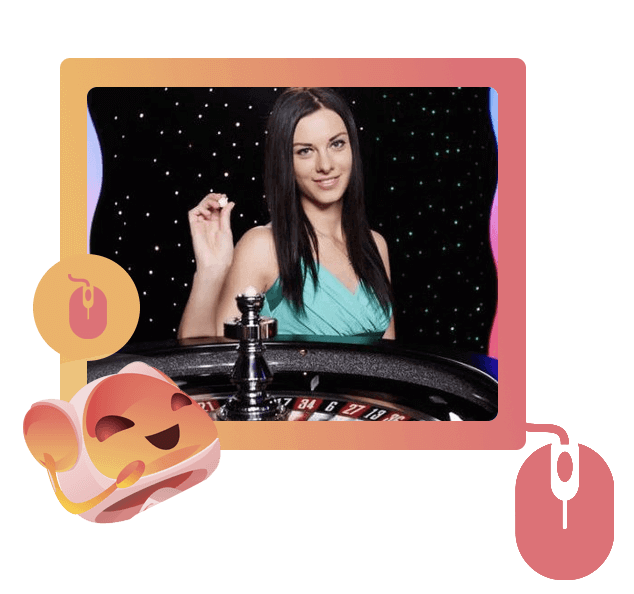 Mostly applicable to table games like Blackjack, poker, and baccarat, live casinos allow you to communicate with significant other players through a text chat feature. With opt-in features, players are free to choose the levels on which they wish to engage. In free online slots live casinos, you are set to play against virtual players in virtual slot tourneys. This could be a perfect way to improve and sharpen your slot skills before playing real games.
Live casinos are made possible through live streams from a gaming studio in which players can see all aspects of the game on their interface. Some of the reasons why live casinos are becoming more popular are authenticity, high-quality streams, transparency, and high levels of trustworthiness.
Among the latest live casino releases are the likes of Speed Blackjack by Evolution Gaming and NetEnt Award-Winning Live Dealer Casino. A relatively faster version of Live Blackjack, this game with the only difference being that whoever makes the initial decision about whether hit, double, or split will be the first one to deal a card. Thus, the sitting arrangement does not have any impact on the game's outcome.
NetBet casino also announced an epic launch of Pragmatic Play's range of online live casino products. Offering players a chance to enjoy live croupiers on roulette, there are other live dealers across a host of games from this developer.

#7 Trend – Game Streaming 24/7
The availability of live-stream games any time of the day is another great trend of 2020 gaming news. Loosely, live game streaming refers to an action of individuals/players where they record themselves as they play video games and showcase their skills to a live audience, mainly through self-webcam videos. These activities are usually performed through live casino slot game streaming sites like Facebook Gaming, Twitch, Mixer, and YouTube Gaming.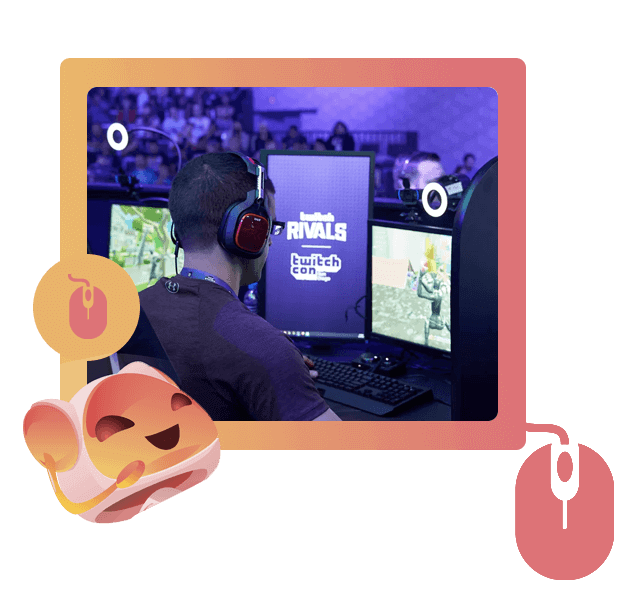 Within casino setups, live online free and real money slots streamers have emerged to earn money from showcasing their gaming skills to live audiences. In Australia, for instance, some free online slots players are making a fortune out of streaming their sessions on popular platforms.
The most popular slot games we saw streamed on Twitch in 2020:
Rich Wilde and the Book of Dead
Money Train
Razor Shark
Safari Gold
Jammin' Jars
Viking Runecraft
Reactoonz
The live streaming audience is categorized into two parts. Those who want to learn how to play free online slots and passive watchers only want to derive fun as they enjoy their free time. As such, a live game streaming session can be laden with explorative gaming tips. Apart from learning skills on winning real money games, they help you know how to benefit from awarded free spins and other bonus rounds. They could also be the ideal sessions to link you up with generous casinos with the highest payouts and games with better RTPs.
In recent years, game streaming platforms have reported laudable growth rates, with Facebook Gaming posting the fastest growth in 12 months (320%). YouTube gaming recorded a 103% growth rate, while Twitch's annual growth was 84.9%. This points to an expanding market underlined by innovative technologies that are pushing the limits of virtual entertainment.
Sources:
1) Real money pokies analytics https://www.analyticsinsight.net/data-analytics-in-casino-industry-australian-real-money-pokies-insights-trends-2021/
2) Aristocrat Annual Report https://gamblingnewsmagazine.com/annual-report-aristocrat/
3) Best PS4 Games Ever List https://www.psu.com/news/best-ps4-exclusives-games/