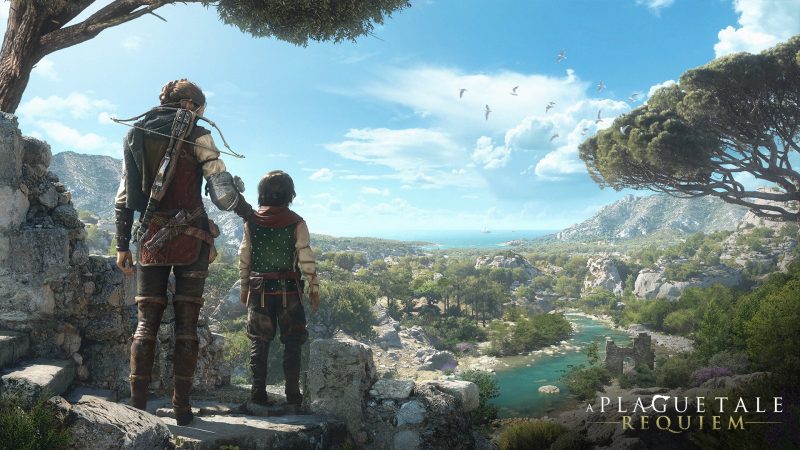 The lead level designer for Asobo Studios has explained how the extra graphical muscle afforded by PS5 has allowed the team to do a lot more with lighting for A Plague Tale: Requiem.
Speaking with the latest issue of PLAY magazine, Kevin Pinson explained that light is an important component in A Plague Tale, and that PS5's hardware has allowed them to make big leaps in this field. Not only that, but the team is making strong use of the DualSense controller.
Specifically, we are a game about light. The power of the PS5 allows us to have more lights, [and] do more things with it. It's really expensive from a game engine perspective to use the light as a gameplay mechanic, but this current gen allows us to use more dynamic lights.
With Requiem it's also a lot about the soundscapes and the physicality of the environment, so we try to transcribe that into the haptic feedback. It's really good playing with the PS5 DualSense. I'm happy that people will soon play and give us feedback about it!
Speaking in the same interview, Pinson revealed that A Plague Tale: Requiem will clock in at about 15-18 hours, and there's no filler to speak of.
A Plague Tale: Requiem is slated for release on PS5, PS4, PC, Nintendo Switch, Xbox Series X/S and Xbox One on October 14, 2022.
[Source – PLAY Magazine via MP1st]
A Plague Tale: Requiem Guides: