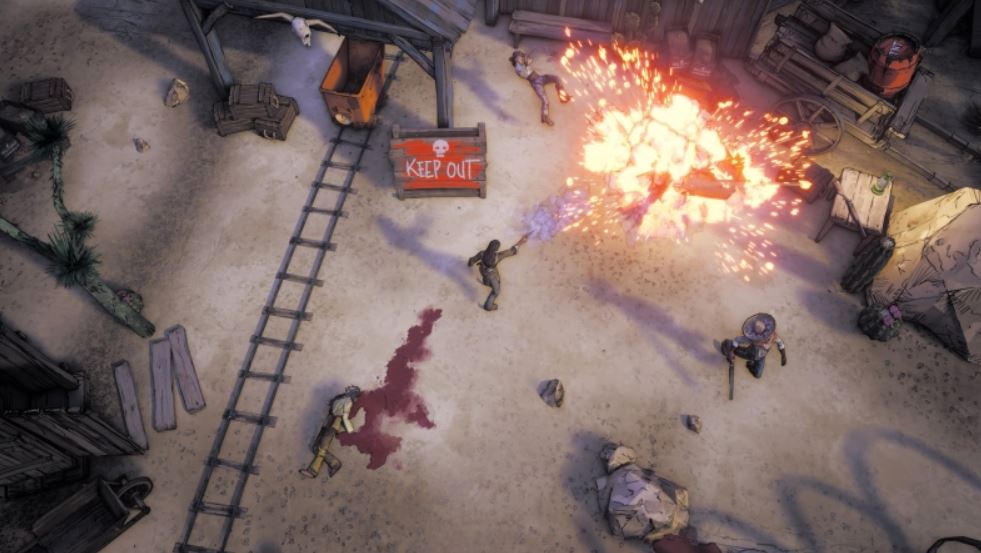 WolfEye Studios has just revealed that Weird West is officially coming to Consoles in 2021, which means a Weird West PS4 or PS5 release is on the way.
The game showed some new gameplay during the Devolver 2020 Direct. After its announcement back at the Game Awards in 2019 it had us wondering if the game would come to home consoles, luckily it has been confirmed in a new Tweet from the studio.
Below you can see the tweet and the confirmation of a Weird West PS4 or PS5 release.
It is still unclear what systems the game will come to. However, Devolver Digital typically doesn't publish exclusives. So we can assume PlayStation is one of the consoles Weird West will come to. Furthermore, we can also assume with a release window of 2021 the game will almost certainly come to PlayStation 5 with the possibility of a PlayStation 4 release alongside it.
Weird West comes to consoles and PC in 2021
Source: [@WolfEyeGames]