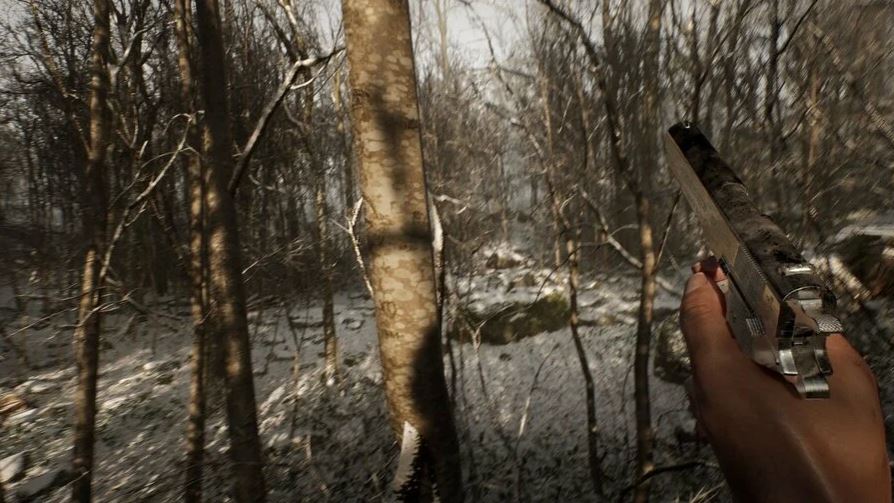 After days of wild conspiracy theories and unrelenting fan speculation, Hasan Kahraman, the founder of Blue Box Game Studios, the team behind PS5 exclusive Abandoned, has had to appear on video publicly to state that he isn't Hideo Kojima and that he is indeed a real person.
In the video message from Twitter, Kahraman shows himself and says that he is indeed a real person, following up with "I'm not really associated with Hideo Kojima, not an actor, not working on Silent Hill, so yeah, I just wanted to show you guys my face and that I'm real, and hopefully we'll do a Q&A really soon."
This whole fiasco has been possibly one of the worst we have seen when it comes to fan theories running wild. It has been very clear that Abandoned is a small indie title since its announcement, despite the fact that the reveal and rollout of information has been odd.
In all fairness Blue Box Games Studios haven't done a great job of quelling these rumors, such as when they referenced Silent Hill by saying the game's official name began with an S and ended with an L, before denying the connection. They may not have meant to cause fans to draw the connection, but it wasn't a great look.
Either way, hopefully this whole mess is now over and we will get a proper look at what Abandoned has to offer soon.
Abandoned is set to release for PS5 in 2021.
Source – [@BBGameStudios]