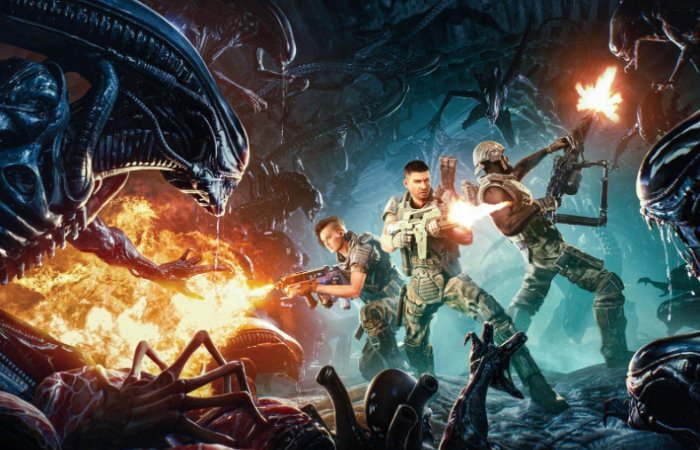 The developer behind Aliens: Fireteam Elite has revealed that Cross-Gen Play will feature in the game, allowing PS5 and PS4 players to team up. However, Cross-Platform Play is not currently in the pipeline, so there will be no mixing of PlayStation, PC and Xbox players.
When asked about Cross-Platform Play during an interview with GameSpot, Cold Iron Studios boss Craig Zinkievich replied simply, "there is currently no plan for cross-play at this time."
The omission of this feature seems a bit odd, as Aliens: Fireteam Elite is built around the concept of playing with other people on a consistent basis, as replying missions earns you intel to flesh out the game's story and additional Alien lore.
Zinkievich continued:
Each mission features alternate paths, random objectives, or varied enemy encounters to keep the missions fresh. There's a series of technology and heuristics that modify the population of the mission as players play through.
Related Content – Sony PS5 Complete Guide – A Total Resource On PlayStation 5
There are no built-in penalties for leaving. If a player drops out or is disconnected, their place is taken by an AI teammate until the end of the mission.
Aliens: Fireteam Elite is scheduled for release on August 24, 2021 for PS5, PS4, PC, Xbox Series X/S and Xbox One.