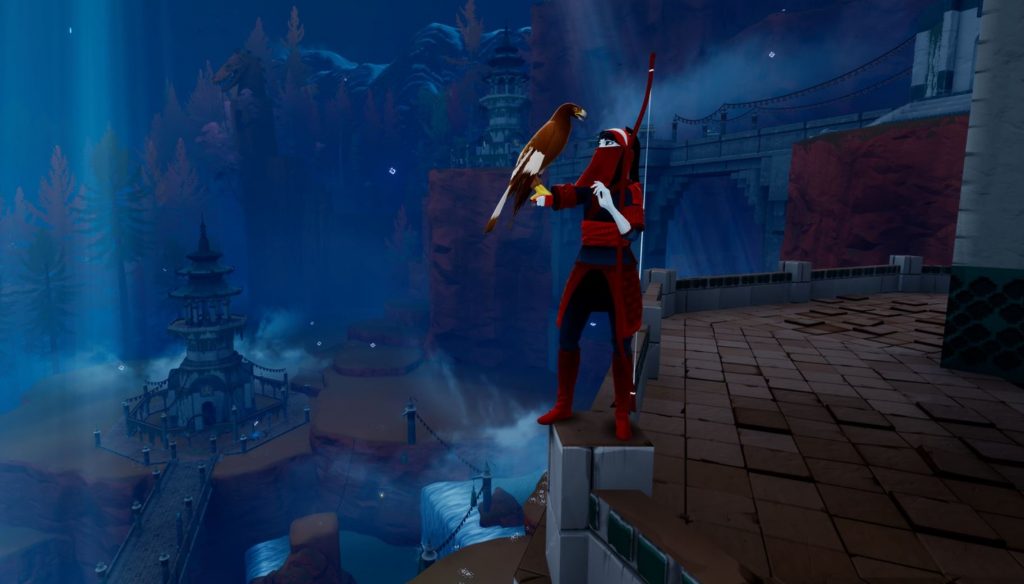 Annapurna and Giant Squid's upcoming adventure The Pathless is officially coming to PS4 and PS5 on November 12, 2020. The PS5 version will launch on November 19, 2020, in the UK and EU.
The news was just confirmed by the publisher after the game suffered from a number of delays. A post on the PlayStation Blog discusses the myster-filled world of the game and the puzzles available to solve. The game uses organic exploration (no map) to get you to explore every nook and cranny and discover locations for yourself. You can watch the latest The Pathless PS5 and PS4 trailer below:
The Pathless was announced almost two years ago and Giant Squid have spent that time refining the experience, delivering us a gameplay deep dive back in August at Sony's State of Play. Just before then, the studio confirmed a PS5 release for the title.
The Pathless releases for PS4 on November 12, 2020. The game will come to PS5 on November 12, 2020, in the US and November 19, 2020, in the EU and UK.