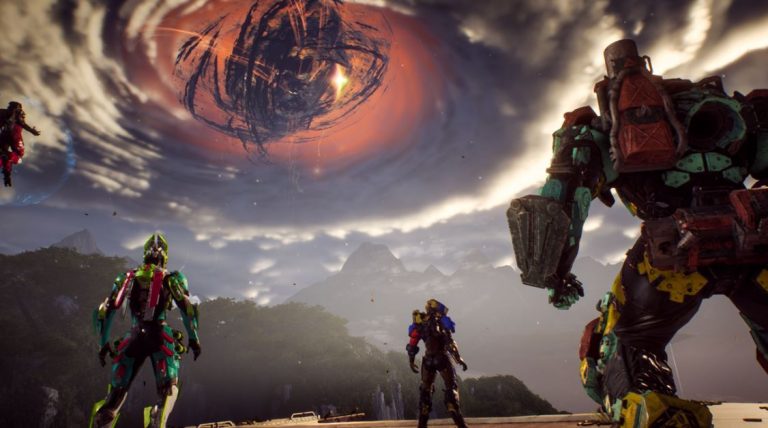 Publishing behemoth Electronic Arts has lifted the wraps off Anthem Season of Skulls, a new seasonal time sink for players to tuck into following the silencing of the game's Cataclysm event. The Halloween-themed Season of Skulls will offer up new challenges and rewards for Freelancers to hoover up, and there's no level requirement, either.
Anthem Season Of Skulls Detailed
The Cataclysm may have been silenced, but the world of Anthem is still rife with dangers and horrors unknown. As a thick and ominous fog gathers among the trees and strange sounds echo in the distance, the people of Bastion gather together to rise up against the darkness with determination, defiance, and celebration.

Fort Tarsis stands proud with towering bonfires, colorful banners, and the bones of its vanquished foes – a bastion of security amid the chaos. The Season of Skulls marks a change from the grim necessity of survival to the celebration of life and courage in the face of darkness. Are you ready to face your fears, Freelancer?
While there are on level requirements to meet, Freelancers will have needed to polish off the Incursion story to reach the level Echoes of Reality. To enter, simply select Season of Skulls from Game Modes menu, and before you know it, you'll be rucking with tones of enemies across 'formidable arenas' and climbing the leaderboards as a result.
Much like the Cataclysm event, these arenas will be shaken up with modifiers that change how to play (or inversions, as developer BioWare calls them). These will also result in different kinds of rewards on a week-to-week basis during the Season of Skulls.
In addition, those of you who have unlocked Freeplay will bump into season-related events, which offer challenging new Anomalies similar to the Cataclysm's Storm Gates. These are faction-themed and see you battling enemies such as Scars and Ghostly Spiders. Beating them will unlock a boss event that coughs up some of the biggest rewards available.
Anthem was released for PlayStation 4, PC, and Xbox One back in February, and you can read our review of the game here.
Source: EA