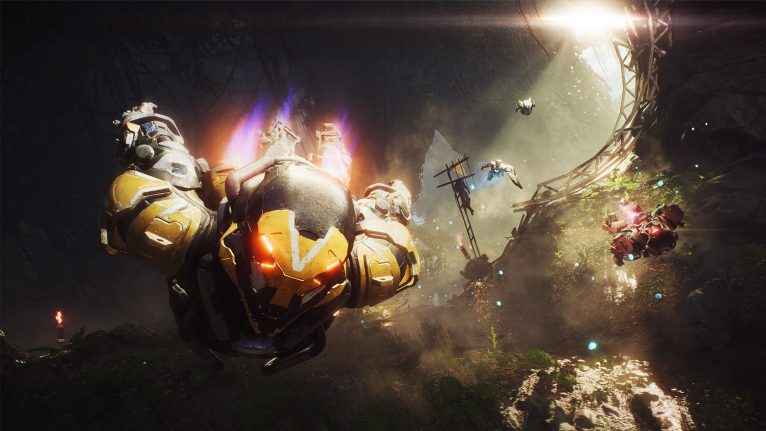 The latest trailer for Bioware's Anthem has been revealed at CES 2019. Revealed during the NVIDIA keynote speech, the trailer reveals new environments, enemies and the first look at a new Javelin exo-suit.
As the Anthem trailer comes directly from NVIDIA, we'd guess that gameplay footage has been captured on PC.
The latest footage follows the story trailer and recent access to the Alpha for a limited number of players. An Anthem beta test will also take place later this month on January 25-27. Players who pre-order will get exclusive access before it's opened up to all players on February 1.
Incidentally, if you are picking up Anthem on PC rather than PS4, the following specifications have been revealed:
OS: 64-bit Windows 10
Processor: Intel Core i5-3570 or AMD FX-6350
Memory: 8 GB RAM
Video Card: Nvidia GTX 970 4GB, AMD R9 390 8GB
Hard Drive: At least 60 GB of free space