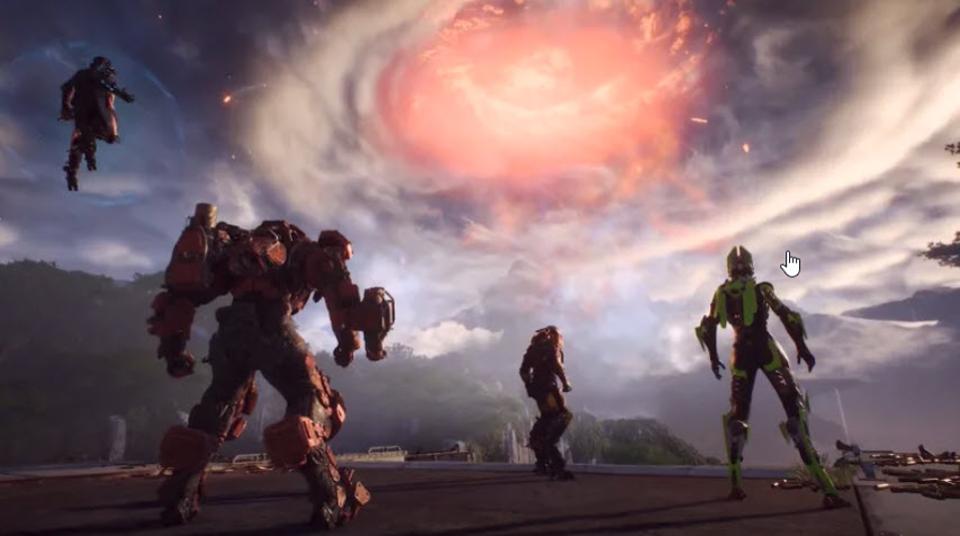 Anthem Update 1.30 Patch Notes are now live on PS4, and the Cataclysm has finally been added to the game.
MP1st was the first to grab the patch notes and the update weighs in at around 12GB on PS4 and Xbox One.
What Are The Anthem Update 1.30 Patch Notes?
The full Anthem Update 1.30 Patch Notes can be found below:
The Cataclysm
Enter the all new expedition activity with your fellow freelancers to put a stop to the Cataclysm. The Cataclysm will unlock new arenas as the weeks progress.
New story missions are available in Fort Tarsis.
Earn crystals through Cataclysm related activities, such as challenges, Freeplay events and the Cataclysm itself.
A season store has been added in Fort Tarsis. Acquire war chests and new cosmetic items using the crystals you earn. Check back weekly as new items will be added as the Cataclysm expans.
New items have been added and can be acquired from the seasonal story or by completing challenges.
Luck has been removed from all items and replaced with bonus armor. As a result, all players will notice drop rates from Easy through Grandmaster 1 difficulty modes as if they had previously equipped maximum Luck. Legendary and Masterwork drop rates in Grandmaster 2 and Grandmaster 3 difficulties have increased for all players, including those who equipped maximum Luck previously.
Various bug fixes and improvements.
That covers the main improvements coming to Anthem in this update. You can find the full patch notes here. Anthem's Cataclysm has been delayed more than two months, whilst it was tested on Public Test Server on PC. The game notoriously barely made an appearance during EA Play at E3 2019.
Anthem is available now on PS4. The Anthem Update 1.30 Patch Notes above relate to the newest update available now on PS4.
Will you be hopping into the game again? Are you excited to test out the Cataclysm?
Source – [MP1st]