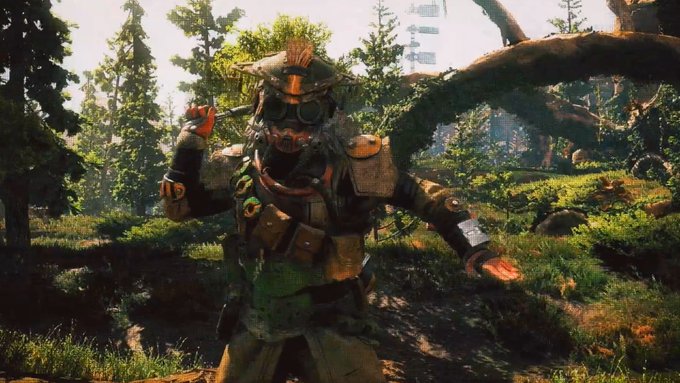 When you first start to play Apex Legends, the new Battle Royale game from Respawn Entertainment, currency can be a little confusing. What are those blue, yellow and red icons at the top of the screen, what can you buy and how do you earn that currency?
In the following guide, we're going to tell you all we need to know about Apex Legends currency. Let's start off with the blue currency, which is called Crafting Metals. It's important to note that currency won't be able to buy better weapons or anything that will help you in-game. All items are cosmetic.
How To Earn Crafting Metals
Crafting metals can be earned through opening Apex Packs. These boxes of loot can be purchased by using Apex Coins (which we'll get to in a minute) or by leveling up in-game. Each time you level up, you'll get to open an Apex pack. These packs can contain crafting metals, but it's not guaranteed. Each pack gives you a random selection of three items that fit into the following categories:
So it comes down to bit a luck. We've found that we'll find crafting metals in every other Apex Pack.
With crafting metal you can unlock Legendary, Epic and Rare skins for your weapons and characters. You can also buy additional poses, badges and Apex Legends stat trackers. The rarer the item, the more it will cost you.
How To Get Apex Coins
Apex coins are the yellow currency. They can only be bought with real-money from the in-game store. As mentioned in the last section, you can use them to purchase Apex Packs and other items.
1,000 Apex Coins – $10 / £8
2,000 (+ 150 Bonus) Apex Coins – $20 / £16
4,000 (+350 Bonus) Apex Coins – $40 / £32
6,000 (+750 Bonus) Apex Coins – $60 / £48
10,000 (+1500 Bonus) Apex Coins – $100 / £80
How To Get Legend Tokens
Legend tokens are the red currency. You'll amass these simply by playing and earning EXP. Right now, there doesn't seem an awful lot to spend them on, but they will back you some decent stuff.
For example, the two locked heroes – Caustic and Mirage – can be bought for 12,000 Legend Tokens each, though you could also buy these with 750 Apex Coins.
Apex Legends Store
The store items will change each week. They consist currently of four legendary items, which can only be purchased with Apex Coins. They are:
Angel City Pacer Legendary character skin for Pathfinder.
Hazard Pay Legendary weapon spin for Flatline.
Spacewalker legendary weapon skin for Prowler.
The Crimson Firedrake legendary weapon skin for G7 Scout.
Each item costs 1,800 Apex Coins.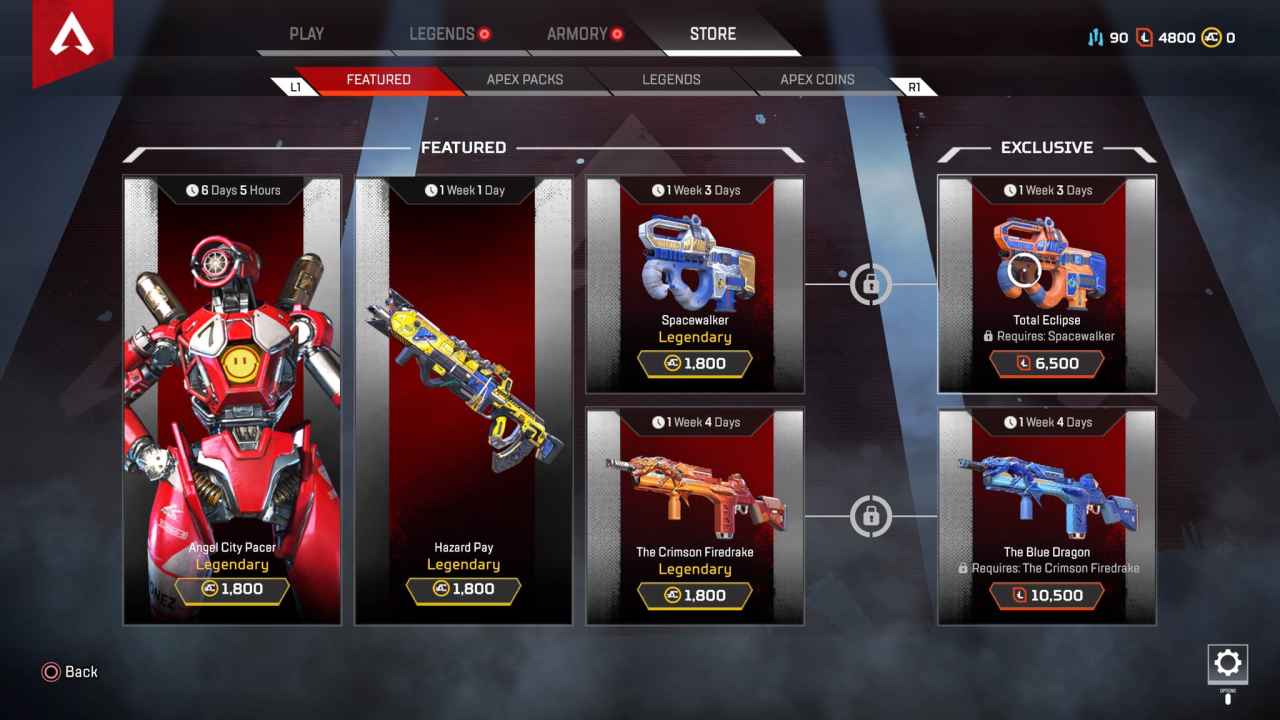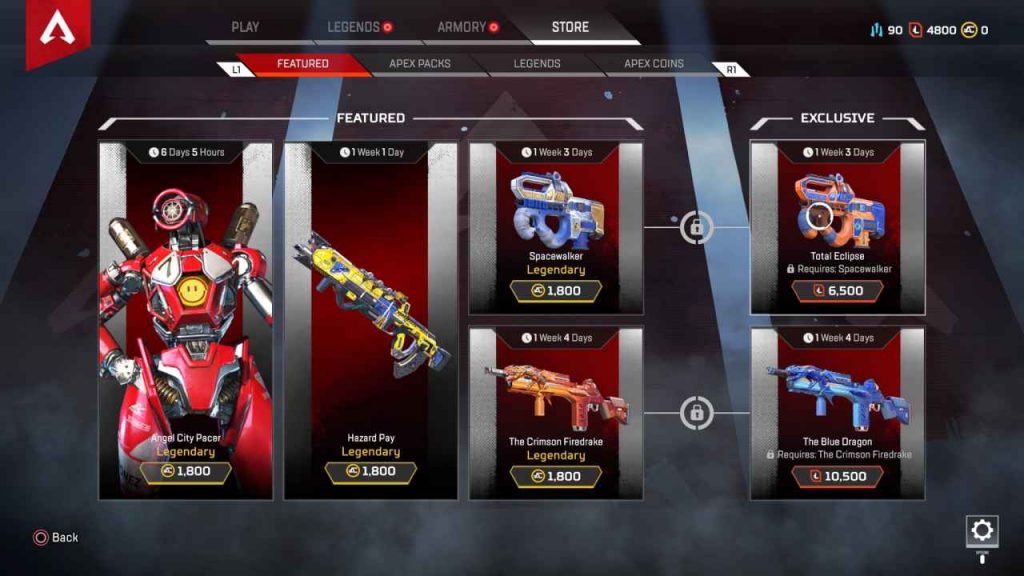 Additionally, purchasable with your Legend Tokens, but only if you've already bought the Spacewalker legendary weapon skin and the Crimson Firedrake skin are the Total Eclipse and The Blue Dragon. As you can see from the screenshot below, these items will be removed from the store.
We'll let you know as soon as the Store reset happens and the new items arrive.
For more on Apex Legends, check out some of our guides: