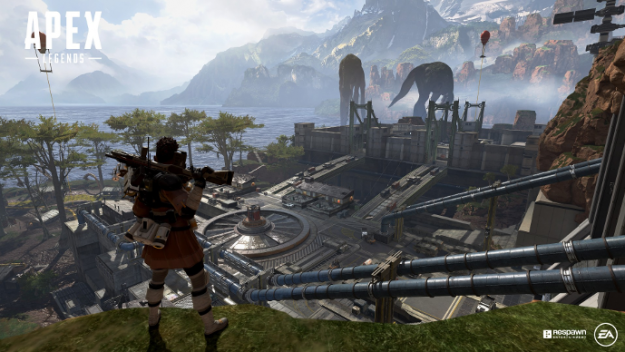 The Apex Legends roadmap is shaping up nicely, and the action begins very soon with Season 1. Electronic Arts and Respawn Entertainment has also confirmed a few details about the upcoming year.
The launch of the Battle Royale shooter has so far been a huge success, with up to 1 million concurrent players reported at any one time.
Alongside various patches and updates, Apex Legends Season 1 will begin in March with the introduction of the Battle Pass. An exact start date and time has yet to be confirmed.
Apex Legends Season 1 Battle Pass
In terms of the Battle Pass we're also awaiting word on how much it will cost. What we do know is that the Apex Legends Season 1 Battle Pass will include Apex Packs and cosmetic items, currently bought in-game with currency, and will run for approximately three months.
Moving forward, we now know Season 2 will start in June, Season 3 in September and Season 4 in December. Each of these seasons will offer new legends, new weapons and new loots respectively.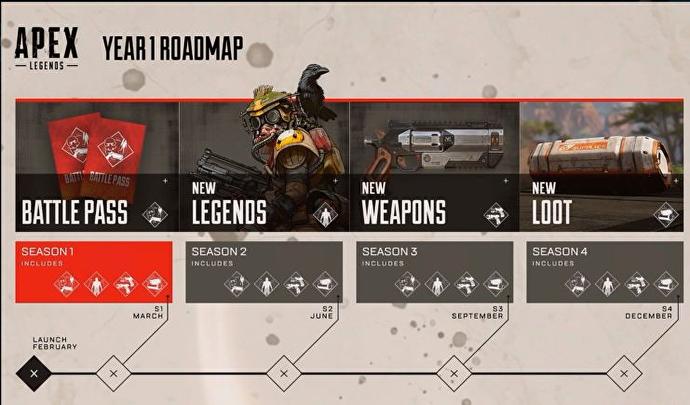 Find out more by checking our tips and trick guides, checking out the best characters, and the best weapons.