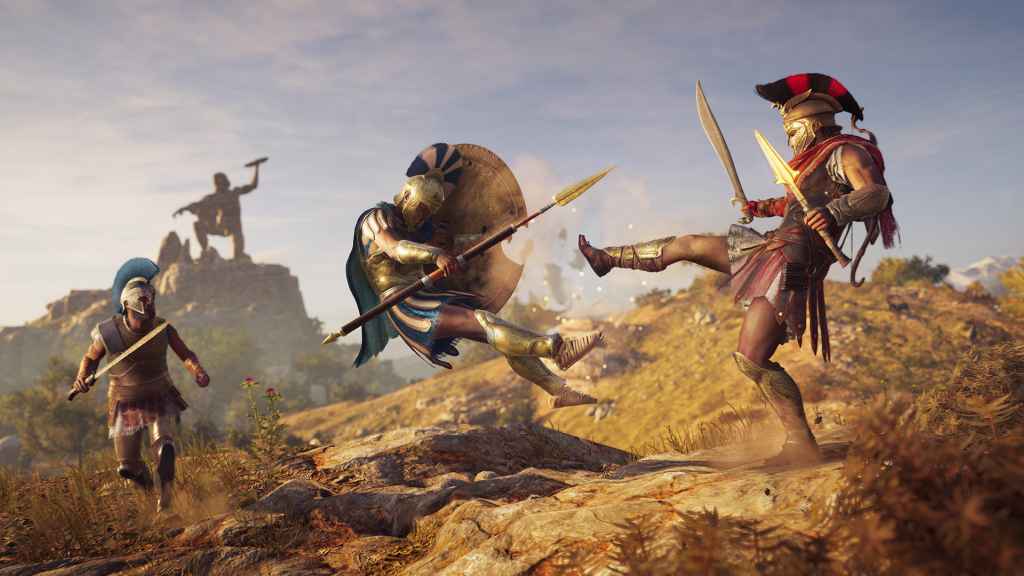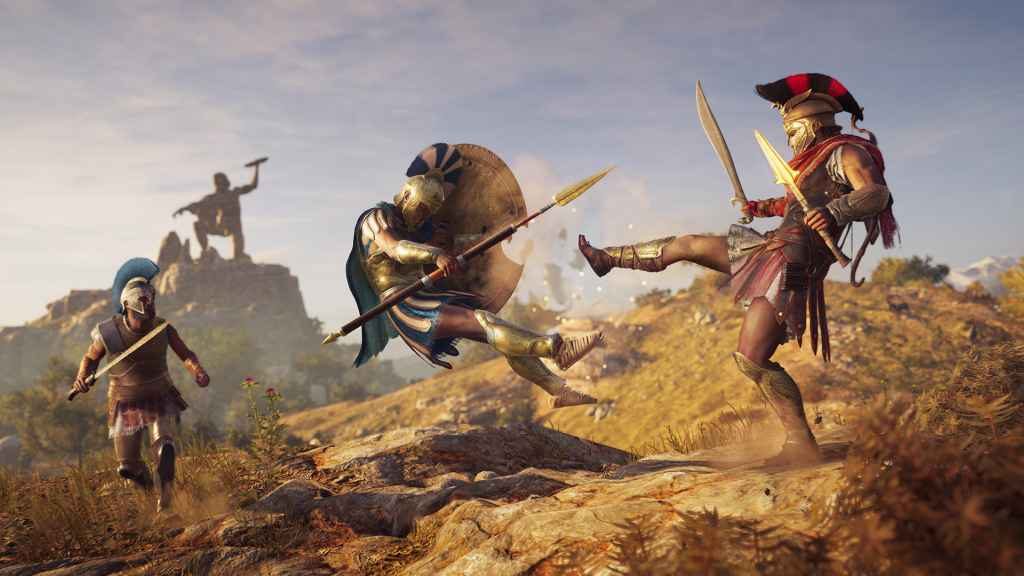 Assassin's Creed Odyssey Bloodline, the third and final chapter in the Legacy of the First Blade DLC expansion, is available to download right now on PS4.
"Discover the finale of the Legacy of the First Blade with its third episode, Bloodline!" Reads the official synopsis.
"Put your differences with Darius aside to stop the evil forces hunting you once and for all, and fight to protect the ones you love. Settle your fight against the Order of the Ancients and uncover more about the history leading to the formation of the Assassins."
Sounds wonderful, so long as there are no contentious plot points to navigate this time around.
https://youtu.be/ryYFPCs8vtc
In addition to the story content, Bloodline, like Hunted and Shadow Heritage before it, opens up a brand-new ability on the game's tripartite skill tree.
"While the first two episodes introduced new Assassin and Hunter abilities, this third and final episode will present players with a new Warrior ability, Fury of the Bloodline. It will allow players to unleash a series of devastating blows with the Spear of Leonidas, increasing the number of attacks with each level."
To access Bloodline, players must first complete Episodes 1 and 2 of the Legacy of the First Blade storyline, finish the Naxos questline in Chapter 7 of the main game, and have reached level 28 with their chosen character.
Assassin's Creed Odyssey Bloodline and The Fate of Atlantis
With Bloodline out in the wild, it might seem that our time journeying across Classical Greece is almost at an end. Fortunately, however, Legacy of the First Blade is but "the beginning for players who wish to progress further with new content in Ancient Greece".
As announced by Ubisoft previously, a second three-part premium expansion, known as The Fate of Atlantis, is on its way later this year. In fact, the as yet untitled first episode is scheduled to release in late April.
There's also the little matter of the Assassin's Creed III and Liberation Remastered, which release on the 29th March on PS4, Xbox One, and PC, and are available to Season Pass holders at no extra cost.