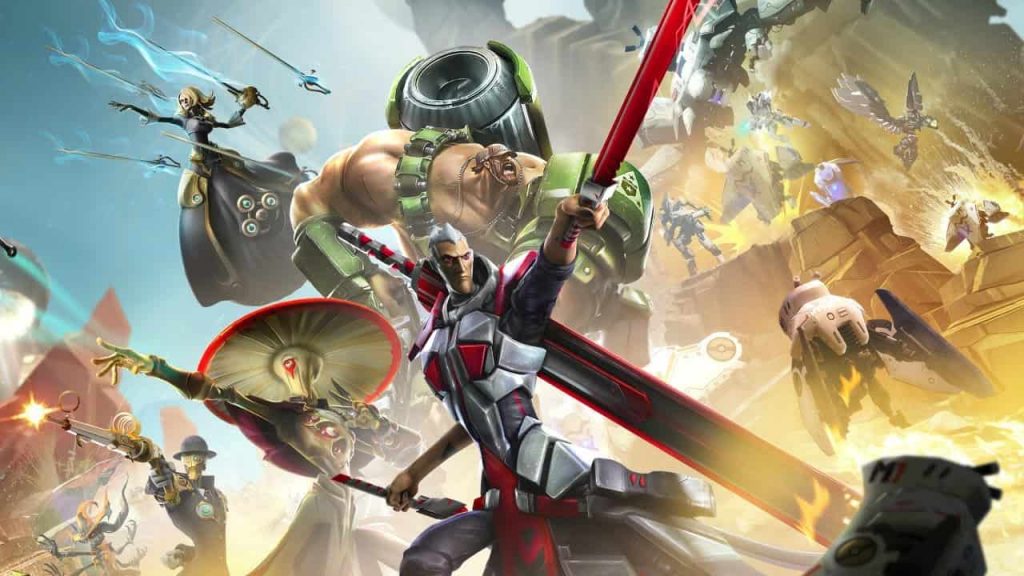 Gearbox has announced that its troubled shooter Battleborn will be pulled offline for good in January 2021, with the game already removed from digital storefronts such as the PlayStation Store and Xbox Marketplace.
Battleborn Is Winding Down
2K posted on its official website that premium currency will be pulled on February 24, 2020, although the game will still be playable until servers are finally pulled in January the following year. You can still spend any currency you have spare even after it's no longer available to purchase.
However, 2K notes that once the servers are shuttered, Battleborn will be rendered completely unplayable; even the single-player campaign and peer-to-peer games will not be accessible.
Speaking in a statement on Twitter, Gearbox said:
We're extremely proud of the work that went into the game, and want to extend our deep appreciation to all the fans for their support. We'll continue to provide updates on the sunsetting of the title when appropriate.
Battleborn was released on PlayStation 4, PC, and Xbox One back in 2016, and despite being a pretty decent hero shooter, was quickly overshadowed by Overwatch, which has obviously since gone on to huge success.
After failing to attract much attention following its launch, Gearbox switched things up to a free-to-play model for Battleborn in June 2017.
Here's the full blurb for more details on the game:
A tremendous band of badass heroes fight to protect the universe's very last star from a mysterious evil in this next-gen shooter by the creators of Borderlands. To defend it, you'll need to utilize every type of character and weapon you've ever imagined — from cyborg hawkmen to samurai vampires to mini-gun wielding man-mountains.

Slash and parry, run and gun, cast and dash, or simply obliterate foes all while building and growing your personal team of heroes. Choose your hero and fight alone or co-operatively alongside friends in story missions, or battle against them in fast-paced competitive multiplayer matches.
Source: 2K